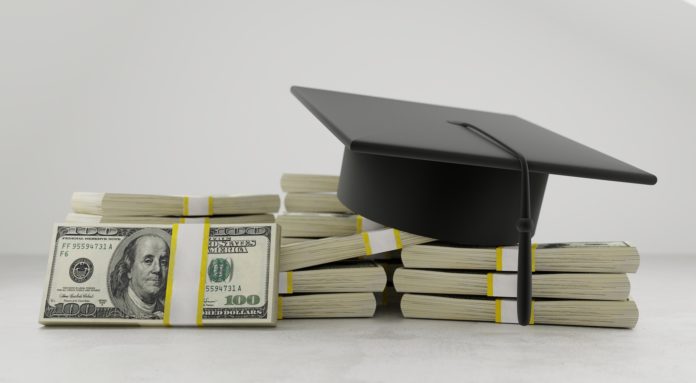 About 90% of early career lawyers who took out law school loans say their debt has affected their progress toward major life milestones such as homeownership and having children, according to a new survey.
The findings were released Sept. 21 in a report summarizing a 2021 survey by the American Bar Association Young Lawyers Division and the AccessLex Institute. The survey asked more than 1,300 ABA YLD members about the effect student loan debt has had on their lives.
Roughly 90% of survey respondents said they borrowed to finance their education. They owed an average of $108,000 in law school loans upon graduation and had an average total student loan bill of $130,000 for all prior education.
Borrowing levels varied by race and ethnicity. Black respondents were most likely to graduate with six-figure law school debts, with 18.4% reporting they borrowed more than $200,000 for their J.D. and 47% reporting they borrowed between $100,000 and $200,000. Asian and Latino respondents were most likely to report having zero law school debt upon graduation at 11.4% and 9%, respectively.
Among borrowers, almost 52% said their debt led them to postpone or forego buying a home, while 39% said they delayed or decided not to have children due to their loans. About 31% said they delayed or skipped a car purchase and more than a quarter said they decided to postpone or forego marriage due to student debt.
Respondents with more than six figures in debt were most likely to delay life milestones. According to the survey, 63% of those with more than $200,000 in law school debt and 56.2% with $100,000 to $200,000 in debt delayed buying a home. More than 45% of borrowers with at least $100,000 in law school loans postponed or decided not to have kids.
One silver lining is that borrowers appear to be delaying these life events, rather than foregoing them completely, and respondents were more likely to reach these milestones the longer they were out of school, said Tiffane Cochran, AccessLex Institute's managing director of research, during an online event announcing the findings. While only about a quarter of borrowers who graduated in 2018 or later reported they are homeowners, homeownership rates jump to 55% and above for those who graduated in 2017 or earlier.
Debt also shaped the career paths available to borrowers. About 80% of borrowers said their loans influenced their choice of job or career in some way. Among those whose career trajectories were affected, nearly a third reported they took a job less focused on public service than they intended and more than a quarter said qualifying for loan forgiveness was a bigger factor in job choice than they expected at the beginning of law school.
More than 40% of early career lawyers who took out loans for law school haven't been able to put a dent in their debt, according to the survey. The situation was even more pronounced for Black respondents, with almost 65% reporting that their loan balance had stayed the same or grown since graduation. Over half of respondents who hadn't been able to reduce their loans said they were in an income-based repayment plan and their loan payments don't cover their principal.
The survey also showed that 30% of respondents borrowed money to prepare for the bar exam, adding nearly $8,800 to their debt load on average. More than half of Latino and Indigenous respondents reported taking out a bar loan, while white and Asian respondents were least likely to take on extra debt to study for the bar. The report noted that the results only reflect those who were approved for bar loans, and those who were turned down might have worked while studying or used credit cards to cover their bar preparation expenses.
Despite the hardships, 61% of respondents said that knowing what they know about law school, debt and the legal profession, they would still decide to get a law degree. However, this sentiment appears to wane the longer attorneys are out of school. About 70% of those who graduated in 2018 or later said they would still get a J.D., but only half of respondents who graduated in 2013 or earlier said the same.
Even among those with six-figure law school debts, a majority said they would still get a law degree. But they were less likely to say they would attend the same law school or that their law school education was worth the cost. More than half of respondents who were dissatisfied with their law school choice said they would choose schools with better scholarships or lower tuition if they could do it all over again.
According to data compiled by Law School Transparency, 75% of University of Colorado Law School graduates borrowed money for law school and those who borrowed took out an average of $103,795. For University of Denver Sturm College of Law, 74% of graduates borrowed and took out an average of $160,000 in loans.
The report was released as part of the ABA's Student Debt Week of Action, which featured virtual discussions and presentations about the impact of student debt and remarks from several members of Congress, including Senate Majority Leader Chuck Schumer and Sen. Elizabeth Warren. 
The authors of the report suggested several measures to address student debt burdens, including making it easier for borrowers to discharge student debt in bankruptcy. In early August, Sen. Dick Durbin and Sen. John Cornyn introduced the Fresh Start Through Bankruptcy Act of 2021. The bipartisan bill would allow borrowers to seek a bankruptcy discharge for federal student loans after a 10-year waiting period.
The ABA YLD report also recommended improving the Public Service Loan Forgiveness program, which is designed to forgive the federal student loans of people who work in government or non-profits. "However, confusing eligibility requirements, poor communication, and implementation challenges have resulted in only two percent of applicants receiving forgiveness through the program since the first participants became eligible in 2017," the report says.
PSLF has been widely criticized for its 98% denial rate. For the past two months, the Biden administration has been soliciting public comments on the problems with the program and nearly 45,000 comments have been submitted so far. The comment period ends Sept. 24. Earlier this week, more than 200 organizations sent a letter to U.S. Secretary of Education Miguel Cardona urging him to take immediate action to forgive the loans of those who have already worked in public service for 10 years.
According to the ABA YLD survey, roughly 19% of borrowers said they are pursuing PSLF. Nearly 80% of those pursuing the program reported they entered public service careers because of the opportunity for loan forgiveness. About 73% of those pursuing PSLF said they plan to continue in public service after their forgiveness term. The program requires borrowers to make 120 monthly payments while working full-time for a qualifying employer.