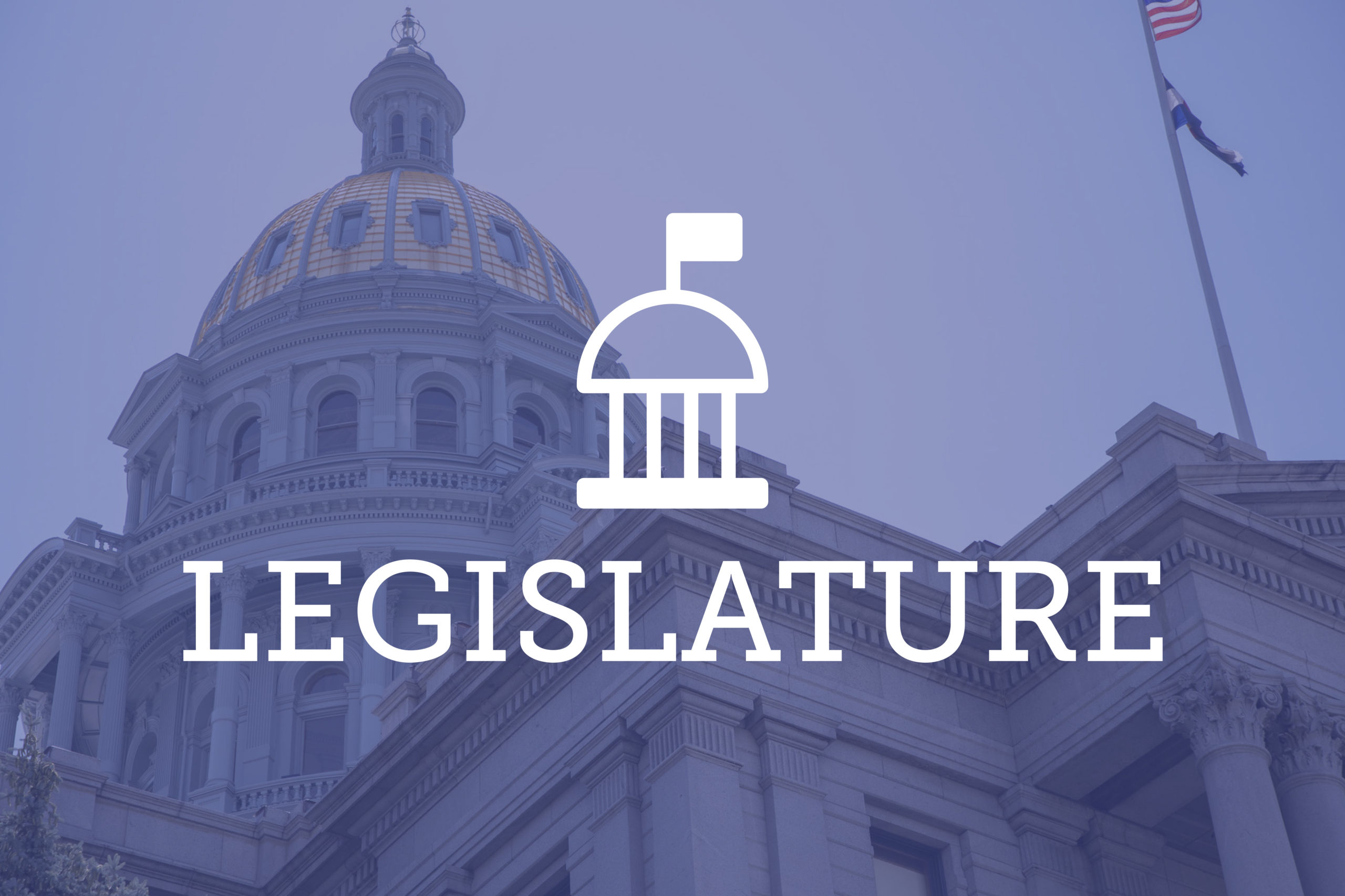 Since the Colorado General Assembly gaveled in on Jan. 9, legislators have introduced a number of bills that would reform the criminal justice system in Colorado. 
Some hot topics so far include juveniles in the criminal justice system, competency proceedings and support programs for people who are incarcerated. 
Mental Health and Criminal Justice 
Several bills have looked to address the intersection of mental health and criminal law in Colorado. 
A bill introduced Tuesday, HB23-1153, would commission a study on mental health and the state's criminal justice system. 
The study would determine if it's feasible to create "a system to support individuals with serious mental illness' access to voluntary and involuntary behavioral health care and housing services" that bridges available behavioral health services and the judicial system. On top of assessing what services are available in Colorado for people with mental health needs, the study would also determine if the state's civil and criminal justice systems can meet current demands for diversion, court-ordered care plans, petitions for plans and guardianship proceedings. A report on all the findings would be due on Dec. 31.
Lawmakers have also introduced two bipartisan bills around competency for adults and juveniles. 
HB23-1012 was introduced Jan. 9 by Democratic Rep. Judy Amabile and Sen. Robert Rodriguez and Republican Sen. Cleave Simpson. It would redefine key terms around competency for juvenile defendants and update statutes around competency evaluations. Since its introduction, the bill has been through one round of House amendments.  
The current version of the bill would make it easier for prosecutors, defense attorneys, guardians ad litem and other stakeholders in a juvenile criminal proceeding to access competency and restoration evaluations and would no longer require them to have a court order or permission from the juvenile defendant to do so. The bill would also allow parties to share the names and contacts for providers who have evaluated a juvenile defendant. 
Under the proposed law, parties or the court could at any time raise the need of a restoration evaluation and the juvenile defendant would be allowed to choose their evaluator and request a second opinion to a court-ordered evaluation. 
HB23-1012 would create a time frame for dismissing charges based on their severity if a court finds the defendant is incompetent and unlikely to be restored to competency in the near future. For lower charges, misdemeanors, petty offenses and traffic offenses, a juvenile defendant would be considered "unrestorable to competency" if they aren't restored within six months. 
The "unrestorable to competency" period for class 4, 5 or 6 felonies and level 3 or 4 drug felonies would be a year, and for class 3 felonies (except crimes of violence) or level 1 or 2 drug felonies would be two years. The highest tiers under the bill would be for for class 1 or 2 felonies, class 1, 2 or 3 felony crimes of violence or if the defendant is charged as an aggravated juvenile offender and would require a five year "unrestorable to competency" period. 
Prosecutors would be allowed to ask a court to expand the time frames by three months if the court finds after a hearing that the defendant hasn't cooperated with attempts to restore competency, competency could likely be restored if they cooperated and their lack of cooperation isn't tied to their mental health or a disability. 
A similar bipartisan bill introduced Jan. 31 by Amabile and Republican Rep. Matt Soper would update competency requirements for adult defendants. 
HB23-1138 would take effect Jan. 1, 2024, and would, among other things, no longer require a finding that an incarcerated defendant is a danger to themselves or others for a competency report. In certain cases when a defendant has refused competency treatment, district attorneys, mental health care providers and others could ask a court to commit a defendant to inpatient care of Colorado's Behavioral Health Administration for a maximum of three months without requiring an emergency 72-hour hold. 
Under the bill, the BHA would oversee outpatient competency restoration services that are court-ordered bond conditions. The BHA would also be in charge of care coordination if a competency evaluation finds a defendant meets criteria for inpatient services. 
Juvenile Interrogations
On top of proposed changes to juvenile competency proceedings, legislators are looking to make statements made by a juvenile defendant during an interrogation inadmissible in court if a law enforcement official was intentionally deceptive leading up to the statement. 
HB23-1042, introduced Jan. 9 by Democratic Reps. Jennifer Bacon and Said Sharbini and Sen. Julie Gonzales, would require law enforcement to record all juvenile interrogations and take training about custodial interrogations of juveniles. The bill would also make any information obtained during a deceptive interrogation inadmissible as evidence unless prosecutors can prove a statement was voluntary based on the surrounding circumstances including the juvenile's vulnerability to deception during the interrogation. 
Time Earned and Recidivism Programs
Lawmakers are also eyeing new laws to support people who are incarcerated with restorative justice programs, rights to access communication and restrictions of involuntary medication. 
Two bills introduced would allow people incarcerated in Colorado to enroll in programs that could either reduce their sentence or support them on release. 
HB23-1037, introduced Jan. 9 by Democratic Rep. Matthew Martinez and Gonzales, would create a time-earned credit program for nonviolent offenders who complete higher education while incarcerated. The bill would also send portions of the money saved from an early release to the Colorado Department of Higher Education and Department of Corrections to keep supporting higher education programs in detention facilities. The current version of the bill would credit one year of earned time to someone who finishes an associate's, bachelor's or graduate degree and six months of credit for certificates or other similar higher education credentials. 
Another bill would create a pilot program meant to equip people for release and reduce recidivism. SB23-067, introduced Jan. 27 by Democratic Sen. James Coleman, would set up the first version of the Re-imagine Program at Colorado's Sterling Correctional Facility which would enroll participants in employment training, education programs and mental health treatment. Each participant would receive an individualized plan created by the program administrators to create based on their risk factors and cases. 
The bill would be funded through June 2028 when the Colorado Department of Corrections would issue recommendations to expand or continue the program.