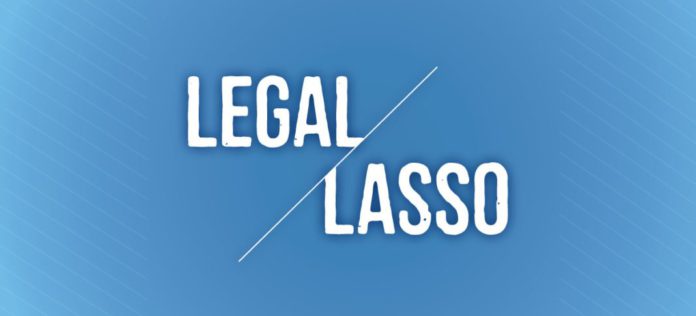 Legal Lasso is Law Week's morning roundup for legal headlines across the state. Each morning, we take stock of legal issues and happenings, so be sure to sign up for Legal Lasso to stay up-to-date on all of Colorado's legal news, and be sure to subscribe to Law Week Colorado.
Law Week's now an online-only news outlet, bringing news out as soon as it becomes available! Make sure to get your print subscription moved over now or sign up for a new subscription!
APPELLATE REVIEW  
It's been a big year. But despite the challenges this year brought, the federal and state supreme courts have continued business as normal. While we haven't had the pleasure of seeing any judges with the 'cat filter' on during oral arguments, the appellate courts have released several equally exciting decisions this session. This week, Law Week Colorado spoke with attorneys across the state about highlights from the 2020-2021 session. 
LOCAL NEWS
CO Wrap Up: Equity, Diversity and the Bench
Equity and diversity were at the forefront of many conversations this year and Colorado's legal industry was no exception. Law Week reporter Jessica Folker looked at moves made by the state supreme court to address diversity and professionalism and talked to attorneys about changes in the court's makeup.
State Supreme Court's Top Cases
The state's high court published opinions in about 75 cases during its 2020-2021 term. While juggling many challenges and changes, the Colorado Supreme Court issued a handful of important rulings including government immunity, employment and domestic relations. Law Week reporter Jessica Folker caught up with Colorado attorneys about the most influential cases from the last term. 
Separation of Powers Cases Lead Public Law Appeals
Chris Murray of Brownstein Hyatt Farber Schreck called the 2020-2021 term "an absolutely blockbuster year" at the state supreme court. Leading this year's hits was a trio of separation of powers cases. Reporter Jessica Folker touched base with Colorado's legal community about the most important cases in public and political law. 
NATIONAL NEWS
J&J Settles NY Lawsuit with $230M Pay-out
Pharmaceutical giant Johnson & Johnson will pay New York state $230 million over claims that it helped fuel the opioid addiction epidemic. State Attorney General Letitia James, who brought the suit in 2019, announced the company will end manufacturing and distribution of opioids in the state. The settlement is the latest in a series of lawsuits against pharmaceutical companies that has drawn comparisons to state litigation against tobacco companies in the 1990s. (Associated Press). 
Giulliani's License Suspended in 'Rare' Ruling
The Supreme Court of the State of New York temporarily suspended Rudy Giuliani's law license on Friday. A group of state attorneys submitted a complaint against the former NYC mayor and prominent lawyer for his involvement in a series of lawsuits that attempted to overturn the 2020 presidential elections claiming fraud. (Bloomberg Law). 
DOJ Sues GA Over New Voter Laws
On Friday, the Department of Justice announced a lawsuit against the state of Georgia over recently passed laws that it claims violate Section 2 of the Voting Rights Act. The March law restricts absentee ballots, increases legislature control over the election commission and makes distributing  food or water to voters standing in line at the booths a misdemeanor. (Jurist). 
Law Week Colorado is the state's only news outlet specifically for lawyers, law firms, corporate counsel and the judiciary.
To submit information or press releases, shoot us a message at [email protected].