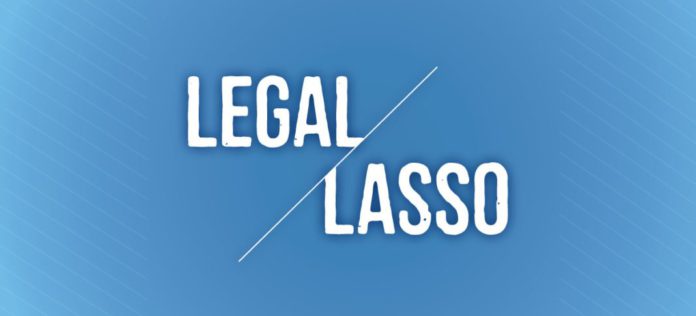 Legal Lasso is Law Week's morning roundup for legal  headlines across the state. Each morning, we take stock of legal issues and happenings, so be sure to sign up for Legal Lasso to stay up-to-date on all of Colorado's legal news, and be sure to subscribe to Law Week Colorado.
Law Week's now an online-only news outlet, bringing news out as soon as it becomes available! Make sure to get your print subscription moved over now or sign up for a new subscription!
LOCAL NEWS
New Firm Makes Advertising More Affordable for Small CO Firms
A new advertising firm, NibusMark, hopes to make advertising and marketing more affordable for small law firms. By taking a "collaborative marketing" approach, the new agency will bring together businesses looking to reach similar audiences for lower prices than if they advertise solo. Law Week's Jessica Folker caught up with the entrepreneur founder to learn more about the new venture. 
CO Wrap Up: Equity, Diversity and the Bar
Equity and diversity were the forefront of many conversations this year and Colorado's legal industry was no exception. Law Week reporter Jessica Folker looked at moves made by the state supreme court to diversify Colorado's bar. 
State Supreme Court's Top Cases
The state's high court heard 75 cases this year during its 2020-2021 term. While juggling many challenges and changes, the Colorado Supreme Court issued a handful of important rulings including government immunity, employment and domestic relations. Law Week reporter Jessica Folker caught up with Colorado attorneys about the most influential cases from the last term. 
Separation of Power Cases Lead Public Law Appeals
Chris Murray of Brownstein Hyatt Farber Schreck called the 2020-2021 term "an absolutely blockbuster year" at the state supreme court. Leading this year's hits was a trio of separation of power cases. Reporter Jessica Folker touched base with Colorado's legal community about the most important cases in public and political law. 
NATIONAL NEWS
Supreme Court Declines CO MMJ Tax Appeal, Thomas Slams Patchwork System
The U.S. Supreme Court declined to hear an appeal brought by Colorado medical marijuana dispensary Standing Akimbo LLC to block the IRS from obtaining information about its business. Justice Thomas issued a statement slamming the "mixed messages" Congress sends about marijuana legalization and empathized with the legal minefield that many industry owners face. (Reuters). 
NJ Ruling Arms Medical Providers in Cross-Plane Offsetting
A ruling out of New Jersey federal court gives providers fighting cross-plane offsetting by insurers legal ammo, benefit attorneys say. Insurance provider Aetna is at the center of the lawsuit challenging a common practice where insurers withhold payment under one plan to recover overpayment on another. The court ruled the practice violates ERISA since fiduciaries are not acting in the best interest of plan participants. (Bloomberg Law).  
SCOTUS Upholds Transgender Rights Ruling
The Supreme Court declined to hear the appeal of a transgender rights case, upholding a lower court's ruling. The seven-year fight in Gavin Grimm v. Gloucester County School Board began when the transgender teen was banned from using the boys bathroom in his highschool after the district required all students to use bathrooms matching their birth-assigned sex. The 4th U.S. Circuit Court of Appeals ruled in favor of Grimm, now 22. SCOTUS declined to hear an appeal of the case, cementing the transgender rights victory. (National Public Radio). 
Law Week Colorado is the state's only news outlet specifically for lawyers, law firms, corporate counsel and the judiciary.
To submit information or press releases, shoot us a message at [email protected].