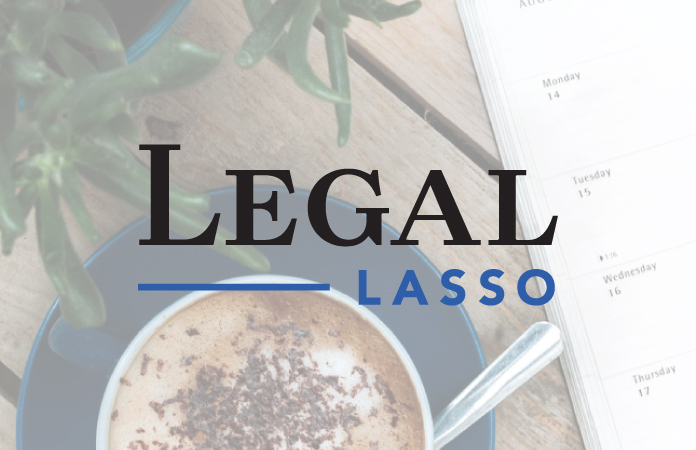 Legal Lasso is Law Week's morning roundup of legal headlines across the state. Each morning, we take stock of legal issues and happenings, so be sure to sign up to stay up-to-date, and be sure to subscribe to Law Week Colorado!
And now that Law Week's an online-only news outlet, we get the news out as soon as it becomes available! Make sure to get your print subscription moved over now or sign up for a new subscription!
LOCAL NEWS
Colorado Farmer's Suit Joins Others Claiming Race Discrimination in COVID Relief
A trio of cases spanning the Midwest from Tennessee to Wyoming have one single thread in common, each individual is a white/Caucasian farmer or rancher, they're in some difficult times due to COVID and their industry — and they all feel they've been discriminated against by the U.S. Department of Agriculture because of their race. One is a Colorado wheat and millet farmer, Sara Rogers, who's attorney claims that all that's wanted is to be treated equally. Law Week's Avery Martinez examines the case and its impact, and how race criteria in relief affects the USDA and it's past with diverse farmers and ranchers.
10th Circuit Rules Passport Revocation for Unpaid Taxes Unconstitutional
International borders are slowly reopening, but Americans who owe back taxes to the tune of five figures or more might find their travel hopes dashed following a July 20 opinion from the 10th Circuit Court of Appeals. The Denver-based court upheld a law that authorizes the government to deny or revoke a passport for tax delinquency, making it the first federal court of appeals to rule on the constitutionality of the penalty. Law Week's own Jessica Folker reviews the opinion and it's lasting significance.
Colorado Court of Appeals Roundup July 8
Among the rulings released from the Colorado Court of Appeals on July 8 were cases dealing with timely challenge established under People v. Mendoza, a Colorado attorney advising a client to invoke the Fifth Amendment against self-incrimination while testifying and declining a direct appeal of a magistrate order in juvenile court. Law Week's own Clara Geoghegan reviews the cases and their outcomes.
5Q
5Q is one of our weekly features here at Law Week. The premise is simple: Each week, a local lawyer gets the chance to answer five questions highlighting their interests, personality, passions and views on major issues facing the legal community and on the practice of law. Questions can range from what advice you'd give a loved one thinking of entering law school, to naming the hardest thing about your first year practicing law. Interested? Contact Hank Lacey.
NATIONAL NEWS
Florida Threatens Ben & Jerry's With Blacklist Over Pulling Ice Cream from Israel
In at least two Republican-led states, officials showed support for Israel in its dispute with Ben & Jerry's, threatening to invoke state laws to punish companies that advocate or act to boycott, divest, or sanction Israel. Top-ranking officials in Florida and Texas rebuked the ice cream maker after it's announcement that it wouldn't sell products in the West Bank, which it referred to as the "Occupied Palestinian Territory." Israeli officials slammed the decision as being anti-Israel and antisemitic. The governor of Florida even threatened to add the company and it's parent Unilever to a "blacklist of organizations" boycotting Israel, making it ineligible for investments from the state pension fund. (Yahoo! News)
Catholic Priest Outed Via Grindr App Highlights Data Tracking
When the Catholic news outlet The Pillar used smartphone app data to deduce the same-sex orientation of a high-ranking Catholic official, it exposed a problem that goes far beyond a debate over church doctrine and priestly celibacy. With few U.S. restrictions on what companies can do with the vast amount of data they collect from web page visits, apps and location tracking built into phones, there's not much to stop similar spying on politicians, celebrities and just about anyone that's a target of another person's curiosity — or malice. (NBC News)
New York Raises Legal Consent to 18, Bans Child Marriage
New York Gov. Andrew Cuomo signed a bill into law yesterday, eliminating the previous exception of allowing 17-year-olds to get married and raising the age of consent to 18. The previous exception allowing 17-years-old to get married was part of a law Cuomo signed in 2017, which also raised the age of consent from 14 to 18. (The Hill)
Law Week Colorado is the state's only news outlet specifically for lawyers, law firms, corporate counsel and the judiciary. 
To submit information or press releases, shoot us a message at [email protected].