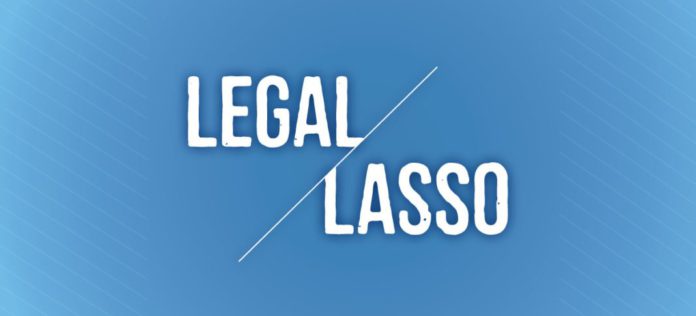 Legal Lasso is Law Week's morning roundup of legal headlines across the state. Each morning, we take stock of legal issues and happenings, so be sure to sign up to stay up-to-date, and be sure to subscribe to Law Week Colorado!
And now that Law Week's an online-only news outlet, we get the news out as soon as it becomes available! Make sure to get your print subscription moved over now or sign up for a new subscription!
LOCAL NEWS
Agency Targets Affordable Advertising for Small Firms
Three local legal entrepreneurs have launched an ad agency focused on making advertising more affordable for solo and small firm attorneys. Law Week's Jessica Folker talked to the co-founders of NimbusMark about their new business.
Legal Industry Veterans Unveil ADR Firm
Former Colorado Supreme Court Justice Rebecca Love Kourlis teamed up with Lewis Roca partner Jim Lyons to create a boutique ADR firm that aims to take a "tailor-made" approach to cases. Reporter Avery Martinez has more on the story behind Aegis ADR.
Presiding Disciplinary Judge Issues June Opinions
The Office of the Presiding Disciplinary Judge issued opinions in four attorney disciplinary cases in June, including one attorney who was suspended from practicing law for three years.
Commission Reveals Draft of Congressional District Map
An independent commission on Wednesday made public its preliminary congressional redistricting map. The rough draft has already drawn criticism from both Democrats and Republicans, but the map is expected to change before it is made final. Earlier this month, the Colorado Supreme Court affirmed the redistricting committees' independence when it shut down the legislature's attempt to dictate details of the redistricting process. (Colorado Public Radio)
NATIONAL NEWS
9th Circuit Blocks Decision Overturning California Assault Weapons Ban
A panel of the 9th U.S. Circuit Court of Appeals on Tuesday stayed a federal judge's ruling that California's ban on assault weapons violates the U.S. Constitution's Second Amendment. Law Week reporter Hank Lacey dives into the details of the order and the background of the case.
Supreme Court Says Unions Can't Recruit on California Farms 
In a 6-3 decision, the court struck down a decades-old California law that gave union organizers access to farms so they could speak to agricultural workers. The narrow ruling does not prevent government health and safety inspectors from entering private property. (NPR)
COVID Vaccines Not Required for Jurors in Opioid Lawsuits
An Ohio judge overseeing more than 3,000 consolidated lawsuits against drugmakers, distributors and pharmacies reversed an order that would have disqualified unvaccinated jurors. Pharmacy chains argued the rule would have skewed the jury pool. (Reuters)
Law Week Colorado is the state's only news outlet specifically for lawyers, law firms, corporate counsel and the judiciary. 
To submit information or press releases, shoot us a message at [email protected].