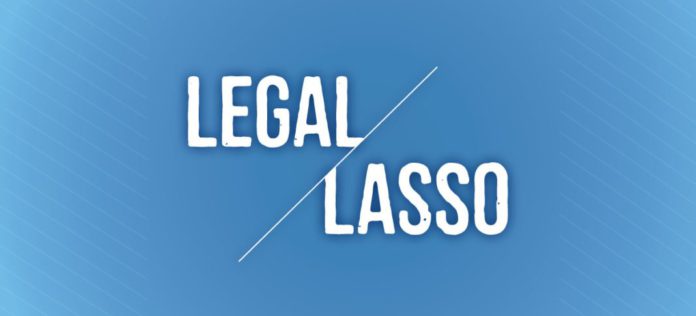 Legal Lasso is Law Week morning newsletter with headlines from around the state. Sign up for LegalLasso or subscribe to Law Week Colorado to stay current on all of Colorado's legal news.
IN LOCAL NEWS
TABOR Challenge on Upcoming 10th Circuit Docket
The 10th Circuit Court of Appeals is set to hear oral arguments in a constitutional challenge to the Taxpayer Bill of Rights next week
Colorado and DOJ End Sanctuary State Dispute
The Biden administration has ended the federal government's dispute with "sanctuary states," and as a result, the DOJ is no longer withholding law enforcement funding from Colorado.
Colorado Moves Forward With Immigrant Aid
Also as a result of the end of the federal government's sanctuary state threats, Colorado is moving forward with bills that allow for access to government benefits for people who entered the country unlawfully.
Denver Considers Eviction Legal Aid
Denver City Councilmember Candi CdeBaca also wants to provide aid to Denver renters. The city lawmaking body is considering a bill that would give low-income Denverites free legal aid in eviction proceedings.
People on the Move
Faegre Drinker announced earlier this week that Doug Benevento, a former acting deputy administrator of the EPA, joined the firm as counsel in the environment and energy practice team in Denver.
IN NATIONAL NEWS
Judge's Ruling Sets up Appeal Over Evictions
A federal judge struck down the CDC's nationwide eviction moratorium but agreed to stay the ruling while the government seeks to appeal the decision.
Oil Country Law Firms Follow the Money
Law firms in oil country are investing in renewable energy practices as investors focus on renewable energy companies.
Google Plans for the Return to the Office
Google is preparing for the economy to get back to work as normal by adopting a hybrid work week, which allows employees to spend two days a week working from home. Whether other companies follow suit remains to be seen.
Giuliani Asks for Help from Trump
Rudy Giuliani's advisors are pressing former President Trump's team to help pay for his legal bills in relation to the work he did to try to overturn the 2020 election results.
Have tips for upcoming editions of Legal Lasso or comments about past ones? Reach out to us at [email protected]