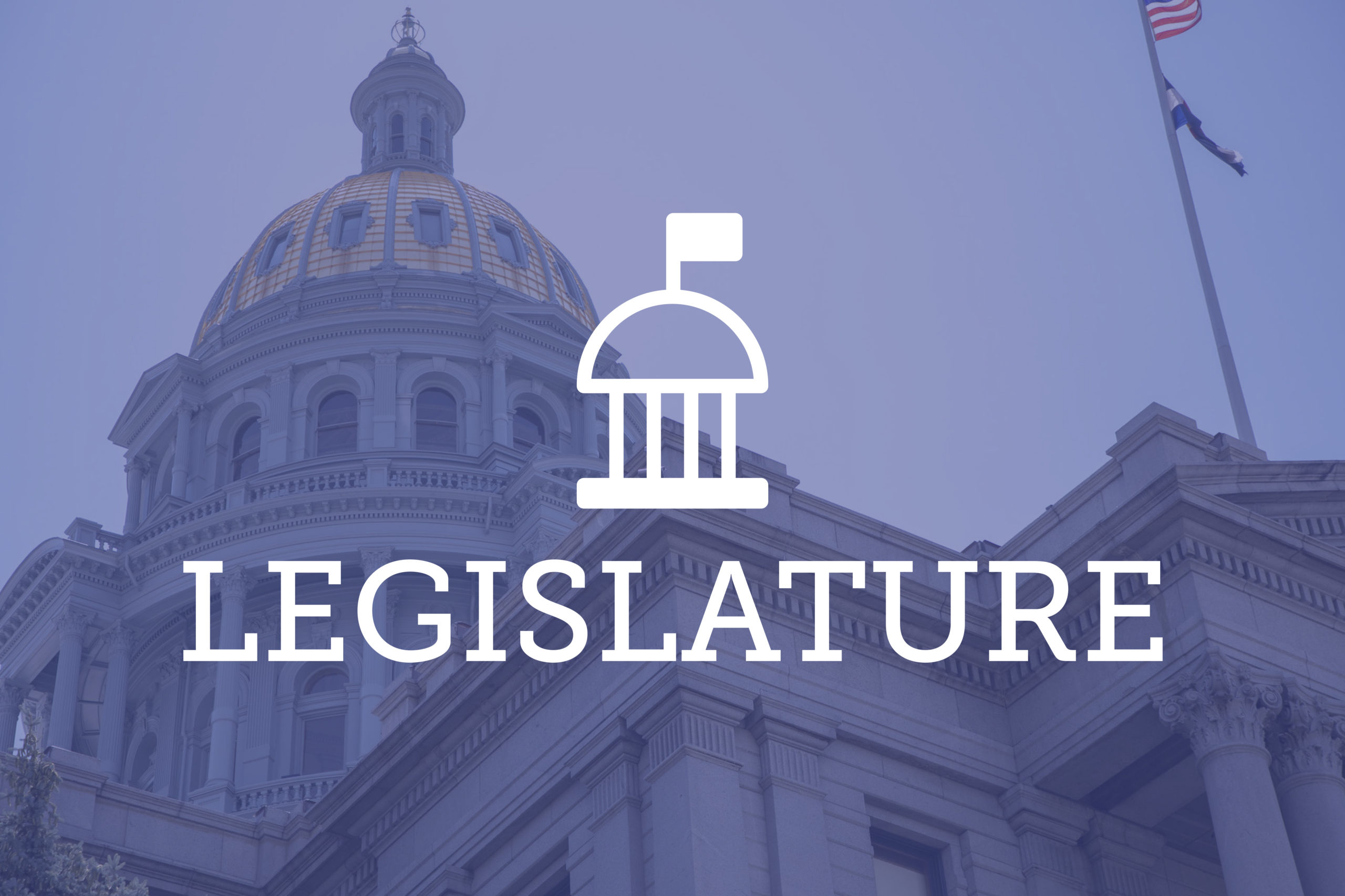 Two bills that take significant steps toward bail reform in Colorado got hearings in the House Judiciary Committee Thursday. The committee advanced one and decided the other needs more work before holding a vote on it.
House Bill 1225 eliminates cash bail for traffic, municipal and petty offenses. The latter don't rise to the level of even misdemeanors. 
House Bill 1226 removes a few offenses from the list of those not bailable, requires every county and city to develop pretrial services and calls for the development of statewide standards for pretrial screening, and for courts to consider the results of risk assessment tools when deciding conditions of bail.
The bills make up one part of a slew of measures introduced this session to address criminal justice reform and pretrial practices, including an earlier bill for creating a statewide reminder program for court appearance dates.
HB 1225 passed the committee unanimously. But the committee laid over HB 1226 at sponsor Rep. Leslie Herod's request, recognizing the stakeholder process should continue before voting on the bill in order to address lingering concerns over some components.
'Poverty is Not a Crime'
Advocates of reducing courts' reliance on money bail say the practice has a disproportionate negative impact on low-income people because they more often can't afford to pay the bond required to get out, and many petty offenses such as having an open container or trespassing are associated with poverty and homelessness. 
It goes against the intended purpose of bail to release people who are not considered to pose a safety or flight risk while their trial or conviction is pending, advocates say. They also argue that holding people in jail because they can't afford to post bond goes against the constitutional right to be considered innocent until proven guilty, advocates say.
"Poverty is not a crime," said sponsor Herod at a news conference Thursday before the hearing for HB 1225. 
Colorado Attorney General Phil Weiser, an outspoken advocate of bail reform, testified at the bill's hearing in support. Also among the advocates was the family of Michael Marshall, a man arrested for trespassing and who died in the hospital after being restrained by law enforcement and choking on his own vomit during a mental health episode. He hadn't been able to afford his $100 bond, and his family did not receive notice he was in jail until he ended up in the hospital.
HB 1225 passed with unanimous support from the Judiciary Committee.
According to HB 1225's most recent fiscal note, it's not possible to estimate the exact decrease in bond forfeiture revenue resulting from the bill because bond forfeiture data is not kept by case type. Between 2015 and 2017, according to the note, average cash fund revenue from forfeitures was $306,786 per year.
Committee Lays Over House Bill 1226
The committee opted not to vote on HB 1226 Thursday at Herod's request, after hearing concerns that the Commission on Criminal and Juvenile Justice's pretrial task force, which brought the bill, has not involved enough input from community members. 
Testimony and comments from a few lawmakers raised particular concerns over the risk of built-in bias of  risk assessment algorithms. Portia Allen-Kyle of the American Civil Liberties Union said they often rely on data to determine risk that reflects socioeconomic and racial inequities. The tools take into account factors such as a person's age of their first arrest and employment status. 
"There is a real and likely reality that the bias … in numerous ways across the system then gets embedded and reinforced within these risk assessment tools, and then is used to perpetuate risk in the system and whose liberty gets deprived on the basis of this historical injustice."
A 2016 investigation by ProPublica delved into the racial bias of risk assessment tools and their unreliability in predicting an arrested person's likelihood of committing more crimes in the future, which is the algorithms' purpose. The investigation examined other studies of risk assessment algorithms and conducted its own analysis of risk scores assigned to thousands of people in Broward County, Florida. 
Based on ProPublica's analysis of which people were actually charged with additional crimes in the next two years, the outlet found the algorithm falsely flagged black defendants as high risk at nearly twice the rate as it made the mistake for white defendants, and white defendants were falsely scored as low risk more often than black defendants.
Rep. Terri Carver said she believes courts should not implement a risk assessment tool that hasn't been vetted. She said she would like to make sure a tool that's put in place has transparency about the factors that go into evaluating defendants' risk.
"To try and reduce [risk] down to an algorithm that I think then has real problems as far as transparency, and how we know what decisions are being made in a transparent way … I would very much like to have a full-up validation."
— Julia Cardi