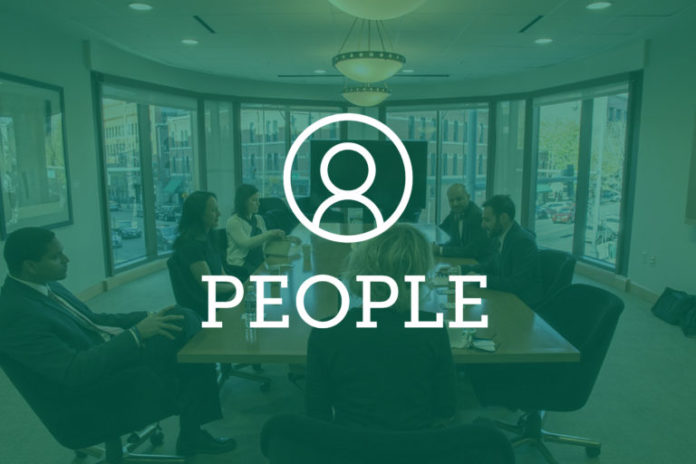 Have an announcement for Law Week Colorado's people section? Let us know. 
Law Firm Updates
National firm Foley Hoag LLP announced on April 19 that Chris Mosley and Brooke Yates joined its litigation department as partners. While Foley Hoag doesn't have a location in Colorado, Mosley and Yates will work remotely for the firm from Denver. They previously worked at Sherman & Howard's Denver office. Mosley, a University of California – Los Angeles School of Law graduate, represents corporate policyholders in disputes against insurers and has experience with a range of industries and policy types. Yates, a University of Denver Sturm College of Law graduate, represents policyholders in insurance disputes and has national and international experience representing businesses in insurance recovery for multi-party commercial litigation and construction. 
On April 19, Lewis Roca, a regional firm with offices across the Mountain West and California, announced three new associates joined its Denver office. Joseph Hykan, Paige Johnson and Beth Michaels will work in the Denver office's business litigation practice group. Hykan, a University of Virginia Law School graduate, works in commercial litigation, counseling clients on commercial litigation disputes and class actions in a range of industries. Johnson, a University of Louisville, Louis D. Brandeis School of Law, magna cum laude graduate, handles diverse matters including liability cases, insurance coverage issues, real estate, medical device and business litigation. She also advises a range of business clients and has both civil and criminal trial experience. Michaels, a University of Colorado Law School graduate, works on complex commercial litigation and appeals matters for a range of industries and a variety of disputes. After graduating law school, Michaels clerked for former Colorado Court of Appeals Judge Dennis Graham. 
On April 20, Holland & Hart announced Jennifer Benda joined the Denver office as a partner. The George Washington University School of Law graduate works on high value, sensitive tax matters with high stakes legal issues for both businesses and individuals. Benda also works with clients to implement proactive tax strategies including for cannabis industry clients who navigate complicated tax laws as well as state audits and more. 
The Judiciary 
The 12th Judicial District Nominating Commission selected three finalists to fill an upcoming vacancy on the Rio Grande County Court, according to an April 18 announcement. The vacancy will occur on June 1 and is created by the resignation of Judge Barbara Zollars. The three nominees are Mark Loy, John Stenger, both from Del Norte, and Trayson Stephany from Lakewood. Gov. Jared Polis must appoint the position by May 3. 
Kudos
On April 19, Davis Graham & Stubbs LLP announced associate Emily Mendoza joined the board of directors for Savio House, a family therapy provider, child placement and foster care agency with locations in Denver, Colorado Springs and Longmont.