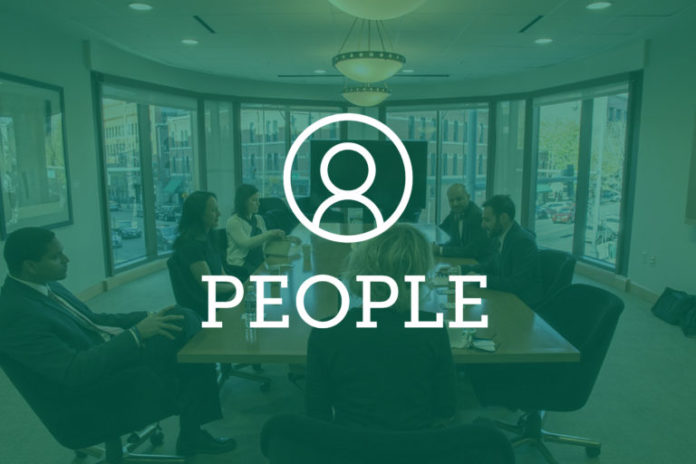 Have an announcement for Law Week Colorado's people section? Let us know.  
Law Firm Updates
Ireland Stapleton announced Aug. 8 Scott Rodgers joined the firm as a director. Rodgers is a commercial trial lawyer with more than 30 years of experience working with local and national companies, business owners, executives and high-net-worth entrepreneurs to resolve complex business disputes. In his practice, he represents his clients in jury and bench trials, appeals in state and federal courts, arbitrations, mediations and litigation avoidance strategies. He earned his law degree from the University of Denver Sturm College of Law.
Davis Graham & Stubbs announced Aug. 10 Elizabeth Griffith joined the firm's energy and mining group as of counsel. Her practice focuses on oil and gas matters. Prior to joining DGS, Griffith worked for an exploration and production company headquartered in Denver, where she led the negotiation and review for the upstream contract program. She also served as a contractual risk attorney for an integrated financial services company and analyzed more than 1,000 B2B contracts. Griffith received her J.D. from the University of Denver Sturm College of Law. 
Otteson Shapiro announced Aug. 16 Jennifer Milne joined the firm's Denver office as senior counsel. Milne's practice focuses on insurance coverage and she represents policyholders in claims against their insurance companies. She also has experience in personal injury, landlord-tenant and complex commercial litigation. According to the announcement, Milne was responsible for creating a Colorado Supreme Court precedent that furthered consumer protection rights to defend against allegations of bad faith claims in the landmark case of Schultz v. Geico in 2018. She is currently a board member and co-chair of the Insurance Bad Faith Litigation Committee of the Colorado Trial Lawyers Association. Milne is a graduate of the University of Colorado Law School. 
Snell & Wilmer announced Aug. 17 James Kilroy has been named managing partner of its Denver office. Kilroy succeeds commercial finance partner Curt Reimann, who has served as managing partner since 2017. Kilroy has been with the firm for 23 years and was a founding member of the Denver office in 2000. He represents clients in jurisdictions across the U.S. in matters involving contracts, securities, shareholder claims and more. Kilroy has also handled various Sherman Act antitrust cases involving claims of monopolization and conspiracy to monopolize. Kilroy received his law degree from Tulane University.
The Judiciary 
The Colorado Judicial Branch announced Aug. 14 Colorado Supreme Court Chief Justice Brian Boatright appointed Judge Amanda Hopkins to serve as chief judge for the 12th Judicial District for the Alamosa, Conejos, Costilla, Mineral, Rio Grande and Saguache counties. Hopkins' appointment is effective immediately. She replaces Judge Michael Gonzales, who resigned as chief judge on July 14. Gonzales will continue to serve as a district and water court judge. Hopkins was appointed to the district court bench on July 10, 2018. As chief judge, she will serve as the administrative head of the district, responsible for appointing the court executive, chief probation officer and clerk of court, assisting in personnel, financial and case-management duties and seeing the business of the courts is conducted efficiently and effectively. Prior to her judicial appointment, she began her legal career in 2007 as a deputy public defender with the Alamosa Office of the Colorado State Public Defender. Hopkins earned her law degree from Seattle University School of Law. 
The U.S. District Court on Aug. 15 announced it's seeking applications for appointment to the court's Committee on Conduct. The committee presides over attorney disciplinary matters. There are currently two upcoming vacancies on the committee.
Gov. Jared Polis appointed Magistrate Judge Ryan Loewer Aug. 17 to the 1st Judicial District Court Bench. The vacancy was created by the retirement of Judge Lily Oeffler and is effective Sept. 1. Loewer is a district court magistrate in the 1st Judicial District, a position he has held since 2014. His docket consists of domestic relations, juvenile delinquency and dependency and neglect matters. Previously, Loewer was a supervising deputy for the Office of the Colorado State Public Defender in Golden, an associate at Stevens, Littman, Biddison, Tharp & Weinberg, LLC and a deputy public defender for the OSPD in Colorado Springs. Loewer earned his law degree from the University of Kansas School of Law.
Kudos
Ireland Stapleton announced Aug. 17 that 20 of the firm's attorneys have been selected for the 2024 edition of "The Best Lawyers in America." Newly recognized this year is attorney Harshwinder Badhesha, who has been named to the Best Lawyers: Ones to Watch list for her work in administrative/regulatory law, commercial litigation and government relations. The Best Lawyers in America publication is based entirely on an annual peer review.
Davis Graham & Stubbs announced Aug. 17 that 42 of its attorneys were named Best Lawyers®. "The Best Lawyers in America" is based on a peer-review survey in which industry-leading attorneys comment on the legal abilities of other lawyers in their practice areas. Four DGS attorneys also received the Denver "Lawyer of the Year" recognition: Kristin Lentz (corporate law), Laurence Nemirow (tax law), Randall Hubbard (mining law) and Stephen Brainerd (litigation – trusts and estates).
Kutak Rock announced Aug. 17 that 168 of its attorneys are included in the 30th edition of The Best Lawyers in America®. The firm's recognized attorneys span numerous practice areas in offices across the country including Washington, D.C. and 14 states: Arizona, Arkansas, California, Colorado, Florida, Georgia, Illinois, Kansas, Minnesota, Missouri, Nebraska, Pennsylvania, Virginia and Washington. The firm noted 32 of its attorneys from the firm's Denver office were included. 
Otten Johnson Robinson Neff + Ragonetti PC announced Aug. 17 that 12 of the firm's attorneys have been recognized by Best Lawyers for 2024. Steve Cohen received the special distinction of "Lawyer of the Year" for Business Organizations in Denver for the second time. Only a single lawyer in each practice area and designated metropolitan area is honored as the "Lawyer of the Year," making this accolade particularly significant. Individual recognition was bestowed upon the following: Munsey Ayers, Steve Cohen, Julie Gifford, Amanda Greenberg, Emily Hippen, Bill Kyriagis, J. Macdonald, Kimberly Martin, Heather Meek, Thomas Ragonetti, Christopher Toll and Michael Westover. The firm also announced the Best Lawyers in America – Ones to Watch 2024 included Allison Altaras, Matthew Bender, Chelsea Brune, Andrew Peters and Cory Rutz. 
Brownstein Hyatt Farber Schreck announced Aug. 17 that 95 of the firm's attorneys were selected by their peers for inclusion in the 2024 edition of "Best Lawyers in America." Attorneys from nine of Brownstein's offices were recognized in 45 different law categories ranging from bankruptcy, litigation and gaming to corporate, real estate and government relations. Five attorneys received "Lawyer of the Year" recognition. 
FisherBroyles announced Aug. 17 that 86 partners at the firm have been recognized in the 2024 edition of Best Lawyers of America. In total, 78 partners were ranked in the Best Lawyers category; three were recognized as Lawyers of the Year; and eight were named as Ones to Watch. Partners Greg Fettig and Russell Manning at the firm's Denver office were recognized for patent law.