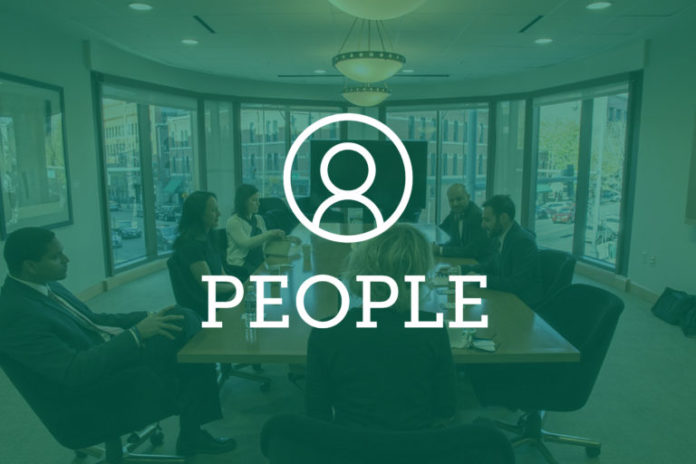 Have an announcement for Law Week Colorado's people section? Let us know.  
Law Firm Updates
Husch Blackwell announced July 31 Erik Dullea rejoined the firm as a partner in its Denver office and as a member of its data privacy and cybersecurity team. Dullea will lead the firm's cybersecurity practice after serving for more than a year in the Office of General Counsel for the National Security Agency where he was the acting deputy associate general counsel for the NSA's cybersecurity practice group. He focuses his practice on compliance requirements related to cybersecurity and data privacy, including statutory, regulatory and consensus-based standards. As a retired navy captain and former pilot, Dullea's background and hands-on experience give him an understanding of the operational and security issues that exist with heavy equipment, operational technology and critical infrastructure. 
The Judiciary 
The 1st Judicial District Nominating Commission announced Aug. 2 its nominations for a district court judgeship created by the retirement of Judge Lily Oeffler. The vacancy will occur Sept. 1. The three nominees are Chantel Contiguglia of Centennial, Adam Kendall of Denver and Ryan Loewer of Golden. Under the Colorado Constitution, the governor has 15 days from Aug. 2 to appoint one of the nominees as district court judge for the 1st Judicial District representing Gilpin and Jefferson counties. Any comments may be sent via e-mail to the governor at [email protected]
On Aug. 3 Gov. Jared Polis appointed Amy Touart to the Arapahoe County Court in the 18th Judicial District. The vacancy was created by the appointment of Judge LaQunya Baker to the 18th Judicial District Court and is effective immediately. Touart is a supervising deputy public defender in the Centennial Public Defender's Office. Her practice consists of criminal matters. Previously, she was a lead deputy public defender in the Arapahoe Public Defender's Office, attorney in the Office of the Federal Public Defender for the Southern District of Texas and deputy public defender in the Centennial Public Defender's Office. Touart earned her law degree from Samford University.
Kudos
Brownstein Hyatt Farber Schreck announced Aug. 2 Angela Hygh, an associate in the firm's real estate department, has been appointed to the board of directors of Downtown Colorado, Inc., a nonprofit membership association that works to build better communities by providing assistance to Colorado downtowns, commercial districts, main streets, rural communities and town centers. In her role, Hygh will participate in strategic and financial planning for the DCI, act as an ambassador for the organization, participate in events and training and advise as a member of the Urban Renewal Authority Committee. 
Movers and Shakers
MoyeWhite announced July 31 the relocation of its headquarters to The Current, a 235,000-square-foot office building in Denver's River North Art District. The move allows the firm to reduce its footprint and align with its commitment to sustainability and the well-being of its employees. The firm will occupy 42,527 square feet across the 11th and 12th floors of the 12-story building.
Dickinson Wright announced Aug. 1 it has opened an office in Denver with five existing attorneys who were previously working remotely from Denver. Four partners and one associate are located in Denver, counseling clients on their banking and finance, corporate, intellectual property, litigation and real estate needs. The firm's attorneys work with clients in various industries, including cannabis.
Odds and Ends
The U.S. District Court for the District of Colorado provided public notice and opportunity for public comment regarding a pilot program for limited pro se prisoner assistance. The purpose of the pilot program is to provide limited legal assistance in cases filed by pro se prisoners incarcerated at the Colorado Department of Corrections Fremont Correctional Facility which have passed the court's initial screening process. 
Volunteer attorneys will assist such prisoners by answering questions about their cases in individual 20-minute phone calls. The pilot program will begin Sep. 1 and conclude Sept. 1, 2024. A 30-day comment period will commence with the date of this public notice issued July 7. Comments from the public may be submitted no later than 5 p.m. MST Aug. 7. Comments can be emailed to [email protected] or sent by U.S. mail to: Clerk of Court, ATTN: Local Rules Comment, Alfred A. Arraj U.S. Courthouse, 901 19th Street, Denver, CO 80294.