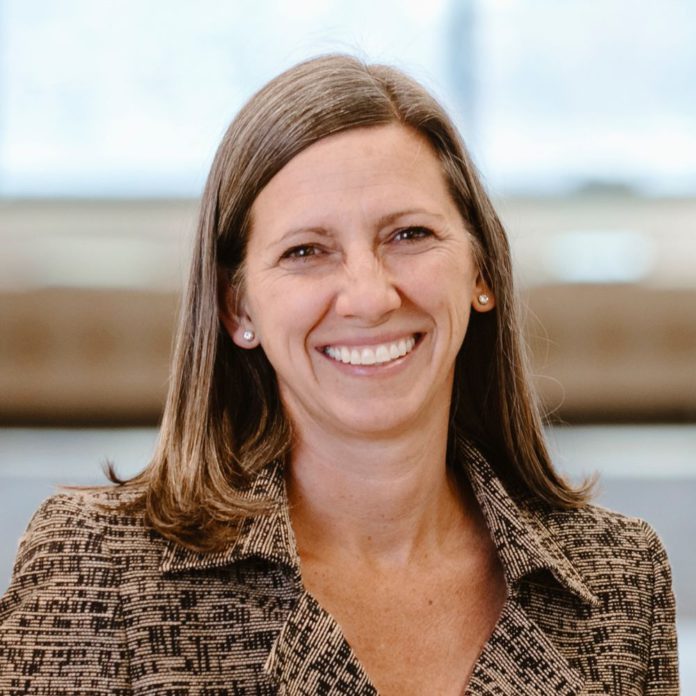 Holland & Hart is seeing a change in its firm leadership for the second time this fall.
The Denver-based law firm announced Dec. 16 that Lucy Stark has been appointed managing partner. Stark will replace Tom O'Donnell, who served the firm as managing partner for more than 11 years. Stark's term begins on Jan. 1.
"Over the years, I have watched Lucy evolve into an exceptional attorney with an intrinsic understanding of the firm's mission and values," O'Donnell said in a press release. "I am proud to pass the torch to Lucy and know she will build upon the great strides we have made in the last decade in solidifying our place as a leading law firm not just in the Mountain West, but across the country."
Stark said the transition thus far has been fascinating for the chance to see everything O'Donnell does for the firm. 
"He has done incredibly amazing things to lead the firm through difficult transitions," Stark said. "I have said he has the hardest job at the firm. … Fortunately for me, he will continue to be around." 
O'Donnell will serve as interim COO while the firm conducts a search for a permanent COO to do much of the work he previously did. 
As managing partner, Stark will work closely with Holland & Hart's newly elected firm chair, Chris Balch, who will also step into his new role Jan. 1, and the firm's management committee to lead the firm moving forward.
"Chris and I have been friends since the day I joined the firm and have worked on deals together for 12 years," Stark said. "We have a great working relationship, and that will serve us well going forward."
As chair, Balch will be responsible for outlining the firm's direction and goals with its management committee, while Stark, as managing partner, will be responsible for implementing that plan and helping ensure the firm's partners and staff are "growing in the same direction at the same pace." 
"Lucy and I have worked alongside each other serving Holland & Hart's corporate clients for more than 12 years, and our strong working relationship will be an asset in our new leadership roles. We are aligned in our vision to elevate Holland & Hart as a national brand and in our commitment to honoring the firm's core values," said Balch. 
Holland & Hart has been building a new strategic plan over the past 18 months, Stark said. The strategic priorities for the near future are to implement that plan as soon as possible. She said the core focuses are to promote the high-performing practices the firm currently has and to focus on tech, energy and energy IP in particular. There is no "specific geography" the firm is focused on, she said, and the firm will try to leverage its footprint it currently has in those key areas.
Holland & Hart has offices in eight states and Washington, D.C., including four in Colorado, with a combined 449 attorneys, according to Law Week's 2019 Colorado 200.
"I'd like to thank Tom for his long and excellent service as Managing Partner. I'm honored take on this role, "Stark said. "This is an exciting time for Holland & Hart as we look to harness innovations in technology and client service to meet the needs of our clients from coast to coast."
Stark joined Holland & Hart in 2007 and is currently the firm's corporate practice group leader. Her practice consists of advising both public and private companies on a broad variety of corporate transactions, including debt and equity capital markets transactions, securities offerings, mergers and acquisitions, joint ventures, SEC compliance and corporate governance matters.
She said her history with the firm goes back long before she started working there, though — her father was a partner at the firm. Since she's been with Holland & Hart, she has been in a variety of leadership roles in addition to her role leading the corporate practice. She has previously led the firm's summer program, associates committee and also founded the firm's women's affinity group.
— Tony Flesor