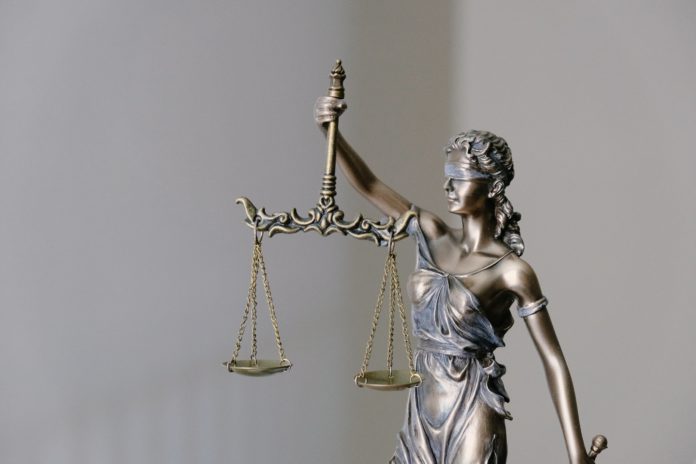 Merchant & Gould partner David Harrell and associate Rachel Hammond were selected to join programs intended to identify, train and advance future generations of legal leaders. The attorneys say they're planning to take their shot at the pipeline to the profession and bias that can prevent attorneys from diverse backgrounds from getting ahead.
Harrell and Hammond were selected to participate in programs of the Leadership Council on Legal Diversity that includes more than 350 members of general counsel and managing partner members who have pledged to create a "truly diverse" legal profession. Members participate in programs that challenge the legal profession to prepare future generations of diverse talent at leadership positions.
"This is a big honor for David and Rachel, as well as for our firm. We all value the LCLD's impact on the legal industry, and we are grateful for their leadership roles and continued commitment," said Greg Leibold, managing partner of Merchant & Gould's Denver office. "Through their participation, David and Rachel will help drive change and continue the critical dialog on diversity and inclusion in the legal profession."
Harrell was selected to participate in the fellows program, which includes a diverse group of mid-career attorneys selected by member corporations and law firms to participate in a career development program. Hammond will participate in the pathfinders program, which is focused on early-career attorneys who demonstrate the potential for future leadership positions. Both attorneys said they agree that difficulties exist for diversity in the legal profession.
One of the biggest obstacles facing diversity in the legal profession at large and in Colorado is, the scarcity of qualified and available diverse talent, Harrell said. "A more cynical response may be that the most daunting obstacle is the continued lack of desire and motivation of persons (especially at the management level) to acknowledge that there is, in fact, a diversity issue in the legal profession."
Hammond said that it's important to acknowledge that the focus on legal diversity that the legal world has seen, which she feels has had a "fantastic emergence" in recent years. "Now that the conversation around legal diversity has sparked, I think that one of the next challenges is commitment to meaningful integration and development," Hammond said, adding that this step requires change — which is hard and requires dedication.
Harrell said that there are two important tasks for addressing diversity issues. The first, is to address the diversity pipeline issue, which could take years, and the second is to continue raising awareness and educate others about the diversity challenge. He added that his intention going forward is to share knowledge gained from LCLD and other organizations with whoever might be willing to listen.
Hammond said the pipeline issue is a key part of helping diverse candidates pursue a career in the legal field. "The actions we take now will trigger both immediate and long-term changes," she said, adding that a change that could be made immediately is for investing and committing to promoting equal opportunity and support for diverse candidates throughout their journey.
In the long-term, Harrell said that Colorado's legal community could benefit from building and maintaining a pipeline of diverse talent reaching clear through to the grade school level.
The area of IP law is mostly composed of individuals with STEM-based academic backgrounds, Harrell said. Historically speaking, STEM and IP law have both lacked in diversity, and he wondered if promoting STEM education at early grades could help increase diversity of IP law. One area where IP law succeeds, though, is in the diversity of thought and experiences of candidates, he said, such as unique backgrounds and industry experience which give different perspectives.
"My goal is to learn effective techniques for promoting and implementing an environment of inclusion within our firm and our society," Harrell said of his involvement with LCLD. He added he's also eager to construct a network of people who appreciate the importance of prepping diverse talent for future success.
Hammond is also planning to build the concepts of sponsorship and allyship within her firm and others in the legal pipeline. During her time learning with LCLD, she said she hopes to build lasting connections with other leaders who could help share legal diversity strategies and extend the support network for diverse attorneys. For herself, she hopes to build relationship and leadership skills to give back to the community as an ally, sponsor and mentor.
For Colorado, Harrell said that diversity could be bolstered by focusing on recruiting diverse talent from all levels of college graduates and currently employed talent outside the state.
Merchant & Gould has established scholarships with the intent to increase diversity in the profession and focusing on diversity in hiring, retention, pro bono service, charitable efforts, community involvement and client development. Hammond said a large number of Colorado organizations have shown commitment to legal diversity, and to "keep up the good work."