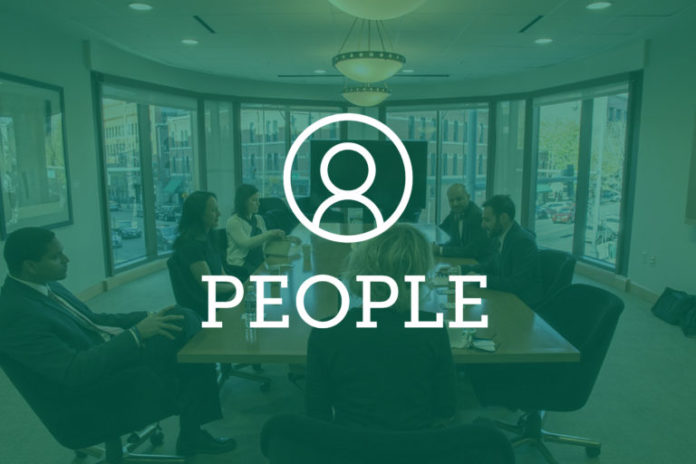 Have an announcement for Law Week Colorado's people section? Let us know.  
Law Firm Updates 
Colorado law firm Recht Kornfeld PC announced Aug. 22 attorney Kelly Page was elevated to shareholder. Page, a University of Colorado School of Law graduate, has been with the trial boutique firm since 2017 after working in the Colorado State Public Defender's office for four years. Page was part of the Recht Kornfeld team that secured a client acquittal in a high profile antitrust case. At Recht Kornfeld, Page has represented clients in serious felony cases with an emphasis on complex trials in antitrust and white-collar defense. 
On Aug. 24, regional firm Hall Estill announced J. Kirk McGill joined its Denver office as special counsel. McGill, University of Denver Sturm College of Law graduate, works on a wide range of matters including tax, estate and trust, business, regulatory compliance, commercial transactions and contract matters as well as appeals, constitutional law, litigation and civil rights defense. On top of his J.D., McGill holds a master's degree in accounting and is currently enrolled in a Doctor of Business Administration program. 
Denver-based personal injury and medical malpractice firm Parker Lipman, LLP on Aug. 24 announced a new hire and two promotions. 
The firm added Angela McGraw, an experienced PI and medical malpractice trial lawyer, as partner. McGraw, a Marquette University Law School graduate, was a former shareholder at Burg Simpson, and has been recognized for her work by Super Lawyers, Best Lawyers, The National Trial Lawyers and others. 
Parker Lipman also announced the elevation of attorneys Chris Koupal and Karen Blau to partner. Koupal, a University of Denver Sturm College of Law graduate, works on civil trials with experience representing clients in auto, ski and snowboard accidents as well as medical malpractice and premises liability cases. Blau, a University of California Hastings College of the Law graduate, works on various civil cases involving personal injury, sexual assault, premises liability, wrongful death and medical malpractice. 
International firm Haynes and Boone, LLP announced Kurt Gottschall on Aug. 22 joined its Denver office as a partner. Gottschall, a University of California Hastings College of Law graduate, was the director of the Denver Regional Office of the Securities and Exchange Commission from 2018 through 2022 where he oversaw enforcement investigations, litigation and examinations of SEC registrants in an eight-state region. At Haynes and Boone, he will work in the firm's SEC enforcement, government enforcement and litigation and U.S. criminal investigation and prosecutions practice. Gottschall will be representing clients in high-profile cases concerning public companies. 
The Judiciary 
Gov. Jared Polis on Aug. 24 appointed Angela Roff to the Garfield County Court in the 9th Judicial District. Roff fills a vacancy created by the Oct. 1 retirement of Judge Paul Metzger. The University of Denver Sturm College of Law graduate is a solo practitioner, handling municipal and family law matters. Roff previously worked as an associate at the Law Offices of Paul Gertz, PC and a judge advocate with the Department of the Judge Advocate General, Air Combat Command in the U.S. Air Force. 
On Aug. 22, Polis made appointments to boards and commissions across the state including several impacting the judicial branch. For the Commission on Criminal and Juvenile Justice, which reports annually to members of the Colorado government, Justin Hall from Pueblo was appointed chair of the State Board of Parole "for a term expiring at the pleasure of the governor." Kevin Mullin, a non-attorney unaffiliated with a political party from Greeley, was appointed to the Supreme Court Judicial Nominating Commission as a member of the 8th Congressional District, with a term expiring Dec. 17, 2027. 
Movers & Shakers 
On Aug. 23, Erica White announced the opening of Paloma Law, LLC, a solo practice handling criminal and immigration matters. White was a deputy district attorney at DA's offices in Denver, Adams and Weld County and now represents clients with an emphasis on Colorado's Spanish-speaking community. 
Kudos
The Institute for the Advancement of the American Legal System at the University of Denver announced Aug. 22 that Brittany Kauffman is the organization's new chief executive officer. Kauffman has been with IAALS since 2012 and was appointed interim CEO earlier this year. IAALS also announced that Jim Sandman will be the board of advisors chair starting this fall and Judge Jeremy Fogel will serve in a senior advisory role. 
On Aug. 26, Ingenovis Health, a healthcare company with offices in Colorado and Ohio, announced general counsel Marc Bonora was selected for Denver Business Journal's C-Suite Awards. The C-Suite Awards recognize Denver-area senior executives for their leadership work that's led to a company's success in the last year. Bonora has been with Ingenovis Health since 2021 as first chief counsel and has held previous legal positions at Envision Healthcare, Vail Resorts and the U.S. Department of Justice.
Editor's note: This story was updated on Aug. 26 to clarify Kurt Gottschall's start date.