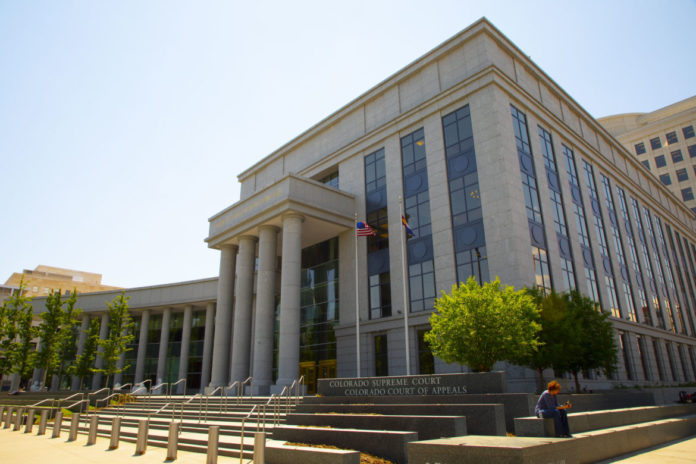 Colorado lawyers might have a little more confidence in how they execute flat fee agreements now that the Colorado Supreme Court has officially weighed in.
At the end of January, the court adopted Colorado Rule of Professional Conduct 1.5h, which governs how attorneys should handle flat fee agreements with clients. 
The rule, which codifies what terms the lawyer must communicate to clients in writing, affects all flat fee agreements entered into on or after Jan. 31. The guidance could make flat fee agreements seem less procedurally risky to attorneys who have been reluctant to try out them out in their practice.
A flat fee is the fixed amount the client agrees to pay for a specific legal task regardless of how much work or time it involves. According to the new rule, the attorney should provide the client the terms of the flat fee agreement in writing, and within a reasonable time after beginning their representation. The terms should include:
a description of the services the lawyer will perform;

how much the lawyer will be paid for those services and when;
if the lawyer earns any fees while the case is still ongoing, how much those fees will be and after which milestones are reached or tasks are completed; and
what fees the lawyer will be owed, or how those fees will be calculated, if the representation terminates before certain milestones or tasks are completed.
"The rule itself looks very, very promising and helpful to practitioners," said Bryon Large, assistant regulation counsel at the Colorado Supreme Court's Office of Attorney Regulation Counsel. Large has been giving presentations to attorneys on the new rule since its adoption.
The most helpful aspect of 1.5h, Large said, is that the court has provided practitioners a form fee agreement that would satisfy it, though they aren't required to use that particular form.
Under a flat fee agreement, an attorney might want to treat some of the billed money as earned before completing the case, and the agreement should lay out for the client when those fees are earned, Large said. For example, a family attorney might charge $6,000 for a divorce case but earn it along the way, through agreed-upon benchmarks, like filing the petition for dissolution as the first one for $1,500. These amounts and benchmarks should be clearly communicated in the agreement, according to the new rule.
A case might terminate early, such as when parties reconcile before the divorce attorney can file the dissolution petition. 
For those instances, flat fee agreements should specify an amount or an hourly rate attorneys would use to calculate the increment they only partially worked on. 
Lauren Lester, a Denver-based family attorney who runs her solo practice entirely on flat fees, calls Rule 1.5h "a very exciting change" that should encourage more practitioners to try flat fees in their billing arrangements.
"There really seems to be an emphasis [from the court] on 'Yes, this is an O.K. way to bill," Lester said.
The court stresses communication in its new comments accompanying Rule 1.5h.
It has previously acknowledged that established clients might have an implicit understanding of what their lawyers charge and how much for certain legal services. "But when there has been a change from their previous understanding," according to the new comments, "the basis or rate of the fee should be promptly communicated in writing."
The rule's emphasis on clear communication with the client rings true with how Lester said she's been able to effectively administer flat-fees through her firm, Lester Law. "Setting client expectations from the beginning has been critical," she said.
Colorado attorneys in a range of practices have at least experimented with flat fees, sometimes in combination with hourly billing, as a way to make their billing more amenable and predictable to clients. 
Flat fees carry the obvious business risk for attorneys that they will sink more time into a case than they intended their agreed-upon fees to cover. 
Lester said flat fee offerings can be very profitable for a legal practice — attorneys just have to be very intentional about the scope of work. She's taken a "belt-and-suspenders" approach to carefully outlining for the client what tasks she will and won't do for them in a case. 
While her work might still stretch out of scope from time to time, "scope creep can be fixed or at least lessened by having that conversation with the client up front," she said.
Aside from the financial aspects, working on a flat-fee basis can foster within the attorney a different mindset about the work they do, Lester said. When attorneys are "caught up in the billable hour," they forget that the value of their work lies not in time spent but rather the legal service they're actually producing for the client.
"I think [a flat-fee practice] helps us focus on our value that we provide as a service industry."
— Doug Chartier