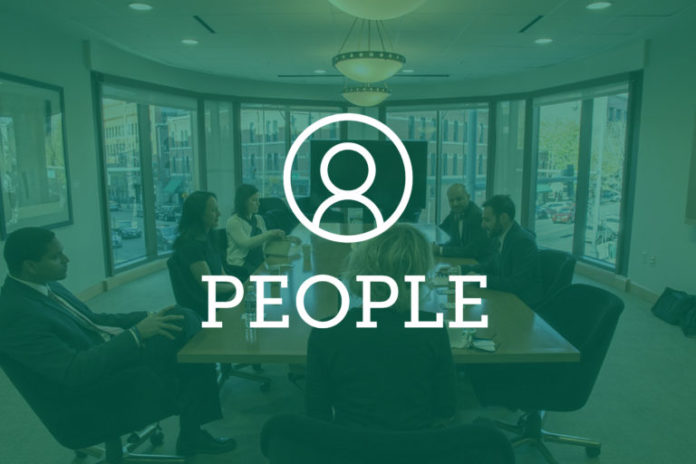 Have an announcement for Law Week Colorado's people section? Let us know. 
Law Firm Updates
Wilson Sonsini Goodrich & Rosati announced July 26 William Barrett joined the firm's patents and innovations department as a partner in the Boulder office. Barrett, a graduate of Wake Forest University School of Law, focuses his practice on technology and IP law and has worked with both innovative companies and inventors. 
On July 25, Holland & Hart announced the addition of partner J. William Callison to its real estate, finance and development team in its Denver office. Callison focuses his practice on affordable housing and financing, navigating new markets tax credits, federal energy credits and historic rehabilitation tax credit deals. The regional firm also announced on July 28 that it added two associates, Kasia Parecki and Matthew Wright, to its Denver office in the tax practice. Parecki, who earned her J.D. and an L.L.M. from the University of Denver Sturm College of Law, advises businesses and individuals in cannabis and other industries on local, state and federal tax matters. Wright is a veteran of the U.S. Army, where he served as a Cavalry officer before joining the Judge Advocate General's Corps. He earned his J.D. from the Florida State University College of Law and an L.L.M. from the Fowler School of Law at Chapman University. Wright works on complex problems for clients in high-stakes tax controversies, litigation and other matters. 
Judiciary 
On July 25, the 18th Judicial District Nominating Commission announced plans to meet Aug. 25 to interview and select nominees to fill a district judge vacancy. The opening will be created by the retirement of Judge Fredrick Martinez, effective Jan. 10, 2023. Nominations and applications are due Aug. 5 and Aug. 12.  
The Judicial Conference of the United States authorized the appointment of a full-time U.S. Magistrate Judge for the District of Colorado to fill a vacancy created by Magistrate Judge Nina Wang's confirmation as a U.S. District Judge. Applications must be received by 5 p.m. on Aug. 29. 
The 1st Judicial District Nominating Committee announced a vacancy July 27 for the office of county judge for Jefferson County, created by the retirement of Judge K. J. Moore, effective Sept. 30. Nominations and applications are due by 4 p.m. Aug. 22 and Aug. 29. The commission will meet Sept. 30 to interview and select nominees for appointment.  
The U.S. District Court announced July 27 it's seeking applications for appointment to the court's committee on conduct. The committee presides over attorney disciplinary matters and investigates complaints against members of this court's bar, applications for reinstatement or readmission, petitions for relief from the rule of good standing and matters involving attorney incapacity. Applications must be e-mailed to [email protected] and include a current resume and cover letter addressed to the clerk of court, and any other materials the applicant deems relevant. Applications must be submitted no later than Aug. 22, 2022.
Gov. Jared Polis appointed Pierce Fowler July 27 to the 3rd Judicial District Court covering Huerfano and Las Animas counties. Fowler will replace Judge Leslie Gerbracht, effective Jan. 10, 2023, following her retirement. The University of Denver Sturm College of Law graduate has been a solo practitioner at The Law Office of Pierce Fowler, Inc. since 2018 handling dependency and neglect matters and offering counsel to the Bent County Department of Social Services. From 2016 through 2018, Fowler was an attorney at Shultz Law Office, LLC. 
The 15th Judicial District Nominating Commission on July 28 announced three candidates for an upcoming vacancy on the district court, covering Baca, Cheyenne, Kiowa and Prowers counties. The opening will be created by the Dec. 10 retirement of Judge Stanley Brinkley. The three finalists are Jeffrey Cure of Burlington, Jennifer Esch of Springfield, and Tarryn Johnson of La Junta. Polis must appoint the position by Aug. 12. 
Kudos
Brownstein Hyatt Farber Schreck announced on July 28 that Denver shareholder Christine Samsel joined the Colorado Children's Chorale Board. In her three year term, Samsel will help further the Colorado Children's Chorale mission which includes presenting professional choral concerts and educational programs to entertain, inspire and bring joy to audiences and communities. According to the announcement, she became involved with the board after her son joined the chorale.