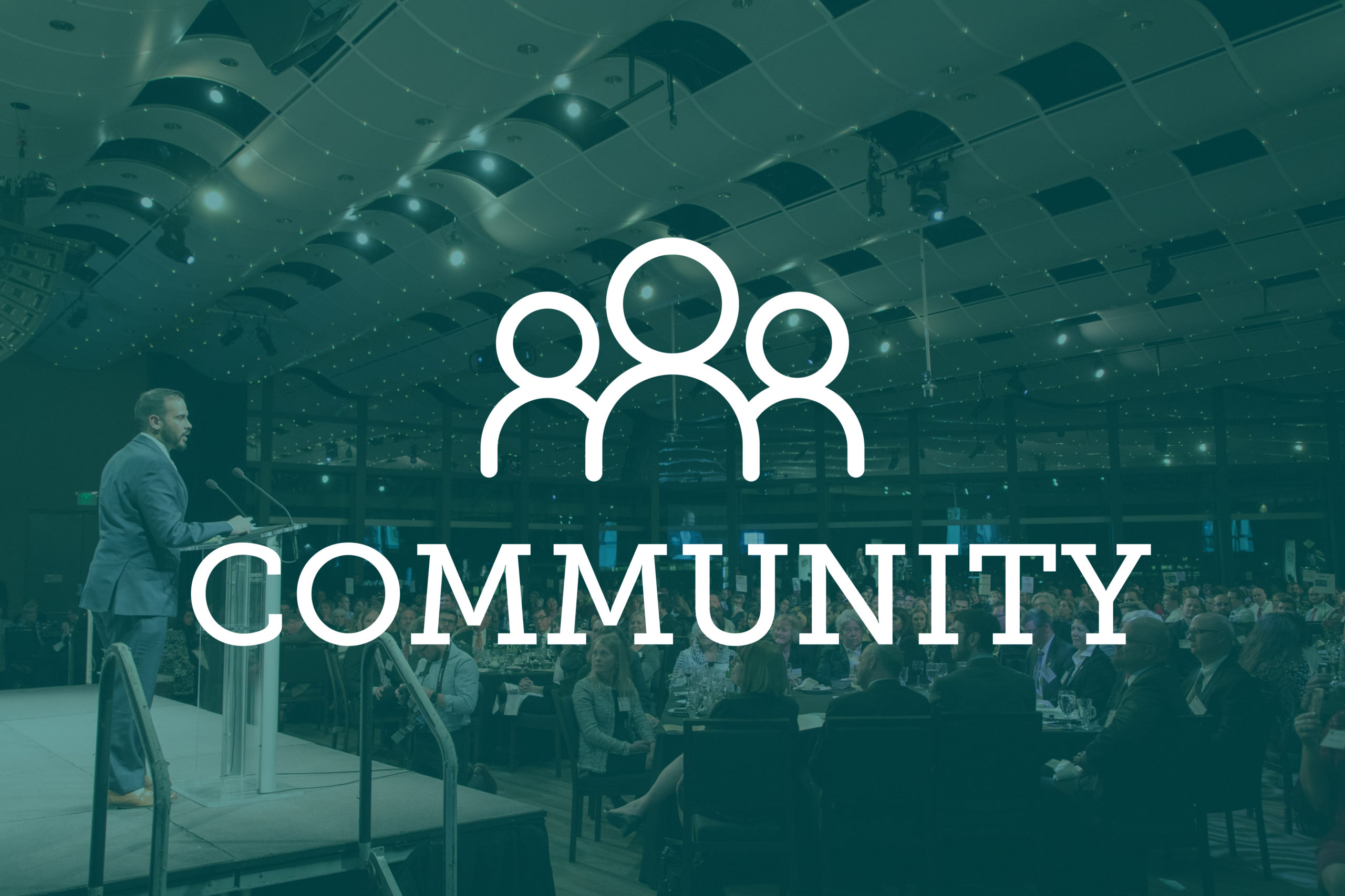 When the Afghan government in 2021 fell into the power of the Taliban again for the first time in more than 20 years, some lawyers and judges involved in the legal profession in that country relocated to the U.S.
The process of relocating when you're a lawyer or judge in a foreign country isn't simple. And it's been especially challenging for Afghan legal practitioners, who may have been directly targeted by various terrorist organizations. 
"When Afghanistan fell in August of 2021, some of the most targeted members of society were those that had fought against, not just the Taliban and ISIS, but also any terrorist organizations — basically, anyone who tried to uphold the law in Afghanistan, from prosecutors to judges, were targeted," Arapahoe County Court Judge Colleen Clark explained. Clark works with the National Association of Women Judges and mentors Afghan Judge Nadera Akbari, who relocated to Colorado with her family. "Another friend of mine who works at DU Law School found out about another Afghan attorney who was seeking mentorship and so I started mentoring her as well," Clark added.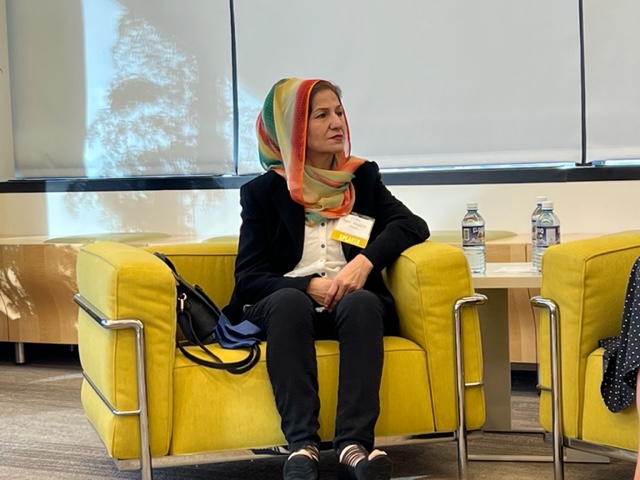 "The hardest part was that they were just ripped out of this society that they knew, and basically no longer existed," Clark said. "And so all of the work that they had put in, first of all, to be educated as a woman … in Afghanistan — it was a lot just to get your education — but then to go on to higher education. And then it's incredibly political and intense to become part of the bench." 
Clark explained Akbari worked with her to create three different presentations to tell her story. One was through the Colorado Women's Bar Association, one was through the Colorado Judicial Institute and one was at the University of Denver Sturm College of Law. 
Another of Clark's mentees is Afghan attorney Shahrzad Shamim who is fluent in five languages and acted as a translator. "She spoke on her own to the law students [at the University of Denver] about what it was like to be an attorney in Afghanistan and then overnight, just lose everything," Clark said. She noted dry eyes at these speeches weren't common.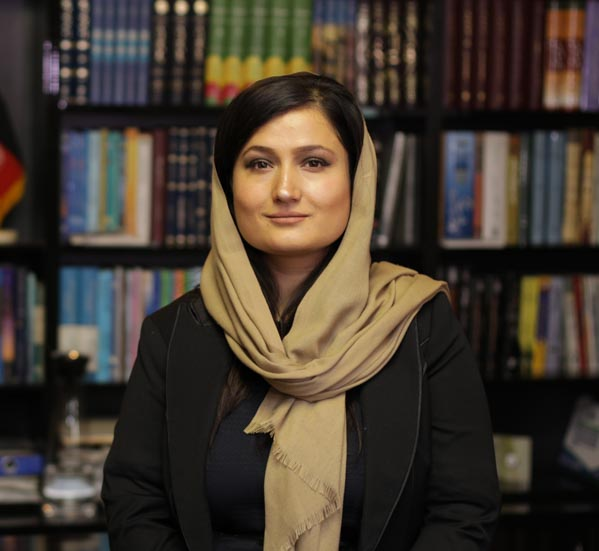 "These two women speak from a place of where they had democracy for over 20 years, and then lost it overnight," Clark explained. "Literally went to work and then fled on airplanes and left family members behind."
Hadley Rose Staley, who works at U.S.-based 501(c)(3) organization Friends of the Public-Private Partnership for Justice Reform in Afghanistan, said she's been working in international development and rule of law projects for the past 15 years. From June 2013 until August 2014, she was also the chair of the law department at the American University of Afghanistan, which is a not-for-profit liberal arts university that has since moved to operate remotely. Rose Staley's work has taken her to Rwanda, Cambodia and Afghanistan. She moved to Colorado around three years ago and took the February bar exam and passed, becoming a member of the Colorado Bar in May. "It was not easy to come back to that after this many years, but I did it," Rose Staley said. 
Rose Staley got her LLM degree at Yale Law School and began volunteering with not-for-profit international organization Lawyers Without Borders around 10 years ago. She said the FPJRA partners with LWOB on its only grant. "So we have a kind of unified team working on this grant that serves Afghan refugees who are lawyers and judges in the U.S.," Rose Staley said. Last year, FPJRA partnered with LWOB to jointly apply for a grant from the U.S. Department of Health and Human Services.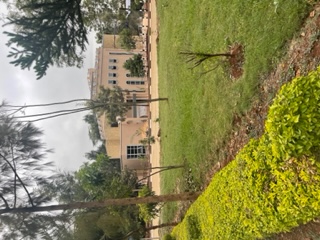 "Our partners, predominantly lawyers and judges, exhibit immense courage and commitment in their fight for the rule of law," said LWOB executive director Robin Taylor via email. "As lawyers united in a global network, we are working together to address the concerning decline in the rule of law. Recognizing its pivotal role in securing economic, social, and cultural rights, we are dedicated to seeking justice on a worldwide scale." 
Operating under a mandate of neutrality, LWOB also engages in projects and initiatives in Kenya, Ukraine, Tanzania and Liberia. 
"Prior to the collapse of the Afghan government, my organization had been doing a scholarship program funded by the State Department to bring Afghan lawyers and judges to the U.S. for LLM degrees and support [them] going back," Rose Staley explained. "And when the Afghan government collapsed, that program was no longer viable." She said while the team was winding down that grant, they saw a mass migration of Afghan lawyers and judges to the U.S.
Rose Staley noted the U.S. had a big impact on Afghanistan's justice system and said it was a significant investment for the U.S. over the course of the 20-plus years it spent there. "And I saw this grant advertisement at the Department of Health and Human Services for refugee assistance for Afghans to improve their career opportunities. And I said, 'Well, we're already doing this. We're doing it with all these lawyers and judges that are coming that we know. Maybe someone can give us money to do it on a better scale,'" Rose Staley said.
With the partnership with LWOB, FPJRA gained the experience and staffing needed. LWOB, Rose Staley noted, was able to contribute an additional Afghan lawyer to work on the project with her.
Originally, Rose Staley explained, the program had a large handful of participants who went through LLM programs in the U.S. before going back to Afghanistan to rebuild the justice sector there — but later had to evacuate. She said the program also serves judges to improve English fluency and computer skills to build back up their career prospects in the U.S. since they already all have a legal background. "For a lot of them, we're helping with English classes and things like that, signing up for benefits and other things, but for other folks, we do a lot with resume development," Rose Staley said, adding she also conducts mock interviews and aids in cover letter development and job searches. 
But Rose Staley stressed that sometimes skills may not translate one-to-one with the U.S. legal system. "It's in some ways a technical profession in the U.S. but in other ways it's not," she said. The project works with participants to determine how their skills can be applicable in other settings or how they can find the success they want and if that may lead them to taking the bar exam here. Rose Staley noted a lot of U.S. law schools had big supporting roles for program participants, but the Colorado law schools haven't joined in yet. Some participants may also be mentored by state judges like Clark.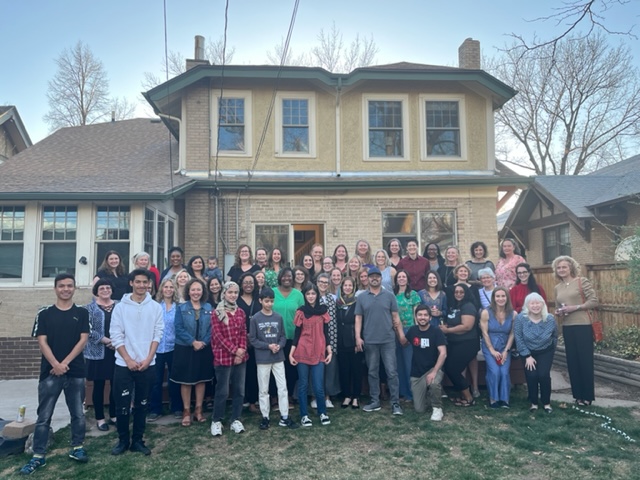 One of the program participants who had a background in private practice was set to take the July bar exam in Colorado, Rose Staley said. 
But Clark and Rose Staley both stressed there's still a lot of work to be done. Some families, attorneys and judges are still trying to leave Afghanistan and there are also program participants who need mentors. Rose Staley noted there are still about 10 families in need of help.
Rose Staley told Law Week the FPJRA still needs volunteer mentors primarily by phone and email for Afghan lawyers and judges in the Afghan Lawyers Career Opportunity Program. Anyone interested in volunteering as a mentor can email her directly. For anyone interested in donating funds to help evacuate additional Afghan lawyers who have completed LLMs in the U.S., along with their families, donations can be made to FPJRA through PayPal.
"It's very, very sad to them, for all of the young girls that are not allowed to go to school now," Clark said. "The economy has been destroyed, everything just, you know, is in a completely different place in their homeland."
Where are the Women?
One of Clark's mentees isn't currently working in the legal profession in the state. She said Akbari is currently working at Walmart and Shamim is doing remote legal work and planned to become an attorney in Colorado. "Honestly, right now, she's kind of in survival mode. Just trying to find a car for transportation and get work and her husband and all six of her children are here," Clark said of Akbari. 
Clark said she just secured a grant for Akbari. "Unfortunately, there's still some judges who are stuck in Afghanistan, you know, still trying to get out," Clark added. She said Colorado Lawyers Committee, a pro bono and nonpartisan consortium of 70 Colorado law firms, has also aided the efforts of the organizations working with mentees and evacuations with asylum applications. 
Last year, on the anniversary of the fall of Afghanistan's capital city Kabul, Clark said one of the program mentees gave a powerful commemorative speech. This month marks the second anniversary of the fall of Kabul to the Taliban on Aug. 15, 2021. 
Clark said at nearly every speech, someone in the audience would ask why the U.S. pulled out of Afghanistan the way it did. "Pretty much my response overall was that at every speech we've given it's been very clear and both [of my mentees] would say that the American people have just been so welcoming to them and bringing them into our community, and that the majority of Americans, we couldn't ever speak as to what our government did or didn't do, but they have just both found that the people of Colorado, especially the legal community has been very open and welcoming." Clark said she believed the state bar association and Colorado Women's Bar Association donated one-year memberships to Clark's mentees. 
Both of Clark's mentees have law degrees and she said she let them both know about the new Licensed Legal Paraprofessionals program approved by the state Supreme Court earlier this year. "I just can't imagine having gone through law school … and now it's just like dust and smoke," she said.
Anyone interested in speaking with Akbari about a legal industry job opportunity can contact her here. Shamim can be contacted here.