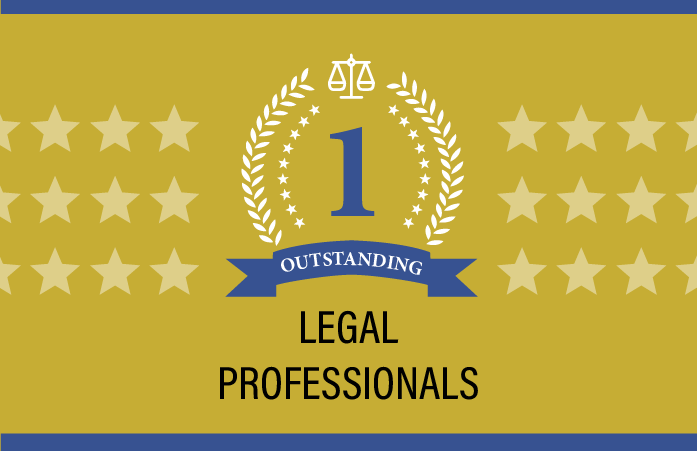 Margaret Cawthra has spent more than 20 years at Brownstein Hyatt Farber Schreck helping clients develop, buy and sell real estate. Now, she's helping a new generation of paralegals build the skills they need to carry on her work as she looks forward to retirement. 
As a paralegal in the firm's real estate department, Cawthra helps real estate developers take vacant land, plat it into lots and blocks and sell it to builders. Her work includes title and survey review, due diligence review, preparing title objections and responses as well as purchase agreements and closing documentation for real estate project transactions. Recent projects she has worked on include residential communities in Loveland by Denver developer McWhinney.
Cawthra's favorite part of the job is getting transactions to close. Contracts between developers and individual builders require a lot of negotiations over how to share the cost of putting in roads, lights and sidewalks, she said, as well as review of title work, surveys and restrictive covenants. "So there's several negotiations," she explained. "But the part that I love the best is, once it finally gets down to closing, I get to close it."
She also enjoys taking on research projects on title issues that arise when selling off lots. For example, a lot may include an easement that the developers want to relocate. Sometimes that easement is held by a utility company such as Xcel Energy or AT&T, Cawthra said, and other times it's a company in Texas that she must help track down.
The work is technical and complicated, but Cawthra's previous experience prepared her well for the job. After graduating with a bachelor's degree in accounting and marketing, she worked in the accounting department of a mortgage company. She later moved on to the company's closing department, insurance department and other roles. After about seven years, it was time to move on to something else.
She had learned a lot in the mortgage industry and thought she might make a good paralegal, so she enrolled in a five- to six-month program at the Denver Paralegal Institute. Following completion of the program, she went on to work at a few firms and companies engaged in litigation, mechanic's lien foreclosures and sale-leasebacks for fast food franchises before landing at Brownstein 21 years ago.
Real estate transactions require sophisticated paralegals, and not many in the occupation have Cawthra's background in mortgages, banking and real estate. That's why much of her focus in the past few years has been on developing Brownstein's real estate paralegal apprentice program, which was launched in 2019 to recruit, train and retain the next crop of paralegals in the practice.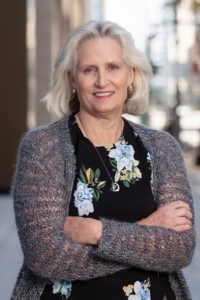 "I've been doing this since the late '70s. I am close to retirement and that is my next goal," Cawthra said. "I worry that Brownstein will not have enough people capable and sufficiently trained to take over our experienced roles." However, she added, "I think Brownstein is a very creative law firm, and they're going to figure it out."
As part of the apprentice program, Cawthra mentors and supervises paralegals and exposes them to the steps and components of a real estate deal, from surveys and the platting system to title work and contract amendments. She also covers professional skills such as managing deadlines and writing emails. The pilot program lasts from 12 to 18 months, with the goal of moving the apprentices into a full-time paralegal role by the end. Brownstein aims to expand the program firmwide in the coming years.
"We believe it's successful because we have three good real estate paralegals from that program, and we're hoping to have three more," Cawthra said.
"Margaret is 100% dedicated to the paralegal apprentice program and the apprentices that participate in the program," said shareholder Amy Diaz, who works with Cawthra on the apprentice program. "She's a strong advocate for the training and succession planning that come out of the program to benefit our clients and the firm's real estate department as a whole. Her dedication and all-in approach to excellence for the firm has made this program a huge success."
Some of the paralegals and trainees joined the program from outside the firm while others, like Taylor Wright, joined the real estate department after working in other parts of the firm. "Margaret has been very instrumental in my progress here at Brownstein. She always has time to break down complicated legal concepts and teach me new things in a way that is easy for me to understand," said Wright, who previously worked in office services at the firm. "She instilled in me many traits that a paralegal should have, including questioning the little things and always covering yourself in case 'you get hit by a bus!' The paralegal apprentice program would not be a success without her involvement."
Cawthra has also been involved with the firm's pro bono efforts. She has helped undocumented immigrants stay in the country under the Deferred Action for Childhood Arrivals program and is currently assisting an Afghan refugee family with the immigration process. She also recently worked with the firm's eviction law team to help a pro bono client save his home after his landlord failed to honor a rent-to-own agreement. The client is now a homeowner.
Outside of work, Cawthra's family keeps her busy. She is married with three grown daughters and five grandchildren. For nearly 20 years, Cawthra has served on the board of the Westernaires, a Golden-based non-profit that trains youth on horsemanship and equestrian drill riding. "It was my kids that got me into horses. And then we moved for horse property," Cawthra said, adding she still has one horse — now 32 years old — from when her daughters were involved in the Westernaires.
Cawthra's other hobbies include sewing, knitting, hiking and travel. She especially likes visiting Scotland, where her father immigrated from and where she still has family. "We travel over there a bit. And I love hearing how their real estate system works or doesn't work and how different it is and so forth," she said. "But that's for another day."