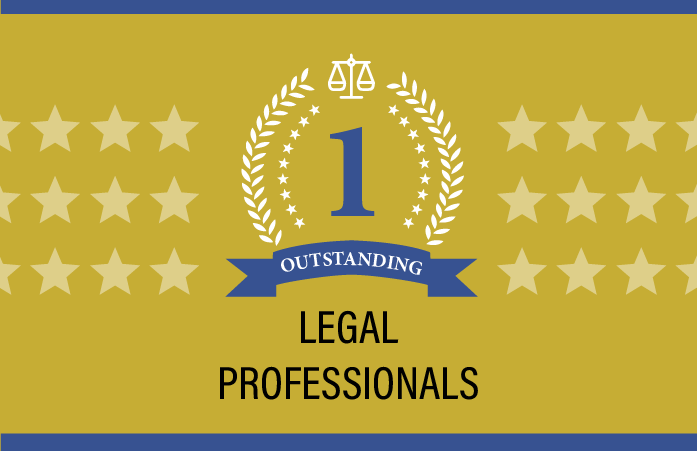 Moye White's Melissa Dymerski has fully submerged herself as a paralegal in two complex legal worlds — real estate and brewing. 
The real estate side requires her to tackle "voluminous" documents related to leases, closings and other contracts. And in the age of remote work, Dymerski often needs to alternate between accommodating paperless transactions and notarizing important real estate documents in person when needed. 
The brewing and distilling side couldn't be further away from the real estate work she does, said Moye White Marketing Manager Lindsay Vendegnia. "These industries are as unrelated as possible, which requires Melissa to remain agile and knowledgeable on dozens of highly specialized projects," said Vendegnia. 
Dymerski has to hop back and forth between complex real estate contracts and negotiation matters and the world of brewing and distilling, which involves liquor and licensing laws and complicated regulatory documents. But she doesn't seem to miss a beat in either world and even noted they sometimes overlap in unexpected ways. 
"Sometimes they intertwine because of leasing and transferring leases and liquor licenses. So they've kind of met up sometimes," Dymerski said. As two complex legal worlds collided, there stood Dymerski, eager to walk through new things with the attorneys who rely heavily on her.
"I was working in the real estate group full time and it wasn't very busy at the time," said Dymerski. "So, Jessica Hunter came in and she was doing some brewing and distilling work and she's like, 'do you want to learn this?' And I was like, 'sure, why not?'"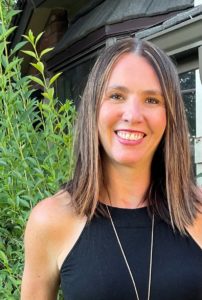 "I'm always interested in learning something else," Dymerski explained. "So we started just walking through [some of that work] together and then, little by little, I just kind of became the full-on paralegal to the brewing and distilling side of our firm with Jessica." 
Attorneys like Amy Ruhl on the real estate side and Hunter on the brewing side consider Dymerski essential to their practices, Vendegnia said. And it's clear to colleagues why. 
As closings overlap in the real estate and brewing ends of Dymerski's spectrum, she adapts quickly to prioritize and allocate time to get everything done and meet deadlines for her team. "It's just a matter of time allocation and figuring out the priorities," she said. She takes a hard look at who needs what and when to prioritize various tasks between both practices.
If it's late on a Friday afternoon, and when attorneys and staff begin to pack their bags and head home for the weekend, Dymerski is often still bent over her computer, trying to fit in one last project, Vendegnia said. Vendegnia explains that "whether the project is a months-long campaign or a one-off, urgent project, [Dymerski] gives it her all." 
"I often use the 'beer test' to see how well I'll work with [someone], but the moment I started working with Melissa, I knew I'd want to have a beer with her." – Jessica Hunter, Moye White attorney
Dymerski explained that hearings or submissions for liquor licensing can sometimes overlap with time-sensitive real estate closings. She said it can be stressful when that happens, but that she defaults to working closely with her team when overlapping deadlines loom so they can be sure all the timelines stay on track. 
Of her two separate legal worlds, Dymerski said hopping between them can actually allow her to decompress sometimes. "It's also nice sometimes when you're working on something super stressful in real estate, and you can just take a break and do something totally different," she said. 
"Melissa is such a calming force within the firm, especially when she works with me," Hunter said of Dymerski's steady hand in the brewing and distilling work for the firm.
"She has a firecracker personality," Ruhl said. "It's rare to find someone who is both detail-oriented and go-with-the-flow. [Dymerski] has the perfect combination of both; I'd be lost without her."
"​​While some may be too intimidated by attorney teams or high-profile clients, Melissa speaks her mind," said Vendegnia. "This insight is invaluable."
"A deadline or the volume of a new project can overwhelm me, but [Dymerski] just brings the team together and keeps us all calm," Hunter said. "I often use the 'beer test' to see how well I'll work with [someone], but the moment I started working with Melissa, I knew I'd want to have a beer with her."
"On a daily basis, she works quietly behind the scenes to keep things running smoothly," said Vendegnia. "While most paralegals — or any professionals — can occasionally work at a high level, it's incredibly rare to have someone do it consistently."
But Dymerski never seems phased by a challenge. When talking about her successes, she often references the support of the entire team at Moye White, from leadership to IT, and their flexibility during the transition to remote work and now, as the firm has returned to the office.