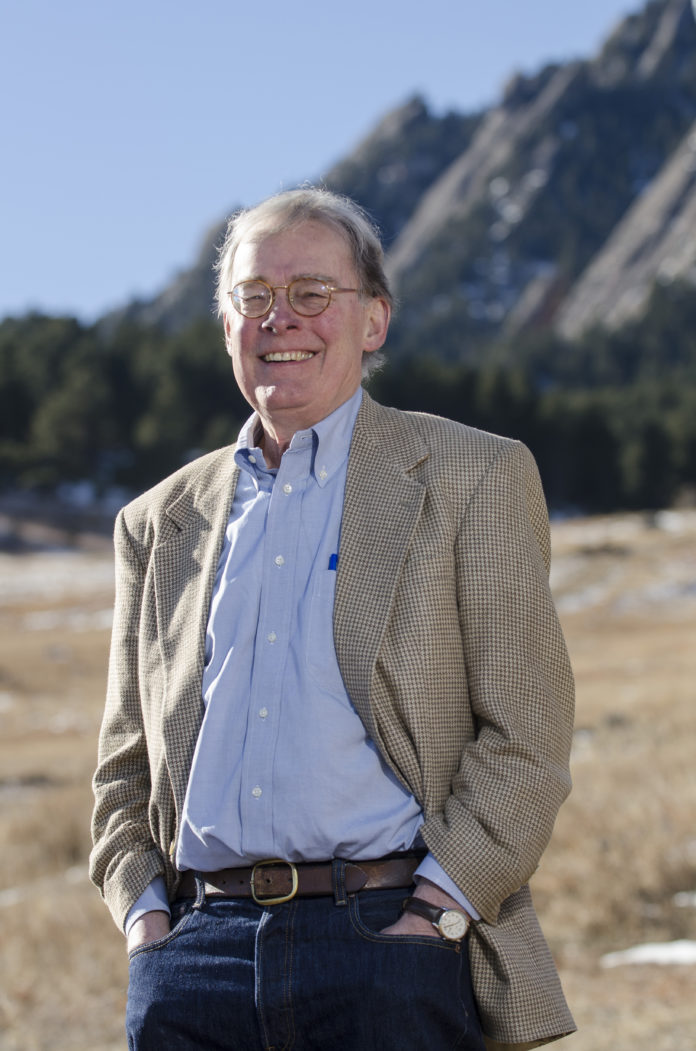 Part 3: Legacy, Family and Reflections
The Bears Ears National Monument project was Charles Wilkinson's "last, big all-out effort," but he is working on another book. His latest will examine conflicts over wild salmon fishing in Washington state that endured for decades, which led to the groundbreaking Boldt decision. Wilkinson regards that ruling, named for the federal judge who issued it, as "one of the greatest decisions by an American court, period." 
"When [Judge George Boldt] signed that decision, the tribes were taking 2% to 5% of the salmon, and the commercial fishermen were taking a little over 90% and then forage fishing were taking the rest," Wilkinson explained. "The salmon was a big part of the economy and 50% got shipped." "That means that [he was] rearranging an economy," Wilkinson continued. "A judge might order somebody to pay a whole lot of damages, but judges don't go into court and rearrange economies. Well, he did."
Through it all, Wilkinson maintains the passion that began on that fall day at NARF nearly 50 years ago. "I just have to say that I love Indian people and their land and their history," Wilkinson said. "And I love tribal sovereignty because it has shown the staying power of native peoples and being able to have self-government and their land with their own values. I love that legal and historical and social notion of tribal sovereignty."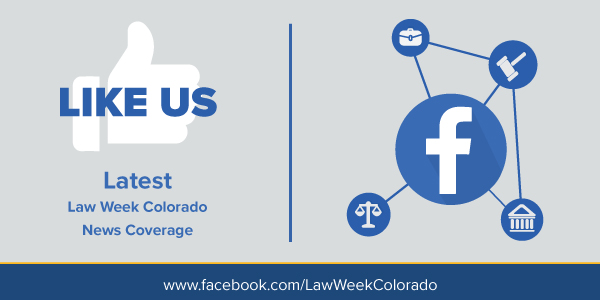 Those who work with Wilkinson and who have learned from him are not shy about their belief that he is an inspiration. "Along with being a giant in the field of natural resources law, Charles has an incredibly generous spirit," said Reed Benson, a professor at the University of New Mexico School of Law. "He has helped so many people in their careers, including me." 
One reason for that, according to William Boyd, the Michael J. Klein Chair in Law and co-director of the Emmett Institute on Climate Change and the Environment at UCLA School of Law, is Wilkinson's towering impact on the law. "You can really say that he really defined the field of Indian law and public lands and natural resources law, which for obvious reasons is heavily focused on the American West," Boyd said. "In many ways he was the one who was pioneering the development of these rich fields in the legal academy." 
But Wilkinson also brings "authenticity" to his work, according to Boyd, and that can't help but catch students' interest. "First and foremost Charles is real about his passion for and connection to the West as a landscape and its people, its distinctiveness," said Monte Mills, a professor and co-director of the Margery Hunter Brown Indian Law Clinic at the Alexander Blewett III School of Law at the University of Montana. "You get that. You understand from the first minute that he is authentic and genuine in his love for all of those things."
Rebecca Tsosie, a Regents Professor and the co-chair of the Indigenous Peoples Law and Policy Program at the University of Arizona's James E. Rogers College of Law, said Wilkinson went out of his way to welcome Sarah Krakoff, a University of Colorado Law School faculty member now serving as a deputy solicitor at the Department of Interior, to CU Law, even encouraging her to take on some of the classes that he taught for so long. "He was so willing," Tsosie said. "There was a kind of an ethic in the profession, when I went into academia, where most of the senior people were male and most of them were not happy to have you teach their class. He would sit with you and laugh. He was just amazing to us. There's no way to not like him. I have profound gratitude and respect for him."
Now in semi-retirement as an emeritus professor, Wilkinson continues to marvel at his life's greatest joy: his family. Married to his wife Ann, also a lawyer who practiced in Oregon and in Boulder before stepping away to raise the couple's four sons, for 43 years as of Aug. 20, Wilkinson can hardly contain his joy when speaking of those he holds close. "It's been the most rewarding thing in my life," he said. 
He is as devoted to the spouses of his sons Seth, David, Ben and Philip as he is to them. "Boys don't grow up thinking 'I wonder what I'm going to think of the people my sons marry,' but I'll tell you, they used to be daughters in law," Wilkinson said, referring to his son's spouses, Samantha Funk, a former Dorsey & Whitney and Davis Wright Tremaine associate, and Zahraa Velji Wilkinson, a lawyer at the Seattle City Attorney's office. "They're daughters now. I love them."
A grandfather of two boys and two girls, Wilkinson remains intensely curious. His son Seth, an environmental crimes prosecutor for the U.S. Attorney's office in Seattle, said his dad is as enthusiastic about learning as ever. "He can't ever satisfy himself with enough questions," Seth Wilkinson said, describing conversations between his wife and his father about the experiences of women in the law.
Wilkinson said he also stays in close touch with his two younger siblings – brother Bob and sister Martha.
Wilkinson's love for the outdoors is a powerful memory for his kids. Seth remembers his dad's delight when he could get to a remote stream and seek trout. "My enduring memories of him are fly-fishing trips," Seth Wilkinson said. "He just always loved to get out there. It would just be pure glee for him to be out there on some tiny stream up in the Rocky Mountains." 
Nowadays, Wilkinson's less likely to go fishing. "When you're dragging 80 years around, you're not as nimble as you used to be," he said. His son David Wilkinson said that, notwithstanding his dad's age, he joined two of his sons on a recent national park fly-fishing trip.
Hiking is an equally consistent feature of Wilkinson's life. David Wilkinson, a University of Michigan law school graduate who now operates his own business, remembers numerous trips to Utah's Canyon Country, including in April of this year. David said his dad always enjoyed wandering Boulder's Sanitas Valley. 
The family's expeditions, including to Maui, almost always featured visits with locals, David Wilkinson said. "We would go somewhere to go backpacking or to have a family trip and often we would end up in a local high school gymnasium in Indian country, meeting with people," he said. "[My dad] always thought it was extremely important, and still does, to go somewhere and meet with people in person." "I have memories [from] all over the West, whether it was in Washington, or Utah, or Colorado or Hawai'i, of meeting with people that he worked with and the warm receptions that we got," David Wilkinson continued.
The longtime law professor continues to share the obvious care for others that has also helped to produce consistent devotion from his students. "One thing about him is he loves kids and he loves dogs," Seth Wilkinson said. "He's one of those people that takes joy in younger people and [in] different perspectives." The Evergreen State lawyer said his dad even "loves having deep conversations and trying to get the views of a 6-year-old and an 8-year-old," referring to his own children. 
"He just has a way of getting on their level," David Wilkinson said, telling a story about his dad's experience telling "Mountain Man stories" to his four-year old daughter during last year's pandemic lock-down. "He made a huge map of the American West," David Wilkinson said. "We told him it should go [for] a half hour." Instead, Wilkinson entertained his granddaughter for an hour or more on each occasion. "She was so enthralled with it. My daughter was four and she just absolutely loved it."
As for canines, David Wilkinson said his dad's devotion is deep. "He said dogs should have the right to vote," son David Wilkinson said. "That's how strongly he loves dogs." One of Wilkinson's favorite local places to hike is in north Boulder, where dogs can wander leash-free. 
Wilkinson still enjoys writing. "I love writing," Wilkinson continued. "I'm happy when I'm writing." "He has incredible energy and passion," Boyd said. "His life's work on the land and people of the American West is always incomplete for him. There's always more to say and more to do." That continued dedication to introducing Americans to the wonders of the West adds to a towering bequest the scholar has left. "Charles Wilkinson is a giant in the legal profession and a public intellectual who has made a tremendous impact," Phil Weiser, Colorado's Attorney General and a former CU Law colleague, said. 
Editor's Note: Law Week Colorado journalist Hank Lacey, a former practicing attorney, studied under John Leshy, and was his research assistant, while a student at Arizona State University's Sandra Day O'Connor College of Law. He has known, and been a personal friend of, Reed Benson since 1993. Lacey became acquainted with Charles Wilkinson at a 1992 book signing.