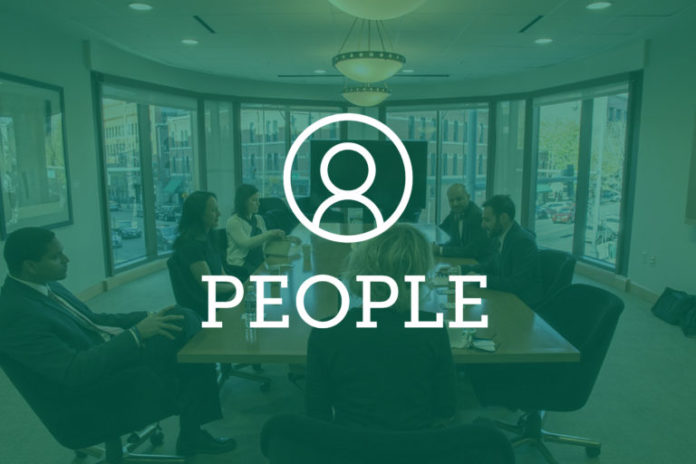 Have an announcement for Law Week Colorado's people section? Let us know. 
Law Firm Updates
National firm Spencer Fane LLP announced on May 3 that Tadd Wilson joined its Denver office as a partner in the firm's intellectual property practice group. The University of Denver Sturm College of Law graduate helps companies develop business-focused legal strategies to promote growth, market share and profitability. Specifically, Wilson works with businesses of all sizes on disruptive technologies. He also holds an MBA from Colorado State University, an engineering degree from Clarkson University and served as an officer and satellite engineer with the U.S. Air Force. 
The Center for Legal Inclusiveness announced that CEO Sara Scott will resign at the end of May. Scott has been with the Colorado non-profit since 2020 where she's helped CLI pursue its mission of advancing diversity in the legal industry. CLI is searching for its next executive director to replace Scott. "I have loved my time at CLI, enjoyed being part of this community and thank all of you for the opportunity to let me serve," wrote Scott to CLI's community members. "CLI will remain the strong organization that it is and will continue to be a leader in the legal community." 
On May 4, national firm Fox Rothschild LLP announced three of its Denver-based attorneys – Joseph Bochenek, Risa Borowick Brown and Jessica Tsuda – were elevated to partner. Bochenek works in the corporate department where he represents clients in a range of industries on corporate matters. Borowick Brown works in the litigation department, representing construction and real estate sector clients in a broad range of commercial litigation in state and federal trial courts, in arbitral forums and on appeal. Tsuda works in the labor and employment department, providing advice on a wide range of employment and human resources matters. 
On May 5, regional firm Holland & Hart LLP announced Alex White joined its commercial litigation practice in Denver as an associate. White, a University of Colorado Law School graduate, counsels clients in the midst of business disputes, advocating for client interests in court as well. White brings business experience as in-house counsel to his practice. 
The Judiciary 
On May 2, the Colorado Judicial Branch announced three upcoming vacancies in the Second Judicial District in Denver. The openings are created by the upcoming retirements of Chief Judge Michael Martinez, effective Sept. 1, Judge Michael Vallejos, effective July 30, and  Judge Edward Bronfin, effective Jan. 10, 2023. Applications are due by May 20 for consideration. 
Gov. Jared Polis on May 3 appointed John Stenger to the Rio Grande County Court in the 12th Judicial District. Stenger, a University of Colorado School of Law graduate, will replace Judge Barbara Zollars on June 1. He is a solo practitioner at John Stenger LLC and since 2019 has handled family law matters including as a guardian ad litem in dependency and neglect and juvenile delinquency cases, as respondent parent counsel and as a 12th Judicial District Court family court facilitator. 
The 11th Judicial District announced two upcoming vacancies for district judgeships covering Chaffee, Custer, Fremont and Park counties. The openings will be created by the July 23 resignation of Judge Ramsey Lama and the Nov. 9 retirement of Judge Stephen Groome. Applications are due by May 27 for consideration. 
Kudos
Colorado-founded firm Moye White LLP announced on May 2 that it was recognized with Mansfield Certification status for 2020-2022 for mid-sized law firms. Mansfield Certifications recognize law firms for efforts, commitments and results to increase diversity in the legal field. Moye White was one of 26 firms to join the inaugural mid-size firm certification process staring in September 2020. 
On May 4, Brownstein Hyatt Farber Schreck announced shareholder Joshua Weiss was appointed to the Denver Bar Association's Board of Trustees for a one year term. Weiss has been active in the DBA for several years and now will help the board manage, govern and oversee the bar association.