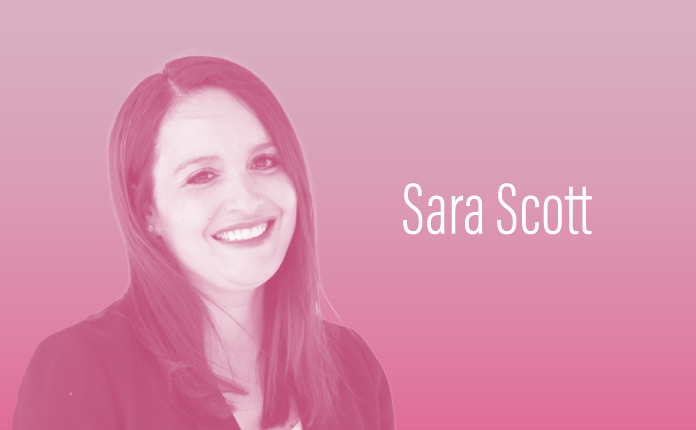 When Sara Scott is asked about her top accomplishments of the past year, the first thing that comes to mind is landing the CEO role at the Center for Legal Inclusiveness. "And I say that because I love this job," she said.
Scott has been busy since May 2020, when she took the lead at the Denver non-profit devoted to advancing diversity, equity and inclusion in the legal profession. She is in charge of all of CLI's programming, and one of her main tasks has been coming up with events to bring "relevant, actionable content" to CLI's members and the legal community.
Following the murder of George Floyd, CLI held a virtual town hall, which was attended by 500 people, and featured a discussion about racism, white privilege, the role of allies and police brutality. Last month, the organization presented a follow-up discussion to mark the anniversary of Floyd's death and reflect on the Black Lives Matter movement.
CLI's 2020 programming also included events on COVID-19 and working from home, LGBTQ-inclusive workplaces, bystander intervention and the rise of hate crimes during the pandemic.
"I really loved how we jumped into action right away," Scott said. "I thought that I was going to spend my first 100 days going on a listening tour. And within my first 30 days, I was doing my first program and haven't stopped since."
In addition to the events, Scott has trained more than 1,400 legal professionals on equity, diversity and inclusion in the past year. "Just thinking about the ripple effect of that is something that I'm incredibly, incredibly proud of," she said. Trainees have included bar association leaders, Big Law partners, employees of small non-profits and legal administrators. The purpose of the training sessions, Scott said, is to give organizations the skills and tools they need to "take their EDI efforts further."
Scott has been pleasantly surprised at the response she has gotten on training related to white privilege. She said she was initially nervous about how the white men in the room would react, but she found they were relieved to learn that white privilege is "institutional and not individual" and that they were receptive to her call to jump into action as an ally.
Scott is also proud of the role she played in the Colorado Supreme Court's decision to require EDI training for attorneys. Her efforts included drafting a statewide survey asking attorneys their thoughts about the requirement and testifying before the Supreme Court about the importance of the rule change. "My favorite part was really giving that testimony in front of the court about what EDI training actually is," she said.
Prior to joining CLI, Scott practiced family law in Denver and, before that, in Washington D.C. She attended George Washington University Law School and lived in the nation's Capital for 15 years. She hadn't planned to move back to her native Denver because, she said, "you can't breathe and there's not enough Black people." But when her father was diagnosed with a terminal illness, she returned.
The move allowed her and her young son to spend time with her mother, brother and other family members. It also positioned her to take the job at CLI. "When this opportunity came up, I said, 'That's my job. I have to get this job. This is a way for all of my skills to come together,'" Scott said.
As the daughter of a Black father and a white mother, "issues such as equity, diversity and inclusivity have been part of my life since day one," Scott said. Her parents met at Oklahoma State University and used to date secretly, she said, so that her dad wouldn't be lynched. "If my grandparents didn't have an openness towards inclusivity, then I don't know what my experience would have been like," Scott said.
Scott graduated from Stanford University with a degree in comparative studies in race and ethnicity, which was a new major at the time. During her college years, she spent some time at Stanford's campus in Washington, D.C. "It was at that time where I really knew that I needed to step up, that I actually had an obligation to my community as a Black person to be part of the struggle," she said.
She thought the best way to do that was to go to law school. Her first job after law school was at the Children's Law Center, where for five years she represented children in the abuse and neglect system before starting a family law firm with a friend.
"I just want to send the message to new lawyers, and to law students, that there's so many other paths than Big Law," Scott said. "I know Big Law is a path, and I know that people are worried about their student loans. But there's so many ways to serve." 
Like all of us, she is looking forward to a return to normalcy as the pandemic wanes. That includes a return to in-person events at CLI. She said she wants the non-profit to be a resource for any legal organization that wants to step up its EDI efforts.
"But I do not want things to go back to normal as it relates to everything that we saw in 2020, the systemic racism that we finally recognized, and the racial reckoning that we're working through right now," she said.
Scott said she likes to remind people that while this "racial reckoning" is exciting, it has come at a high cost.  "Think about all of the unarmed Black men and women who were killed over centuries," she said. "We have to think about the fact that there has been a lot of blood, sweat, and tears and anguish that have gone into getting to where we are today."