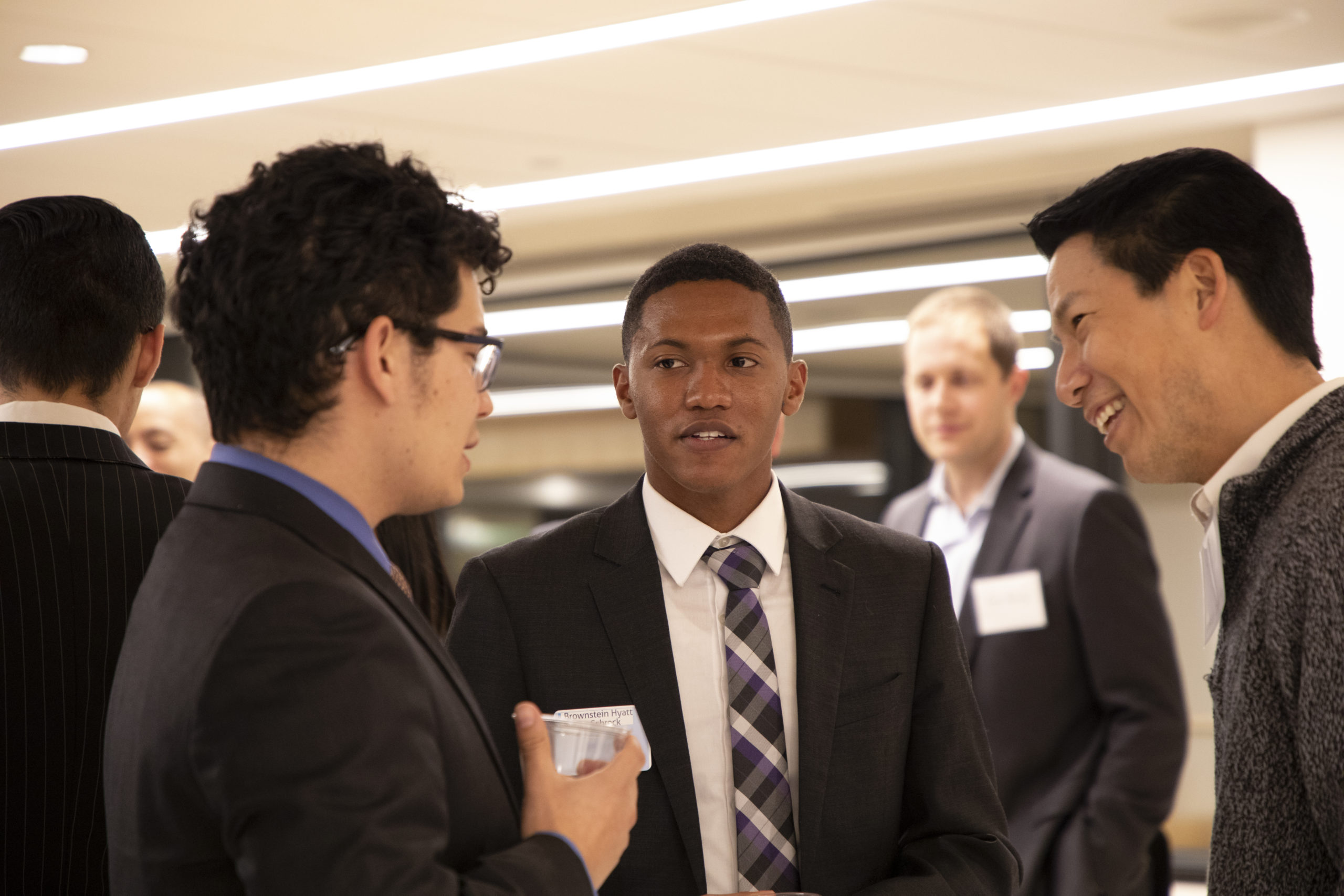 After a long day of panel interviews for summer positions, first-year law students had the chance to socialize and network with employers taking part in the Colorado Pledge to Diversity at the program's kickoff reception on Jan. 25.
This year, 67 students are competing for 47 summer positions total with 45 employers, which run the gamut from law firms to in-house legal departments to nonprofits. It's a significant jump from two years ago, when participating companies hired for 26 positions. DaVita, Dorsey & Whitney, Wheeler Trigg O'Donnell and DISH Network are among companies new to the Pledge to Diversity this year.
CiCi Cheng, an associate at Wheeler Trigg O'Donnell who's a co-president of the initiative, said it's significant for her firm to participate in the Pledge to Diversity because WTO doesn't otherwise have a summer associate program. Typically the firm hires attorneys who have clerkship or prior litigation experience.
The law students participating said they wanted to join the program after seeing how homogenous the legal profession tends to be. CU Law student Emma Hancock said she wants to bring a "feminist voice to criminal defense." But she and several other students said they're open-minded about different career paths, and they saw the value in the opportunity to network and interview even if they ultimately didn't land a position with one of the companies. CU student Joanna Roob said the companies' commitment to increasing representation in their ranks counts for a lot. "It's the thought that counts," she said. 
—  Julia Cardi