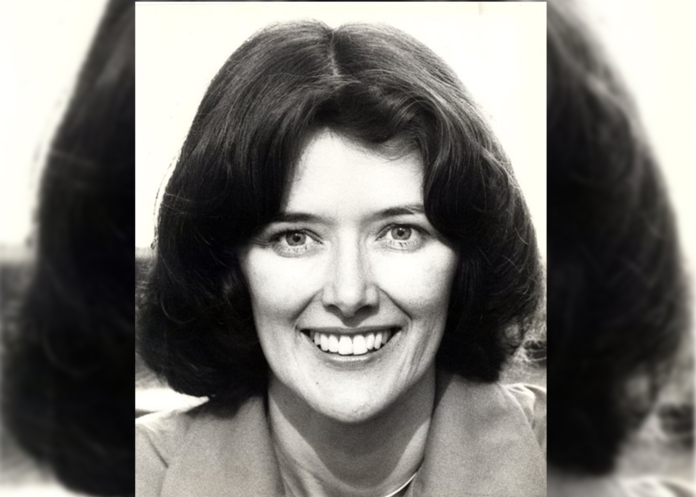 Pat Schroeder, Colorado's first woman to serve in Congress and legislative trailblazer, died March 13 due to complications from a stroke, according to the New York Times. Schroeder passed legislation advancing women's rights and was known for her sharp wit. 
"Pat Schroeder was a pioneer for women's rights. She was a trailblazer, a role model, a mentor and a friend," Rep. Diana DeGette, who served as Schroeder's successor representing Colorado's 1st Congressional District, wrote in a statement following her death. "She dedicated her life to serving her community, and to championing the well-being of women and families throughout this country."
Schroeder is survived by her husband, along with their daughter, Jamie and son, Scott; Schroeder's brother, Mike Scott; and four grandchildren. 
According to the U.S. House of Representatives website, Schroeder was born in Portland, Oregon on July 30, 1940, and was the daughter of an insurance salesman and a public school teacher. 
She graduated from the University of Minnesota in 1961, studying philosophy, history and political science, and in 1964 graduated with her J.D. from Harvard Law School. She earned her pilot's license and operated a flying service to pay for college. After marrying her law school classmate, James Schroeder, they moved to Colorado and had two kids. 
Schroeder first ran for office in 1972 after encouragement from her husband, according to a 2015 oral history interview with the U.S. Office of the Historian. 
"The biggest shock of 1972 was election night when I won, and my favorite visual that night was my poor husband, at two in the morning, saying, 'I'm going down to the election commission because I really can't believe this is right. What have we done to ourselves?' And there you go, the rest is history," Schroeder said in the interview. 
Schroeder would go on to serve in Congress for 24 years and earned a unique spot as the first woman on the Armed Services Committee. When first elected, Schroeder was one of only 14 women in the House of Representatives. 
Schroeder also had a legacy of women's advocacy in Congress.  
Schroeder was a strong advocate for the Equal Rights Amendment and in 1977 became a founding member of the Congressional Women's Caucus, which she co-chaired for 10 years. 
Politicians, activists and journalists across the country shared their condolences after Schroeder's death, including President Joe Biden. 
Biden, in a March 14 statement, said Schroeder was a "pioneer" and noted her prominent accomplishments including helping pass the 1978 Pregnancy Discrimination Act, the Family and Medical Leave Act of 1993, opening military jobs and expanding access to women's healthcare.  
"On issue after issue, Pat stood up for basic fairness, sensible policy, and women's equal humanity. The result was a legislative record that changed millions of women's lives — and men's lives — for the better," Biden wrote in the statement. "I saw firsthand Pat's moral compass, legal mind, and political savvy when we worked together on the Violence Against Women Act. She was the primary sponsor in the House; I led the charge in the Senate. Together, we got it done. With Pat as my partner, I never doubted that we would." 
Gov. Jared Polis, in a statement following Schroeder's death, said she was a "one-of-a-kind leader and barrier breaker." 
"I have known Pat since my childhood, and she was a dear friend to our family. Her frequent emails always brought a smile to my face and she was so proud of the work we are doing here in Colorado," Polis said in a statement. "She was known and loved for her incredible sharp wit including such lasting contributions as coining the phrase 'Teflon President' regarding then-President Ronald Reagan, 'Nobody ever says to men, how can you be a Congressman and a father,' 'You measure a government by how few people need help,' and 'I have a brain and a uterus and I use both' among many others. Her wit, her passion, her love for country will be missed not only by those who knew her, but by our whole state and the entire nation. Farewell Pat, and thank you for being uniquely yourself."
After her time serving in Congress, Schroeder taught briefly at Princeton before she was appointed president and CEO of the Association of American Publishers in 1997. 
Members of Congress held a moment of silence for Schroeder on March 22, led by DeGette. 
"What made Pat so unique though, wasn't just the brilliance that she had, or her passion for public service — it was her razor-sharp wit. Pat could trade barbs with anybody at a moment's notice on any subject," DeGette noted. She could disarm her most harsh critics with humor and grace and she had an unrivaled ability to light up almost any room she walked into. We can all agree there will never be another Pat Schroeder." 
 DeGette said Schroeder had been in office since she was in high school, and that she never voted for anybody for Congress except Schroeder and herself. In her statement following Schroeder's death, DeGette said she "inspired a generation of young women, like me, to dream high." 
"She's a giant whose shoulders we all stand on today," DeGette said on March 22,  "and she will be missed by everybody here, by everybody in the 1st Congressional District of Colorado and by millions of people whose lives have been made better because of the legacy of Pat Schroeder."