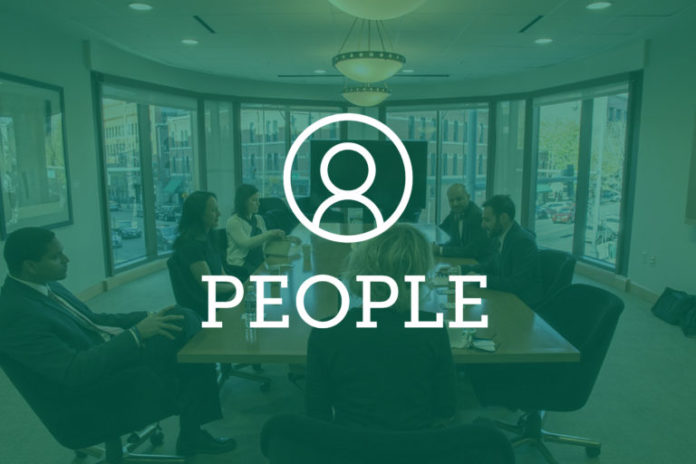 Have an announcement for Law Week Colorado's people section? Let us know.  
Law Firm Updates
Ireland Stapleton Pryor & Pascoe, PC announced the 2023 members of its equity, diversity and inclusiveness committee March 28. The EDI committee will be led by attorneys Sarah Benedict and Lidiana Rios and office services coordinator Sarah Hoffman. The committee includes Sarah Abbott, Harshy Badhesha, Barb Gregory, K.C. Groves, Logan Groves, Malia Heyd, Russell Kemp, Tanya Mundy, Paige Pashea, Zach Price, Lauren Senior and managing director Erica Tarpey. The EDI committee's mission is to create a working environment that supports diversity, equity and inclusion of all employees, attracts and retains diverse lawyers and educates the organization to advance equity. 
Katja Edelman, a corporate associate, joined Holland & Hart in its Denver office, the firm announced March 29. Edelman advises on regulatory and corporate governance matters and negotiates and structures commercial contracts and helps early-stage companies create solutions to business and legal challenges. She earned her J.D. from the University of Colorado Law School.
National law firm Kutak Rock announced March 30 that Paul Prendergast, an intellectual property attorney, joined the firm's intellectual property practice group in the Denver office. Prendergast focuses his practice on intellectual property assets, specifically related to patent prosecution, due diligence and clearance. He has a degree in biochemistry and molecular biology, a Ph.D. in experimental pathology and graduated in the Order of St. Ives from the University of Denver Sturm College of Law.
The Judiciary 
The Colorado Judicial Department announced March 24 a vacancy in the district judge for the 17th Judicial District serving Adams and Broomfield counties, created by the July 1 retirement of Judge Robert Kiesnowski Jr. The 17th Judicial District Nominating Commission will meet at the Adams County Justice Center on May 30 to interview and select nominees. To be eligible, the applicant must be a qualified elector of the 17th Judicial District and must have been admitted to practice law in Colorado for five years. 
Gov. Jared Polis appointed John Scott to the Lake County Court in the 5th Judicial District, filling a vacancy created by Judge Jonathan Shamis' appointment to the 5th Judicial District Court. Scott has been a solo practitioner since 2003, and his practice focuses on criminal defense. He formerly served as an attorney with Rothgerber, Johnson & Lyons LLP, counsel for the U.S. Government military trial courts and inspector at Buckley Air Force Base. 
Polis appointed Magistrate Judge Michelle Chostner to the 10th Judicial District Court filling a vacancy created by the April 29 retirement of Judge Deborah Eyler. Chostner is a magistrate for the 10th Judicial District, where her docket consists of truancy, traffic violations, small claims and probate matters. She previously served as senior deputy district attorney for the 10th Judicial District and associate attorney at Kendra M. Oyen, LLC. 
Movers and Shakers
Ireland Stapleton announced March 24 it relocated its Denver headquarters to 1660 Lincoln Street, Suite 3000 in Denver, taking over the top floor of the 30-story, newly renovated building on the corner of 17th and Lincoln Streets, in Denver's Uptown neighborhood. The space was remodeled to suit modern work styles and needs and to encourage and maintain a workforce that works in the office and remotely.  
CORRECTION NOTE: This article was updated April 4 with the correct spelling of Holland & Hart's firm name. Law Week regrets the error.