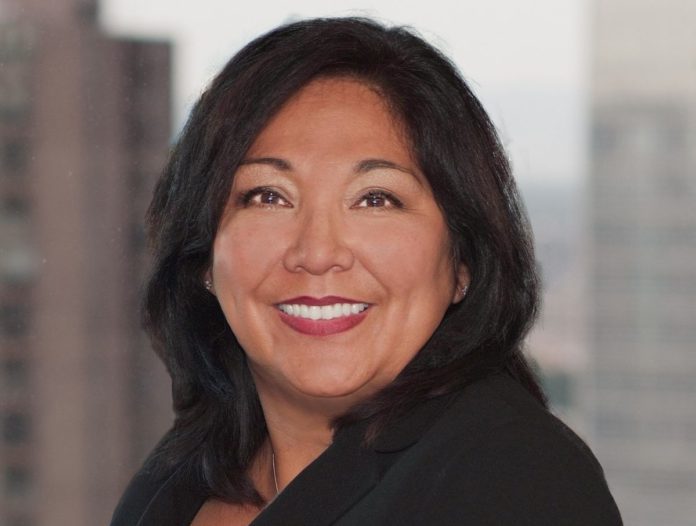 Regina Rodriguez appeared before the U.S. Senate Judiciary Committee yesterday for her first hearing regarding her nomination for a federal judge seat.
Rodriguez and Julien Xavier Neals and Judge Zahid Quraishi both nominees for the U.S. District Court for the District of New Jersey, answered questions from Sens. Dick Durbin and Cory Booker. Also before the committee that day were Judge Ketanji Brown Jackson, nominated for the D.C. Circuit, and Candace Jackson-Akiwumi, nominated for the U.S. 7th Circuit. Durbin noted that all of the potential federal judges who appeared before the committee that day are attorneys of color and received highly qualified ratings from the American Bar Association. Also, as noted by Ranking Member Chuck Grassley, the hearing was the first opportunity for the committee to hear from any of President Joe Biden's judicial nominees.
Rodriguez, in response to a question from Durbin, the committee chair, regarding the importance of the temperament of a judge, echoed sentiments from circuit judge nominees from the day's first panel. "I too share the belief that the temperament of the judge is very important. It certainly has shaped my experience in the many courtrooms I've been in," she said. "But, even more importantly, it has shaped the experiences of the people who appear before those judges seeking justice. … It is critical that the judge listen intently and provide every person who appears before him or her with a fair opportunity to be heard."
In response to a question from Durbin about her journey thus far in her legal career, Rodriguez told the story of how, as a 17-year-old, she got her start by going door to door to lawyers' offices around Macomb, Illinois, asking for a job. She wanted to become a lawyer but didn't know what was involved, she said. After several attorneys told her she had to complete at least one year of law school, one lawyer finally gave her a summer job serving subpoenas and helping build a brief bank.
Rodriguez also discussed her mother and grandmother's internment during World War II. "My family never really talked about the internment and the hardships they endured, which were many," she said, in response to a question from Booker. "What they talked about were the friends they made, the people they knew and the opportunities that now this country has given."
Rodriguez concluded by also acknowledging the impact of her father, who grew up in a boxcar on the south side of Chicago without running water or electricity. "My parents made their way to school, and that's what's given them their start and given me my start," she said, "and it is now my opportunity to once again return to public service and give back."
Colorado's U.S. senators, Michael Bennet and John Hickenlooper, recommended Rodriguez for the judicial seat in February. Bennet told the committee members they "received a flood of letters on her behalf, all of them testified to her character, hard work and commitment to justice, fairness and the rule of law." Among those letters were recommendations from the Colorado Lawyers Committee and the Sam Cary Bar Association.