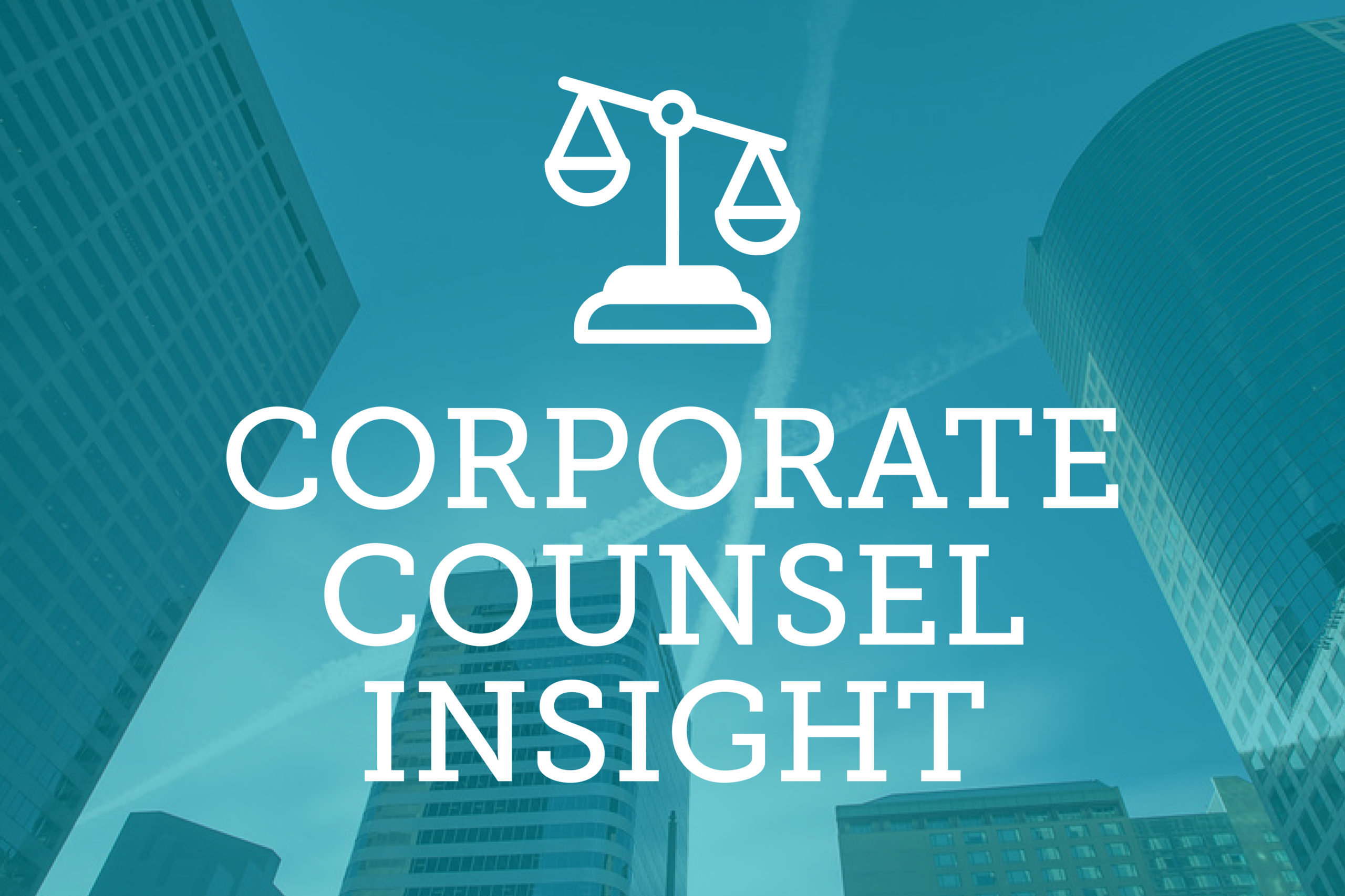 The 6th Circuit on March 7 ruled that discrimination against transgender employees is a violation of Title VII of the Civil Rights Act. Colorado's own antidiscrimination statute protects transgender employees from discrimination. But for companies with employees in other states, the federal appeals landscape continues its shift of extending Title VII protections to LGBT workers.
In recent years, federal courts have been revisiting whether Title VII protects lesbian, gay, bisexual or transgender workers, mainly under the statute's "sex-based" discrimination category. Part of that is driven by the Equal Employment Opportunity Commission's push to file Title VII claims for discrimination based on sexual orientation and gender identity.
As some of the cases have risen to the federal circuit courts of appeals, appellate panels so far are largely siding with the EEOC's broader interpretation of Title VII. In the most recent decision of this kind, Stephens v. R.G. & G.R. Harris Funeral Homes, Inc., the 6th Circuit held, "it is analytically impossible to fire an employee based on that employee's status as a transgender person without being motivated, at least in part, by the employee's sex." The 6th Circuit covers Kentucky, Michigan, Ohio and Tennessee.
Aimee Stephens was born biologically male and presented as a man when R.G. & G.R. Harris Funeral Homes, a private company in Michigan, hired her as a funeral director. Shortly after she told the owner that she planned to transition to a woman, the owner fired her. She then filed a charge with the EEOC.
The employer argued that requiring him to allow Stephens to stay on as a funeral director at the company, where she would dress and represent herself as a woman, would "constitute an unjustified substantial burden" on the owner's religious beliefs under the Religious Freedom Restoration Act.
The district court granted a summary judgment order in the funeral home's favor, but the 6th Circuit reversed. The appeals court said that the funeral home owner's grievance — allowing the plaintiff to dress as a woman for a reason that doesn't comport with his religious beliefs — doesn't rise to the level of an RFRA "substantial burden."
Even if it did pose a substantial burden, the court also held, the funeral home owner's religious beliefs don't supersede the government's compelling interest, which in this case is the EEOC's interest in eliminating workplace discrimination, and requiring the employer to allow the employee to dress and represent as a woman was the "least restrictive means" for satisfying that compelling interest.
The 6th Circuit is the latest federal appeals court to extend Title VII protections to LGBT employees. An en banc majority in the 2nd Circuit held last month in Zarda v. Altitude Express that sex-based discrimination under Title VII extends to sexual orientation-based discrimination. That built upon the 7th Circuit's April decision in Hively v. Ivy Tech Community College, which held that sexual orientation is a Title VII-protected class.
But the 11th Circuit, in Evans v. Georgia Regional Hospital last March, disagreed in its panel-majority decision in which it held that Title VII provides no cause for action for sexual orientation discrimination. In December, the U.S. Supreme Court declined to review that case.
The 6th Circuit distinguished itself from the 7th Circuit's Hively decision by saying that court held that Title VII protects sexual orientation — a different issue altogether. In the Stephens case, the court said Stephens "quite obviously" wouldn't have been fired if she were a biologically born woman seeking to comply with the women's dress code.
In Colorado, the prohibitions of workplace discrimination against transgender workers are clear-cut for employers under the Colorado Antidiscrimination Act. 
In February 2017, the Colorado Department of Regulatory Agencies and the Colorado Civil Rights Division issued an "advisory reminder" that CADA's protected classes include transgender people. It explicitly mentioned restroom access as well as employment.
"In Colorado, access to restrooms and other gender-segregated facilities in places of public accommodation and places of employment is a right protected by Colorado law," said Joe Neguse, executive director of DORA, in a press release.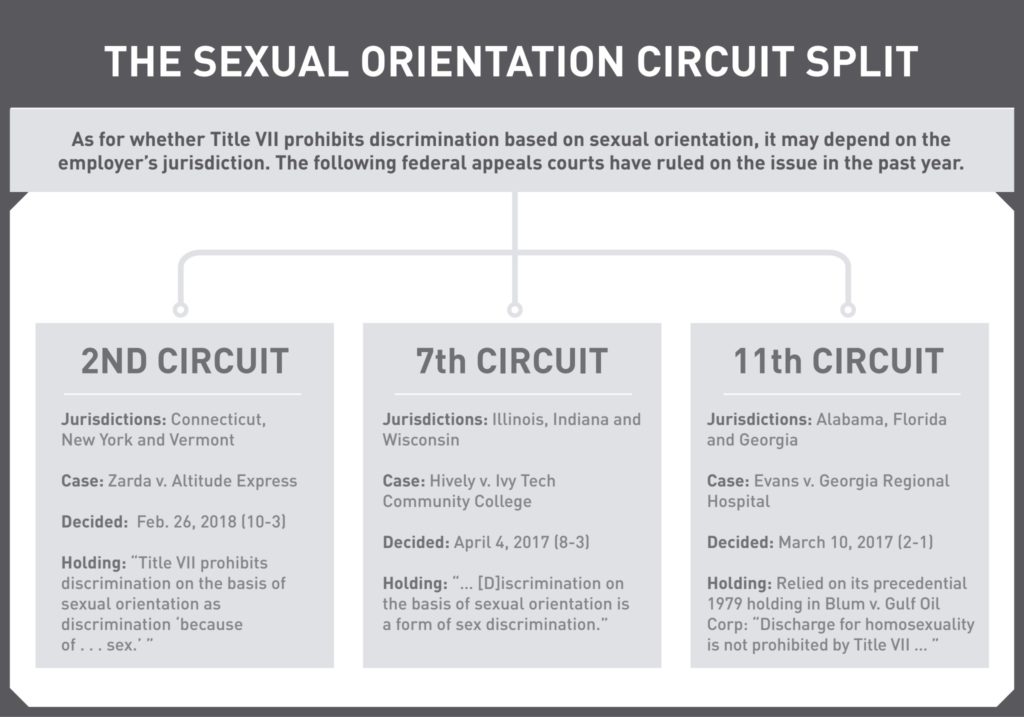 Danielle Urban, a partner at employment and labor firm Fisher Phillips, said that in contrast to the funeral home in the Stephens case, more sophisticated employers wouldn't likely try to fire employees after they announce a change in gender presentation. But when it comes to managing transgender workers, "there are a few missteps you can potentially make," she said.
Sometimes the company can overstep boundaries in trying to create an inclusive workplace and make decisions for the transgender employee, Urban said. 
One example might be broadcasting the employee's transition announcement to coworkers without the employee's permission, which could violate his or her privacy.
But even if management is accommodating and respectful to the transgender employee, other staff might not be. 
"No matter how supportive the employer is, the coworkers can engage in bullying behavior," Urban said. If the employer doesn't crack down on bullying or harassing behavior, it can engender a hostile work environment for the transgender worker, potentially creating a legal liability for an employer.
Employers should engage the employee, similar to how they would in the interactive process for reasonable accommodation, on how they want certain issues handled, such as using restrooms according to their gender identity, Urban said. "Get the employee's buy-in on that."
—Doug Chartier