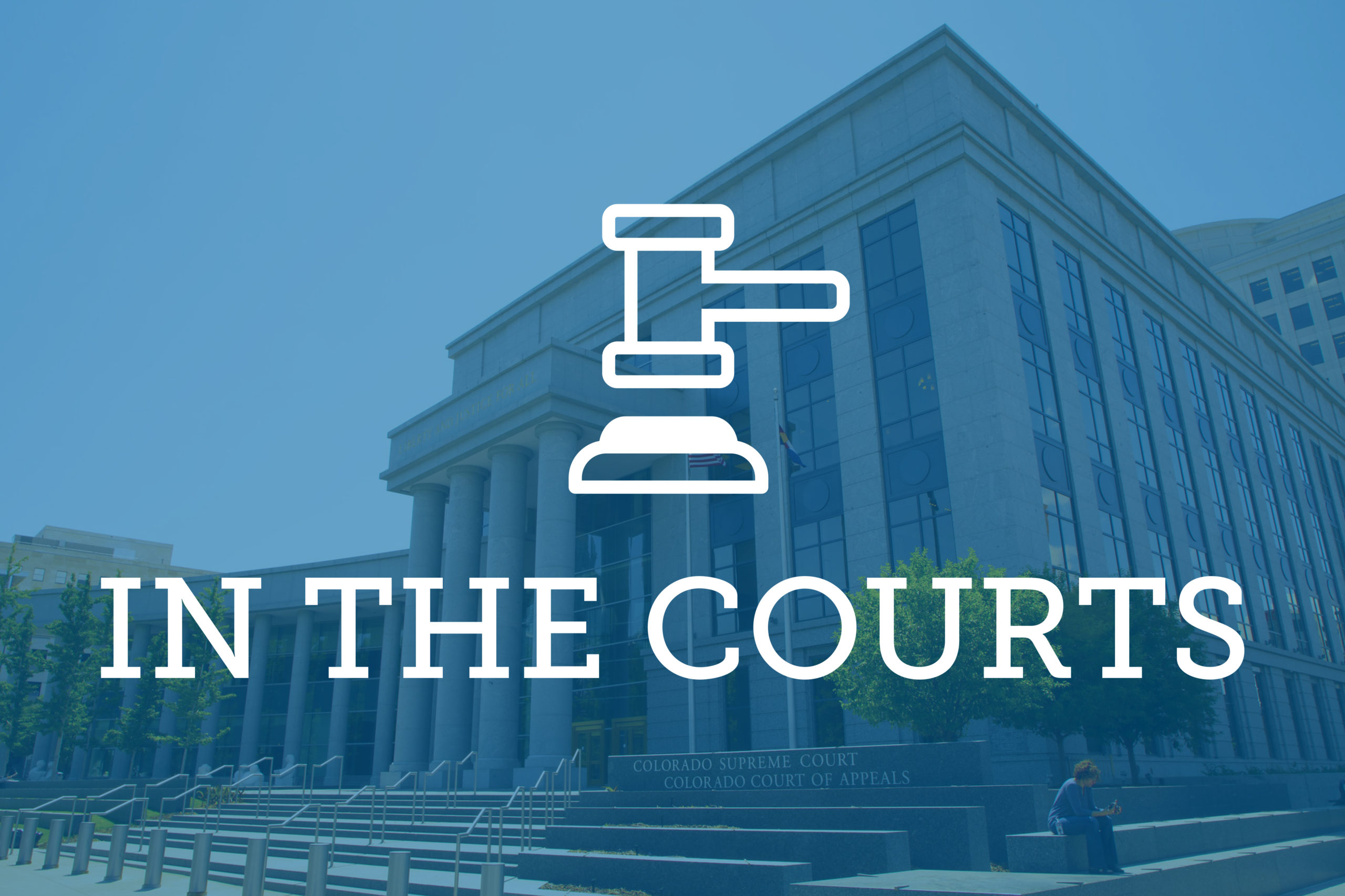 The Colorado Supreme Court on Nov. 18 ruled unanimously that people on probation may use medical marijuana unless prosecutors can show an exception applies.
In 2017, Alysha Walton pleaded guilty in El Paso County court to driving under the influence and requested permission to use medical marijuana while on probation. During sentencing, she provided her medical marijuana card as well as documentation to prove its authenticity. 
However, she did not bring a doctor to testify on her behalf, something the county judge required as a "standing policy," according to the Supreme Court's opinion. The judge sentenced Walton to one year of unsupervised probation and prohibited her from using medical marijuana as a condition of probation.
Walton appealed the condition, but a district court upheld the county court's decision, concluding it had not abused its discretion. By the time the Supreme Court heard the case, Walton had already completed her sentence, so the high court did not reverse the ruling but "disapproved" of the district court's judgment instead. 
"Were we to wait for another case like this one to find its way to us with a defendant still serving her sentence, we might wait in vain. DUI sentences are often shorter than the time necessary for appeal and certiorari review," the court said, explaining its decision to review the issue in the case, despite it being "arguably moot."
The Colorado Supreme Court concluded that the state's probation conditions statute "presumes that authorized medical marijuana use is permissible while a defendant is on probation," unless certain exceptions apply. Namely, a court may prohibit a defendant's medical marijuana use if doing so is "necessary and appropriate" to meet the goals of sentencing. 
The court went on to say that the burden is on the prosecutor to show why an exception should apply to a given defendant.  
SKIPPING THE
CONSTITUTION
QUESTION
One question the court avoided answering was whether prohibiting the use of medical marijuana violated Walton's rights under the Colorado Constitution. While the court originally granted cert to review that issue, the justices sidestepped the thorny question by focusing on the state's probation conditions statute instead.
In doing so, the justices avoided reaching a split decision like the one delivered in May in People v. McKnight, in which Chief Justice Nathan Coats delivered a "powerful dissent," according to Sherman & Howard member Chris Jackson. 
In that case, the state's high court held 4-3 that the sniff of a dog trained to detect marijuana constitutes a search under the state constitution, for which there must be probable cause, since the dog might detect lawful marijuana possession. Searching the defendant's car without probable cause was a violation of the defendant's rights under the state constitution, the court said.
"Apart from my objections to much of the majority's selective and at times revisionist promenade through the history of both federal and state search and seizure law," Coats wrote in his dissent in McKnight, "I object specifically to its radical reconstruction, in the wake of our recent marijuana initiative, of the state's own constitutional Bill of Rights." 
By resting its decision in Walton on its interpretation of the state's probation conditions statute, the court escaped the question of whether the state's constitution offers broader protections for lawful medical marijuana use.
"The court has found, in this case, narrow ground where it's unanimous. The interesting thing to watch is if the court takes another case where the constitutional question will come up," Jackson said. 
"The big open question I have is this whole thing about how much does the possession and use of medical marijuana get state constitution protection," he said.
PRESUMPTION, NOT
A PROMISE
While the court's narrow opinion doesn't address any constitutional quandaries, it does tell lower courts there is a presumption that people on probation may use medical marijuana and shifts the burden to prosecutors to prove when an exception applies.
"We appreciate that the Supreme Court has come down and given us the guidance that we need to really effectively prosecute these probation issues," said Martha McKinney, chief deputy district attorney for the 4th Judicial District, which includes El Paso County. She said she doesn't think shifting the burden to prosecutors will create more work for her office.
"I think what it does is it gives us guidance and helps us tailor our presentation to the court," McKinney said.
DUI defense attorney Jay Tiftickjian said he has seen a lot of variation in how different jurisdictions and judges handle requests to use medical marijuana while on probation, with some allowing it for defendants with a valid medical marijuana license, while others have required a doctor's testimony, which is often expensive and difficult to arrange. 
He said some judges have told clients they're allowed to use medical marijuana while on probation — as long as they don't drive. Others have asked defendants to stipulate that they won't use medical marijuana before imposing the sentence, which can lead defendants to fear they'll receive a harsher sentence if they do request it, he said.
"There are judges who it's very clear they are opposed to it. And they make it known," Tiftickjian said. 
According to McKinney, there is good reason for judges to exercise discretion on a case-by-case basis.
"My experience is that judges really do try to adapt—especially probation conditions—to an individual defendant if the goal is to rehabilitate them," McKinney said. "You want to make sure that you're weighing or putting on them obligations that would actually help achieve that. It's not always a one size fits all."
The ruling applies not just to DUI offenders but all people on probation, some of whom have been sentenced to years of supervision and whose convictions have nothing to do with drugs. Tiftickjian expects to get a lot of calls from people who have been barred from using medical marijuana during probation and want to challenge that condition in the wake of the court's decision. 
However, the statute doesn't guarantee medical marijuana for anyone, and prosecutors can argue an exception applies in cases where use would conflict with the goals of the sentence. A common example might be someone with multiple DUI offenses that include a conviction for driving while high, Tiftickjian said. "We're going to see more litigation over the right to use marijuana on probation," he said, adding he predicts the number of hearings to increase as prosecutors argue for exceptions in cases where judges might have created blanket allowances or barriers previously. 
— Jessica Folker