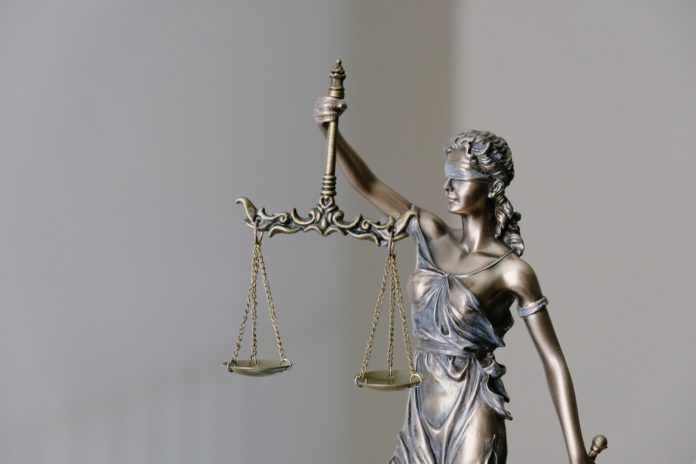 Then-Attorney General Charles Roach opened the court colloquy in 1927 with a series of comments to address pointed questions from the court about the official presence of martial law in Weld and Boulder counties. The "voluminous" petition in the case questioned whether law enforcement intervention leading to several deaths was legally justified under martial law or if another legal justification was present.
According to court records, the case came about after an armed clash broke out in Weld County, forcing local law enforcement to open fire on a group of agitators believed to be inciting an insurrection. Officers killed and wounded some of the group and detained others, but the court noted in its opinion that "the officers were fully justified, and the court commends their attitude in forcibly resisting a mob attempting to invade private property."
The court asked if Roach was attempting to justify law enforcement intervention on the grounds that the counties were under martial law or if stopping the perceived insurrection was the only justification being presented by the defense. 
"Yes, I think that the existence of the insurrection itself and the actual presence of troops to suppress it justifies this," Roach said. He went on to note that rulings in a similar case sided with the state. While the court didn't address in that case whether the Governor had a constitutional right to declare martial law, it did rule that the Governor had the right to "arrest and retain persons who appeared to be participating in the insurrection," according to Roach. 
The January 1927 court opinion noted there was a "grave industrial conflict" in the state. "Such conflicts are to be deplored. This strike has been fomented by a type of irresponsible agitators with whom the court has absolutely no sympathy," the court opinion stated. 
Court documents illustrate the ongoing tension in the area following the Colorado Labor Wars. Judge John Symes wrote, "I have no sympathy with that organization, its principles or leaders. So far as I am informed, they do not work in the mines, never did an honest day's labor, but, on the contrary, live by fomenting of trouble." But Symes went on to note his remarks aren't pertinent to the issue of the case. 
"The small body of state police did in this situation what could easily have been done by every sheriff in this state. If they had cared to perform their sworn duty, we would not have had a strike," the court opinion said. "But, be that as it may, it does not justify a resort to illegal methods. All we can do when such a case comes here is to examine the authorities, determine what the law is, and afford every citizen the rights granted to him by the Constitution of the United States, irrespective of all other considerations," the opinion concludes.
"It follows from what I have said that the demurrer to the return will have to be sustained, the writ granted, and the prisoners discharged."