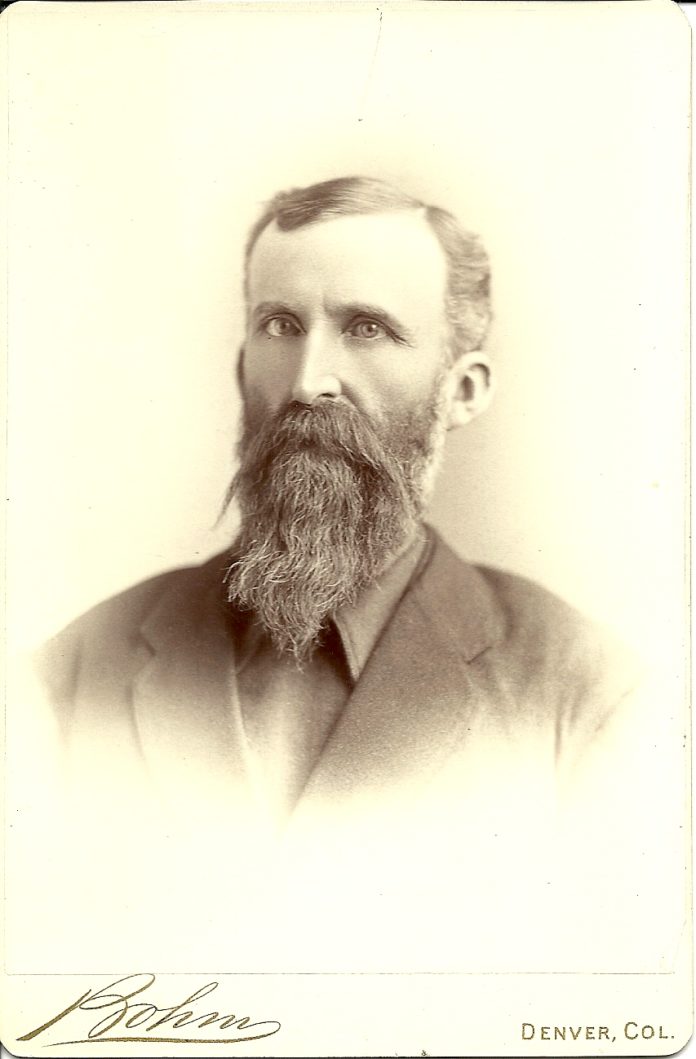 In May 1895, local rancher Benjamin Ratcliff murdered three school board members in what several local papers called "the most brutal and unprovoked murder ever known in Park County." 
The New Castle News reported that "Ratcliff, a ranchman residing a few miles from the scene of the tragedy, shot and killed Samuel F. Taylor, L. F. McCurdy and George D. Wyatt, all being members of the Tarryall District school board, who were holding the regular annual election of school directors for that district." Wyatt, who survived the shooting for several hours before dying of his wounds, said the shooting happened after the board members began discussing textbooks for the district. Wyatt said Ratcliff became heated during the meeting and accused the board of slandering his family. The Morning Times reported in February 1896 that "Ratcliff said the men had been talking about his daughters, saying they were not pure."
During the heated discussion, the New Castle News reported Ratcliff accidentally fired his rifle into the floor at Taylor's feet before taking deliberate aim after more arguing and "striking Taylor in the mouth [with a bullet] and killing him instantly." Ratcliff fired two shots at McCurdy and then fired a shot at Wyatt before he left the building. The New Castle News noted that Ratcliff walked a short ways away before coming back to close the door to the building, walking to his ranch to get a horse and then riding to the town of Como to turn himself in. He was detained by the deputy sheriff and placed in the Fairplay county jail. 
Ratcliff was found guilty of the murders and was sentenced by Judge Morton Bailey of the 11th Judicial District to be hanged later that month.
The Aspen Morning Sun reported on Aug. 4 1895 that Ratcliff's attorney went before the state Supreme Court and "secured a writ of supersedes, filing records in which many errors are alleged." But the Chaffee County Republican reported in January 1896 that the Supreme Court affirmed Ratcliff's conviction and the judgment of the lower court. "The decision was concurred in by the entire court, which held that the errors in the district court of Chaffee county, which were used in Ratcliff's behalf, were not substantiated, and that the sentence of the lower court must be carried out," the Chaffee County Republican reported. 
The Aspen Weekly Times reported a month later that Ratcliff sent a letter to the governor asking for a commutation, claiming that the three members of the school board made a rush at him and that one of them was also armed. "Being afraid he fired a shot into the floor and then as they still persisted he killed them," reported the Aspen Weekly Times. 
A week later, the Morning Times reported Ratcliff was hanged and "died maintaining a justification for his crime." He is named on a list of 101 others who have been executed in the state of Colorado according to crime reporter and criminalist, Juan Ignacio Blanco on an online index of executions in the U.S.