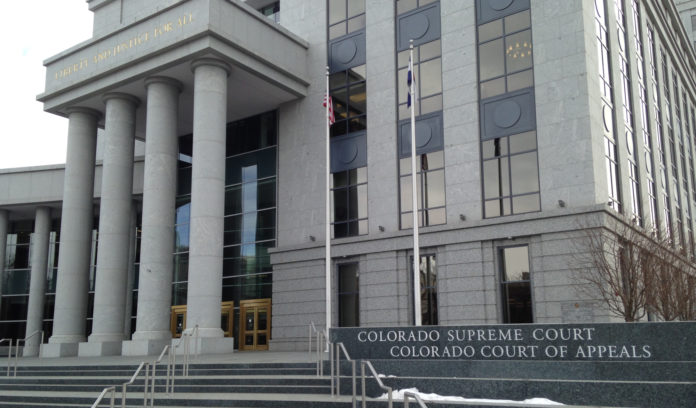 Does a defendant without income or assets living rent-free in his parents' home qualify for a court-appointed attorney? The Colorado Supreme Court recently considered that question and concluded: maybe.
In a 5-2 opinion issued Jan. 31, the high court found that income from household members should be excluded from an indigency determination if the defendant lacks access to that income, even if the household members pay for the defendant's household expenses. However, the two dissenting justices warned the majority's approach to assessing indigency could lend itself to loopholes and "gamesmanship."
Nicholas Greer was charged with careless driving and leaving the scene of an accident. He applied for court-appointed counsel, reporting that he was unemployed with no income or assets. He noted that he lived for free with his parents, who covered all his household expenses.
The public defender concluded, and the prosecution agreed, that Greer was indigent and qualified for a court-appointed lawyer. However, the county court denied Greer's application for court-appointed counsel. Greer's parents had income, and it was enough to cover the cost of a lawyer, the court said.
The public defender argued that Greer's parents' income was irrelevant because he doesn't have access to their income, bank accounts, credit cards or other assets. Greer's parents were also unwilling to pay for a lawyer for their son.
To explain why Greer should be entitled to court-appointed counsel, the public defender pointed to the roommates provision of Chief Justice Directive 04-04 on determining indigency. The roommates provision considers income from a defendant's roommates only when the defendant has access to their income. Greer's parents are like roommates because he doesn't have a right to their income, the public defender reasoned, and therefore their income should be excluded from consideration.
However, the county court was unmoved by these arguments and denied Greer's motion to reconsider. CJD 04-04 instructs courts to consider the gross income from all members of a defendant's household who contribute monetarily to the household, the court said, and Greer's parents are household members who contribute monetarily to the household. The roommates provision doesn't apply, the lower court concluded.
Greer then petitioned the Colorado Supreme Court to intervene. Exercising original jurisdiction, the high court concluded that, consistent with the roommates provision, income from household members should be excluded when determining indigency if the income is unavailable to the defendant. "Any other interpretation would render CJD 04-04 internally inconsistent, not to mention at odds with our jurisprudence, and risk constitutional violations," Justice Carlos Samour said, writing for the majority.
"While Greer lives rent-free in his parents' home and is not responsible for any household expenses, he has no funds — none — to retain counsel," Samour wrote. "Balancing his assets (zero) against his liabilities (zero), as well as his income (zero) against his living expenses (zero), means that he has zero dollars to pay for an attorney." Denying Greer indigent status based on his parents' income, despite his inability to access this income, "would be tantamount to denying him equal access to the legal process on the basis of his poverty," Samour continued. "This we refuse to do."
In a dissent joined by Justice Monica Márquez, Justice William Hood said that the "majority makes fair points" in the interest of expanding representation of the indigent. "I don't question the goal. I just worry about the path," he wrote.
The dissenting justices agreed with concerns raised by the county court that excluding household members' income creates "potential for confusion and mischief" and "heightens the potential for gamesmanship." Defendants could transfer assets to spouses, partners or parents and have those household members pay all expenses while claiming no access to those funds, according to the dissent.
Hood questioned why the court should circumvent "the plain language of a longstanding chief justice directive" rather than amend it — preferably after considering alternatives from other states and agencies. "Because I see no need to rush to judgment in this misdemeanor traffic case, in which the county court simply applied the letter of the existing directive, and because I fear that we risk confusing judicial officers around the state, I must respectfully dissent," he wrote.
CORRECTION NOTE: This article was updated on Feb. 2 to reflect that the dissenting opinion was written by Hood and was joined by Márquez. The original story noted Márquez wrote the dissent and was joined by Hood. Law Week regrets the error.