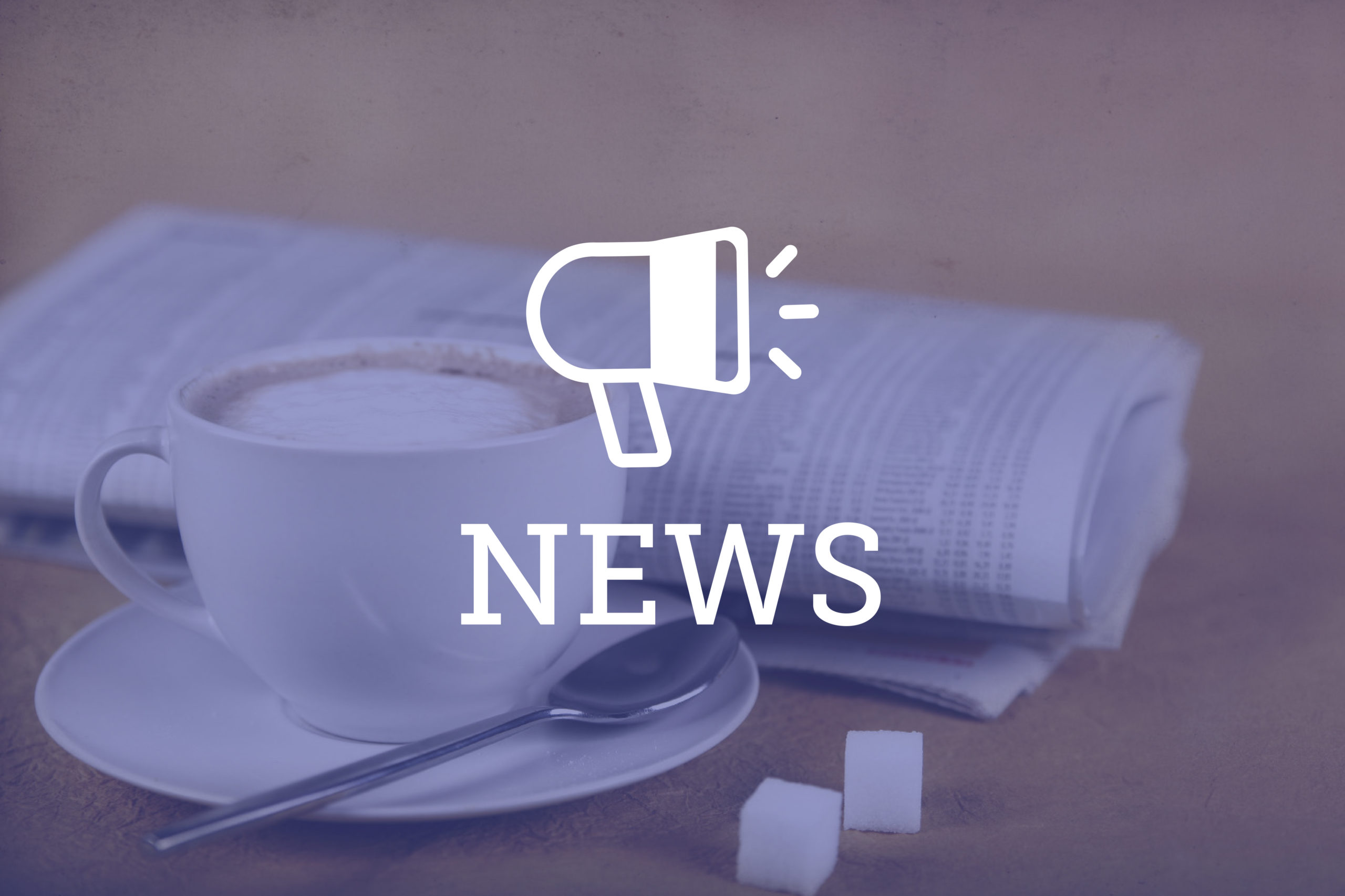 By Patrick Shelby
LAW WEEK COLORADO
Silicon Flatirons at the University of Colorado Law School presented the "State of the Art of Artificial Intelligence in the Practice of Law" conference, featuring three distinct panels of experts exploring the underlying role of technology and its capabilities during an evidence-based discussion and webinar on Nov. 9. 
CU Law School Associate Professor Harry Surden was the program moderator and outlined the seminar's goal to recognize a balanced approach and practical conversation on artificial intelligence technology, its professional application in the law and real-time promise.
Surden acknowledged current AI technologies transcend the legal profession, from self-driving vehicles to language translation, and many of these achievements were enabled by a family of intelligence techniques called machine learning that involves spotting patterns of data. 
The professor pointed out today's AI is not like in movies or science fiction where AI systems can think at levels that exceed humans and are capable of arbitrary conversations or abstract reasoning.
"In my opinion, and I do spend a lot of time studying the state of the art and working with the technologies, there's no evidence that we're anywhere close to that in the near term or at least in the five-year time frame," Surden said.
Artificial Intelligence in Transaction Law
The use of AI in transactional practices and law was the first of three one-hour sessions, which featured conversations on simulated human processes used in civil and criminal litigation and the near future of expert systems technologies in the practice of law. 
Transactional work covers a wide range of activities, from drafting and analyzing contracts, advising on commercial, governance, merger, acquisition and compliance matters, to drafting, filing and managing government-related documents such as patent applications, wills and taxes.
The three-member panel consisted of Jason Adaska, director of Innovation Lab at Holland and Hart LLP, Stephanie Curcio, intellectual property attorney and Legalicity co-founder and CEO and Roland Vogl, CodeX executive director at Stanford Law School's Stanford Center for Legal Informatics.
Surden's initial question about AI application in transactional practice was directed to Adaska before it was posed to the panel.
"People have been waiting for there to be a big sea of change where suddenly AI arrives on the scene and I think what's actually happening is something of a more gradual evolution. There's been a set of tools that people have used, those tools are getting more capable and they're getting more features. They're able to kind of tackle more complicated problems. But we're not seeing a big phase shift," Adaska reported. 
He described the major achievements for AI in transactional practice are not what most point to as state-of-the-art technology. Document review was on the top of his list.
Adaska said lawyers specializing in real estate, mergers and acquisitions who frequently deal with contracts and sets of contracts are utilizing a collection of AI tools that can examine a contract and essentially identify portions of it for certain clauses and relevancy and, in some cases, extract information automatically.
AI can identify clauses despite variations in the document's language and location, Adaska explained. The information is built on natural language processing tools that have been around for a while but are now more sophisticated and used for greater productivity.
Most AI tools he's seen used in practice involve humans, Adaska noted. Document review tools do not analyze the contract and provide results directly to a client, but rather, attorneys or paralegals collect the data and use it as an efficiency tool to review a larger set of documents.
Legal research is another transactional practice area where AI is used. Tools in this space are usually for case law searches with semantic queries, according to Adaska.
There are similar tools, designed for intellectual property practice, to search across patents and trademarks and look over text that is successfully translated to images and can be accessed by both attorneys and organizations.  
An entirely new set of AI tools were developed for billable hours and billing narratives using natural language processing to assist with classifying, or in some cases, generating hours more efficiently, Adaska said.  
Sudan reaffirmed that AI is used as an in-house decision support system for legal staffs to make decisions based on large amounts of information and asked panel members for their thoughts and comments.
Curcio entered into the dialogue and confirmed she was in complete agreement with Adaska's remarks and replied "we've also seen tools being developed for prediction."
According to the IP lawyer, AI tools can also predict various outcomes and she mentioned the field of employment law. Curcio provided an example of how innovative tools can predict an individual's work classification as an employee or contractor based on specific criteria. On the intellectual property side, she said, attorneys conduct research on outcome predictions with well labeled and vast amounts of patent data as well.
"Being able to analyze, to predict, whether certain outcomes are more likely is really useful in patent prosecution when you're submitting a patent application at the patent office. So, [determining] is it likely that your idea is patentable given various different criteria is now something that can be somewhat predicted on a pretty granular level, which is really exciting and an interesting area of research that we're up to," said Curcio.   
Vogl articulated his insights about "good, old fashioned" AI use when law firms package knowledge into expert systems that clients can use to navigate through a certain area of law, similar to gaining access through a "legal chatbox kind of experience." He described the engagement as somewhat distinct from the data-driven, machine learning and aletheia approaches in the industry examples mentioned by Adaska and Curcio.  
The CodeX executive highlighted that AI's proficiency in using algorithms for "matchmaking" between lawyers and clients occurs within consumer-facing legal practices.
Similar advanced tools are also employed in high-stakes relationships that match fortune 500 companies with the top 100 law firms, Vogl said. 
Expert practice systems that have evolved quietly behind the scenes are not what most typically associate with AI technology, but they are extremely relevant in the profession and are more easily adopted by practitioners because they're grounded in truth, said Adaska.
"I think that's a great point, one we've been giving a lot of attention to. We are researching the area of computable contracts, which is not such a deployed technology just yet, but it's coming. And also in that context, it's really where the rules approach can give explanation," Vogl said.
Vogl's Stanford team is exploring the technical analysis for large amounts of data associated with insurance where people navigate through their policies and are able to ask questions. The answer to individual queries are directed back from the computable contract, which can provide an explanation for why a claim was refused or accepted.
Artificial Intelligence in Civil and Criminal Litigation
During the second presentation, "Artificial Intelligence and Litigation," Maura Grossman, research professor at David R. Cheriton School of Computer Science at the University of Waterloo, Daniel Linna Jr., senior lecturer and director of Law and Technology Initiatives at Northwestern Pritzker School of Law and McCormick School of Engineering and Rebecca Wexler, faculty co-director at Berkeley Center for Law and Technology at UC Berkeley Law explored how AI systems are administered in civil and criminal cases.
The three-panel members contributed with expert insights on how attorneys increasingly rely on technology to handle the enormous amounts of data involved in lawsuits.  
Litigators, for example, routinely access technological tools to efficiently scan and analyze voluminous emails, contracts and other documents arising in discovery. Some of these electronic discovery tools incorporate artificial intelligence to automate the sorting and analysis of discovery documents. 
Grossman began by discussing when she observed AI gaining a foothold in litigation by reviewing the history of when machine-enabled learning met legal proceedings, about 15 years ago.
Amendments to the Federal Rules of Civil Procedure introduced the terms "electronically stored information" and "e-discovery" in December 2006, Grossman said.
"The volumes of data were increasing beyond what law firms and lawyers could handle in a typical litigation in discovery to review them. Perhaps, back then, a large case was 35,000 documents. Today, it is very easy to have 10 million documents or more," Grossman advised.  
Around 2007, the Text Retrieval Conference Legal Track was created. It operated through the National Institute of Standards and Technology, the federal agency assisted with the evaluation and measurement of search methods.
"I first became interested in the use of supervised machine learning to distinguish between relevant and non-relevant documents using label training examples where the algorithm learns to distinguish the features between relevant and not relevant," Grossman announced. She firmly believed in the technology and started work on an empirical study in 2009. Two years later, the study was published in the Richmond Journal where the group first coined the term "Technology Assisted Review."
"We showed it could outperform attorneys at finding relevant documents both in terms of efficacy and efficiency," Grossman said.
Federal and state courts first accepted the use of TAR in 2012. Almost a decade later, the introduction of this innovative system has been slow to take hold, she admitted.
There is still resistance to TAR due to concerns that the technology will not find the smoking gun, said Grossman. Furthermore, she believes producing parties will gain the technology by mistraining it or small coding areas will lead to disaster. According to Grossman, some current hurdles to using TAR by producing parties have been a feeling of discomfort or loss of control by lawyers, a loss of revenue by law firms and service providers, an unwillingness to learn how the technology works and a lack of desire by producing parties at times to even find dead evidence.
"So, the incentives are completely misaligned. But today, the fights are no longer about whether the technology works and a party can use it. I think adoption has increased, although it's still not ubiquitous. The fights are over process and evaluation of the results. And I think the industry has failed to take science and statistics into account properly, which I find really disappointing. And the case law has simply not developed in the most empirically sound or valid way. But it is here and it is pretty entrenched," Grossman said.
Linna examined AI's integration into the litigation ecosystem in the coming decades. His observations were on how AI helps attorneys and individuals, legal departments, courts and the administrative sector. E-discovery for lawyers is the most prominent tool and legal research is the broadest used tool that may not be as visible to the users, he said. 
Drafting tools for answering a complaint can draft discovery requests and responses. Tools to draft motions and briefs are emerging advancements. Descriptive analytics are assisting in building models to predict costs and outcomes, Linna illustrated.
On the individual side, AI helps create additional expert systems for a wide range of problems pertaining to legal aid organizations, Linna informed. Tools for bankruptcy, divorce, landlord and tenant disputes are growing more relevant. 
"We're seeing more and more use in courts in a lot of different ways. I think the rise of online dispute resolution is really going to change the way we think about litigation," Linna relayed. He noted the British Columbia Civil Resolution Tribunal as an example and added, "there's a lot less focus on adjudication, it's more about empowering parties, helping them to understand their rights and responsibilities in resolving disputes without attorneys." 
Wexler proceeded to address the area of where she is not seeing AI taking hold — AI assisted discovery in criminal cases. 
Wexler said she believed it has not taken hold for some time because of civil litigation's expansion of documentation in contrast to the lag of materials in criminal cases. 
However, Wexler pointed out, criminal cases have struggled with "document dumps" when prosecution hands over multiple hard drives without an information map, resulting in challenges to Brady disclosures. The action could overly burden defense counsel's limited resources and cause a practical obstruction to the relevant disclosure materials the prosecution is obligated to provide.
"So, I think there is an opportunity there to Harry's [Surden] point that we could even gain some real advantages in fairness and efficiency and accuracy just by starting to input some of the tools already developed in the civil space into criminal," Wexler said.