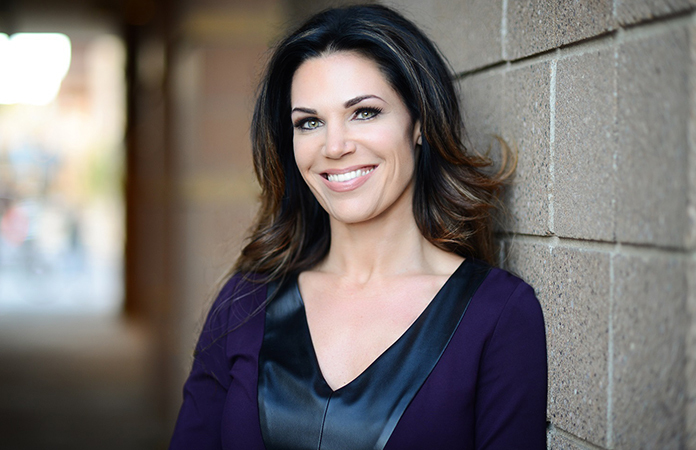 Messner Reeves partner Katherine Otto didn't have a single jury trial for about two years due to the pandemic. Then she had three within the space of a month. The medical malpractice attorney won all three cases, shielding her clients from six-figure judgments and professional harm.
"It was very much like a marathon," Otto said. While she has had a couple of months to recover from the trio of trials, she is scheduled for yet another in December. If that case makes it to court, she said, she will have had four jury trials in less than six months, "which is unheard of." But as courts try to play catch up, more trials might be the new normal, at least for a while.
Otto talked to Law Week about how she and her team prepared for the month of back-to-back trials, the stories behind the cases and what they did to convince the jurors.
Trial One
The first trial began Aug. 9 in El Paso County. Otto represented Dr. Chad Murdock, a Colorado Springs dentist whose former patient alleged he had failed to diagnose her oral cancer, which progressed and ultimately led to the removal of part of her lower jaw.
The plaintiff, who was Murdock's patient for four years, had a history of smoking and poor oral hygiene, according to Otto, and was put on a treatment plan, which she followed inconsistently. Years into her treatment, and several months after the patient had a tooth removed, Murdock discovered a lesion in her mouth and urged her to have it biopsied. That was the last time Murdock treated the patient.
A biopsy revealed the plaintiff had stage-four cancer and doctors recommended surgery and chemotherapy. But she refused that care, Otto said, opting instead for alternative remedies for nearly a year until a new doctor finally persuaded her to get surgery. A portion of her jaw was eventually removed and then reconstructed, Otto said, which left her permanently disfigured and has affected her speech. 
The plaintiff claimed the signs of cancer had been there for years and Murdock had missed or ignored them, and if he had caught them sooner, she wouldn't have required such invasive treatment, Otto said. However, Murdock denied the patient's claims and said that while she had tissue changes consistent with someone with a history of smoking, there was no evidence of a cancerous lesion until her final visit. 
The jury delivered its verdict in favor of Murdock the afternoon of Aug. 13. One thing that led to the good outcome, Otto said, is that Murdock "is an empathetic and very caring provider." He wasn't defensive or resentful during testimony, she said, but instead expressed genuine sadness for what the patient had been through and gratitude that she had chosen to undergo treatment and survived. Expert witnesses also played a key role in explaining difficult and complex issues in a way that "wasn't condescending or patronizing to the jury," Otto added. 
Trial Two
The next day, Otto flew to Grand Junction for her second trial, which was set to begin Aug. 16. In that case, she represented local chiropractor David Hansen, who was sued by an elderly patient who alleged he hadn't consented to treatment. The plaintiff claimed a neck adjustment performed by the chiropractor caused him to have chronic and debilitating pain, later requiring him to have surgery and to sell his business.
However, Otto said, it was revealed that the plaintiff's neck pain didn't start until about two and a half months after he was treated by Hansen, which supported their case that the man's pain wasn't related to the chiropractic treatment. They also had some "pretty strong evidence" that the plaintiff did consent to all the care provided and didn't raise any concerns until his pain started, Otto said.
The plaintiff, who was 77 at the time of treatment, said Hansen hadn't accounted for his age and health conditions when providing care. But Hansen testified that he had experience working with older patients and had made accommodations for the plaintiff. Otto also presented expert testimony from a chiropractor who explained, using anatomical models and other visual aids, why the treatment was safe for geriatric patients. Closing arguments were held the morning of Aug. 20 and the jury returned a verdict in favor of Hansen that afternoon.
Trial Three
Otto returned to the Front Range for the third trial, which began Aug. 26 in Jefferson County. Much like training for a marathon, the miles she put in working on the first two trials helped her develop the stamina to push through the third. "Although I was certainly tired, I do think I had a certain amount of adrenaline and a certain amount of training that prepared me for what, in my opinion, was the most challenging of the three," Otto said.
"I think that it's important to allow jurors to feel empathy, to feel sympathy. Those aren't taboo things. They can and should feel these human emotions towards human beings and deal with these difficult issues." – Katherine Otto, Messner Reeves attorney
One challenge was that there was a new judge on the case. The senior judge who presided over the trial hadn't ruled on any of the pretrial motions and didn't know Otto or her opposing counsel, she said, which required some adjustment in terms of how they presented the case.
Another challenge was that the plaintiff in the case was "a very compelling witness and very interesting woman," Otto said. The woman suing Otto's client was a commercial air pilot, model and athlete who competed in marathons and triathlons. "I knew the jury was going to really like her," Otto said. "I knew that she was going to be an excellent witness on her own behalf." 
The plaintiff was also a new mother and was experiencing neck soreness and stiffness while breastfeeding her baby and decided to visit a chiropractor. She had a long history of chiropractic care but only visited Otto's client, chiropractor Jeffrey Kowachik, on that one occasion. Early the next morning after Kowachik treated her, the woman suffered symptoms including nausea and a stabbing headache.
During an emergency room visit the next day, doctors said there was a tear in the wall of the artery near where she had been experiencing neck pain. The doctors determined that the tear had led to a clot, part of which broke off and traveled to her brain. The resulting stroke caused the symptoms she experienced about 12 hours after visiting Kowachik.
The woman sued Kowachik, alleging he was too forceful while performing the adjustment, Otto said. The chiropractor's defense was that the artery tear was at least a week old by the time she sought his care. The artery dissection caused symptoms that mimicked musculoskeletal symptoms such as headache and neck pain, Otto said, and therefore it was appropriate for Kowachik to provide the treatment he did.
"This was a very hard-fought battle," Otto said. "There were many different medical experts that testified and looked at this in a bunch of different ways." Many in the medical community are biased against chiropractors, according to Otto, and when a patient has suffered an artery dissection and stroke and has a recent history of chiropractic care, doctors often blame the chiropractor.
"We presented testimony and evidence from experts, including many medical experts, that in actuality what's happening is that a dissection — when it occurs initially, in the first two-week period — causes symptoms of headache and neck pain," Otto said. "And those are two of the most common reasons why someone would seek chiropractic care." It's not that the chiropractor is causing the dissection, she said, but that the patient seeks chiropractic treatment to deal with the symptoms of the dissection.
The trial stretched more than a week, with closing arguments held Sept. 7. The jury had to deliberate "very heavy medical testimony and medical evidence," Otto said. But the jurors ultimately sided with Kowachik. 
Otto notes that she didn't secure the three wins on her own. The "back-to-back-to-back" trials required her to delegate more than she's used to, and she worked closely with a team of associates and a paralegal. Messner Reeves associate Daniel DeLay joined her for the first trial and another associate, Kristina Wright, appeared with her for the last two. It was the associates' first time going to trial before a jury, Otto said, and it was important for her to delegate tasks appropriately and make sure everyone knew what their responsibilities and expectations were.
"Because of the back-to-back nature, it helped me to be more disciplined and focused," Otto said. "Instead of spinning my wheels on things or having the luxury of all of this time, I knew this is going to trial in 24 hours, I have to focus on the things that I have to do tomorrow and take this one day at a time." She gave the same advice to her team: take it one day at a time. 
Otto said "absolute preparedness" played a big role in her success. But so did "embracing the human emotions that we all have," she said. "Allowing room for that in a courtroom is something that I do that not all very successful trial lawyers do." That was important in her cases since the plaintiffs had suffered a lot and the jury was naturally sympathetic toward them.
"I think that it's important to allow jurors to feel empathy, to feel sympathy. Those aren't taboo things. They can and should feel these human emotions towards human beings and deal with these difficult issues," Otto said. Jurors shouldn't be expected to "check all of that at the door," she added, but they do need to make sure it doesn't cloud their judgment and ability to evaluate evidence. "So I try to find a way to embrace what it is that makes all of us human and to tell a story, to tell the facts of the case in a way … that makes sense to people."