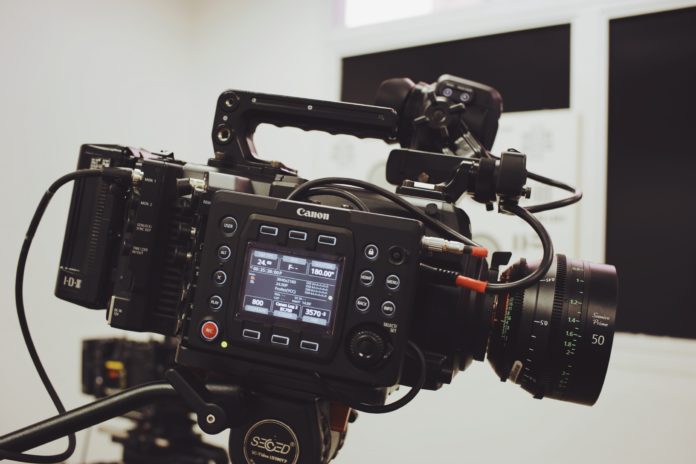 Lawyers seem to be everywhere in today's film and TV landscape. 
If you turn on Netflix, you'll see the show "The Lincoln Lawyer" has gathered a throng of fans. Over at AMC, the hit show "Better Call Saul" recently ended its six-season run, ranking as one of the greatest shows in TV history. Even Disney+ got in on the action with "She-Hulk," featuring a character who is both an attorney and a Hulk. Films have also had a plethora of characters based on attorneys too numerous to count.
Law Week Colorado caught up with multiple attorneys in Colorado to discuss the portrayal of lawyers in TV and film and how it impacts them.
Attorney Dave Ratner, principal of Creative Law Network, which represents clients in different creative industries, said the legal process is usually portrayed simpler than it actually is.
"Court is not quick, easy and cheap," Ratner said. "Lawyers do a lot more than litigate and try cases."
Ratner noted sometimes you have to explain to clients it's not like what they see on TV or film. He added the portrayal of lawyers can run the spectrum from being good or bad which is a reflection of the real world. 
Ratner believes attorney-focused shows do well for a combination of reasons.
"A lot of these shows deal with criminal law and … that criminal justice system is something that I think a lot of people find interesting. It's what we read about in [the] media all the time," Ratner said. "Another thing is a lot of people have had to interact with lawyers in one way or another and therefore it's relatable in some way."
Max Hass, a partner at Parlatore Law Group, who specializes in entertainment, intellectual property and business law, works with a lot of musicians and does a lot of copyright work. Hass said the portrayal of attorneys is trending to be more accurate.
Hass pointed to former lawyer David E. Kelley, who is now a writer and producer creating hit shows like "The Lincoln Lawyer" and "Boston Legal," as a driving force behind more accuracy.
"But then there's other writers who I think probably haven't had that kind of experience and they base their stories and their character development on either assumptions or surface-level information they're able to get by asking other people," Hass said. "I think just like anything else that's fiction in Hollywood, they need to take certain jumps and gloss over certain details to just help move the story along."
Hass noted social media has also contributed to people being more aware of legal issues as he sees more people sharing things like Supreme Court decisions. He said that legal shows might be contributing to that in some way, but isn't certain.
Hass did find it interesting how shows are now covering different legal angles. For example, "Suits" had some focus on the trials and tribulations of going to law school while a show like "Better Call Saul" takes an emotional approach to a person's life who happens to be an attorney. 
Hass added there could be some downsides to the portrayal of lawyers, including in real life, where some portrayals in film and TV could reinforce negative stereotypes the public has against attorneys.
Attorney Caroline Kert, of art.biz.life Legal Counsel, works with small businesses and entrepreneurs. Within that, she works with a lot of creative people like artists and art organizations. 
Kert said when she thinks back to the 1990s and to now, the attorney-based shows lean into the idea that attorneys are cutthroat and bad people. 
"I don't think that's necessarily helpful to the public perception of attorneys," Kert said, adding there have been positive portrayals that have impacted her including "To Kill a Mockingbird." 
"I read that when I was young and I was completely inspired by that," Kert said. "It's actually something that made me interested in pursuing law."
Kert noted some portrayals are of young associates working late at night, worrying about being on the partner track and focusing a lot on billable hours.
"In my world, that's not realistic and that's not healthy," Kert said. "I look at that as a negative portrayal and not helpful."
Kert added she's slow to tell people that she's an attorney as they can become intimidated and they might not trust her. Once people get to know Kert, she said people tell her she's not like they thought she would be. Kert added the portrayal of lawyers from different sources could be impacting how they are seen in the real world.
"There's two ways that the media shows attorneys," Kert said. "It's like the social justice attorney … and the other end of the spectrum which is Biglaw."
Dave Rein, an attorney at Avek IP, who works in trademarks and copyrights, along with entertainers, said he thinks the portrayal of attorneys varies in film and TV shows.
"It seems like the lawyers are either very devious and not in a good way or they're just moral Boy Scouts," Rein said. "There's not much of [a] middle ground."
He said a lot of the law wouldn't make for good drama, like spending lots of time researching at a desk. Rein added the series "The Lincoln Lawyer" was more interesting from a lawyer's perspective because there was less dramatization.
"The entertainment industry, for obvious reasons, focuses on the litigators … but there's just as many, if not more, folks who are transactional lawyers," Rein said. "One of my best friends in law had told me, 'if I never walk into court, I'm a happy guy.'"
Rein added complaining about the portrayals of lawyers in film and TV is not the way to go. 
"A better thing is for each of us in our profession … to show that other side," he said. "To show that we treat each other with civility, with respect, that we're honest and transparent with not only our clients, but also with the other side to the extent that's within the rules."