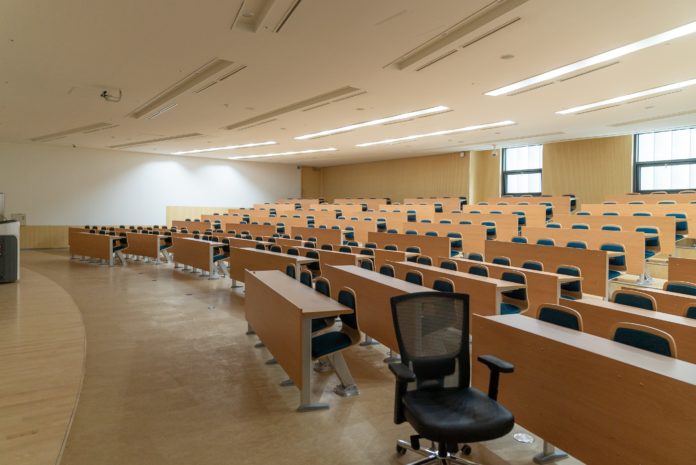 The U.S. Supreme Court will hear oral arguments Oct. 31 on two education-related cases connected to universities and the use of race in the admissions process.
Students for Fair Admissions v. University of North Carolina looks at whether the Supreme Court should overrule Grutter v. Bollinger. SFFA is a nonprofit group that believes racial classifications and preferences concerning college admissions are unconstitutional. 
In Grutter v. Bollinger, the Supreme Court held the University of Michigan Law School's narrowly tailored use of race in admissions, with the goal of getting educational benefits that flow from diversity on campus, isn't prohibited by the equal protection clause.
"In order to cultivate a set of leaders with legitimacy in the eyes of the citizenry, it is necessary that the path to leadership be visibly open to talented and qualified individuals of every race and ethnicity," wrote Supreme Court Justice Sandra Day O'Connor in the opinion. "All members of our heterogeneous society must have confidence in the openness and integrity of the educational institutions that provide this training."
In this case, the high court will not only look at Grutter v. Bollinger but also the question of whether a university can reject a race-neutral alternative because it would change the composition of the student body, without proof the alternative would cause a big sacrifice in educational benefits or academic quality of overall student body diversity?
According to the petition for a writ of certiorari, SFFA argued against the university's alleged use of race as a factor in the admissions process. 
"As written, the Fourteenth Amendment contains no exceptions. The Amendment, according to its framers, enshrines the principle that 'free government demands the abolition of all distinctions founded on color and race,'" the petition stated.
The university felt differently, writing on its website dedicated to the lawsuit: "All our students earn their place at Carolina. Consistent with the law, we consider everything students want to tell us about who they are when they apply. Our holistic approach to undergraduate admissions evaluates each student individually based on dozens of factors, including academic performance, class rank, essays, experiences and potential to contribute to the educational environment. … We do not use race or ethnicity as a dominant or defining feature."
The other case, SFFA v. President and Fellows of Harvard College, also looks at whether the high court should overrule Grutter v. Bollinger. The high court also asks if Harvard is violating Title VI by allegedly penalizing Asian-American applicants, engaging in racial balancing, overemphasizing race and rejecting possible race-neutral alternatives.
According to the petition for writ of certiorari in that case the petitioners argued multiple items, including Harvard's alleged use of racial preferences in the admissions process.
"Harvard is obsessed with race. Harvard awards preferences to everyone who checks the box for 'Black' or 'Hispanic,' whether or not they write about their race or otherwise indicate that it's important. And those automatic racial preferences are enormous," the petition stated. 
In July, Harvard President Lawrence Bacow released the following statement concerning the case that read in part: "In our brief filed with the Supreme Court today, we have made a powerful case that enrolling a diverse student body is central to fulfilling our educational mission, that diversity enhances education for all, and that Harvard does not discriminate against any group in its admissions practices, a conclusion affirmed by two separate lower court decisions."
These cases were originally consolidated but will now be heard separately. According to a report from ScotusBlog, Justice Ketanji Brown Jackson was on the Harvard board of overseers, and now that the cases are separated, Jackson could hear the University of North Carolina case. According to the Washington Post, Jackson said she would recuse herself from the Harvard admissions case.
The Supreme Court will tackle five cases next week, with more oral arguments set to resume Nov. 7.