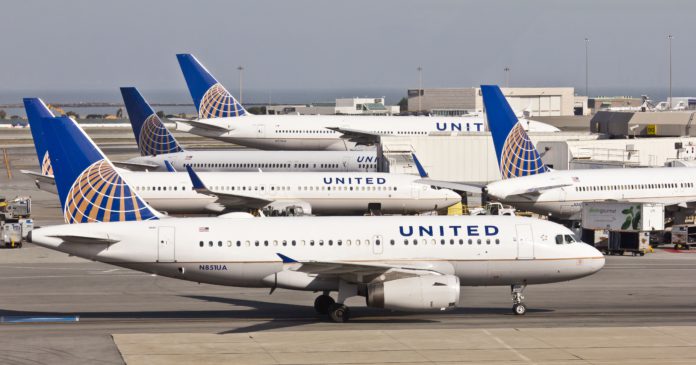 Two former United Airlines employees saw success in their age discrimination lawsuit against the company last week. Plaintiffs Jeanne Stroup and Ruben Lee worked for defendant United Airlines as flight attendants — Stroup was with United for 35 years, Lee for 40 — before they were forced to retire in 2013. 
According to the suit, Stroup and Lee were working on a flight from Denver to San Francisco in September 2013 when Deepesh Bagwe, the San Francisco inflight supervisor, performed an unannounced "excellence review" on that flight. Bagwe stated that he observed Stroup and Lee watch a video on an iPad for approximately 15 minutes during the flight and provide food and drink service to passengers without wearing an apron. These infractions were the basis for disciplinary letters Stroup and Lee received in October 2013. The "trivial rule violations during one flight were not offenses that warranted the terminations of such devoted employees," the complaint argued, and a jury agreed. 
"We respectfully disagree with the jury's decision and are reviewing our options for appeal," a statement from United reads. 
The jury awarded Stroup just over $200,000 in damages and awarded Lee about $190,000, but because the jury found that the discrimination was willful, the back pay damages were automatically doubled to roughly $820,000 combined for both former flight attendants. The jury also required United to pay the plaintiffs' attorney's fees. Senior U.S. District Judge Wiley Daniel will decide the front pay amount, which extends from the date of the verdict to a reasonable time into the future. 
Killmer Lane & Newman partner David Lane represented the plaintiffs and said that amount is determined by looking at how much plaintiffs earned per year. Neither Stroup nor Lee expressed interest in their employment being reinstated with United. 
In 2013, Gov. John Hickenlooper amended Colorado's Anti-Discrimination Act, adding the Job Protection and Civil Rights Enforcement Act. The legislation allows courts to award punitive and compensatory damages, except in age discrimination cases, but does allow up to twice the fiscal damages in cases where the age discrimination was found to be willful.
According to Lane, immediately following the incident as well as during trial, Stroup and Lee admitted to the infractions. The defense argued that when Stroup was first confronted, she said that during that flight was the first time she had ever watched an iPad during a flight but later admitted she had done it previously. They also noted that Lee provided a complimentary miniature bottle of vodka to a passenger. Lane said Lee provided the bottle because the passenger offered to switch his seat to accommodate a family traveling together. 
The plaintiffs testified that other flight attendants and employees use electronic devices "all the time," and that they did not believe they were violating any rules. Lane said United has even made it policy to give flight attendants their own personal devices to use during flights. 
In October, Stroup and Lee received "letters of charge," which according to the complaint was the most serious disciplinary action for United as outlined in the employees' collective bargaining agreement with the company. The suit also stated that between October and November, the company prohibited Stroup and Lee from picking up extra shifts and did not pay for their usual meal expenses during the disciplinary process. 
On Nov. 15, 2013, both Stroup and Lee received phone calls from Association of Flight Attendants representative Ken Kyle, who told them they would both be terminated if they did not retire by Nov. 18 of that year. The complaint states that Kyle informed the plaintiffs they could fight the termination and possibly keep their jobs if they won, but "that it could take a year or more for their appeal hearings to occur, and that they would be treated as terminated employees by United while their appeals were pending, meaning that they would lose their retiree medical benefits along with their retiree pass privileges."
Lane said that sort of ultimatum is not uncommon in age discrimination cases.
"There's nothing illegal about someone retiring," Lane said. "United Airlines would much rather see people retire than fired. If you're fired, you're walking on eggshells; if you retire it's that much harder to bring a claim."
Lane said he felt that Bagwe's testimony and the "ticky tacky nature of the violations" were both factors in the jury decision, along with the personable nature of the plaintiffs. Lane said that during trial, one supervisor testified "that in his judgment, lighting a campfire in the bathroom of a jet aircraft traveling in the air at 3,500 feet is no more serious than watching an iPad, that those two should be treated with equal seriousness."
"They were trying to sell it from the perspective that 'Oh my God, these are the biggest safety violations imaginable," Lane said.  
—Kaley LaQuea