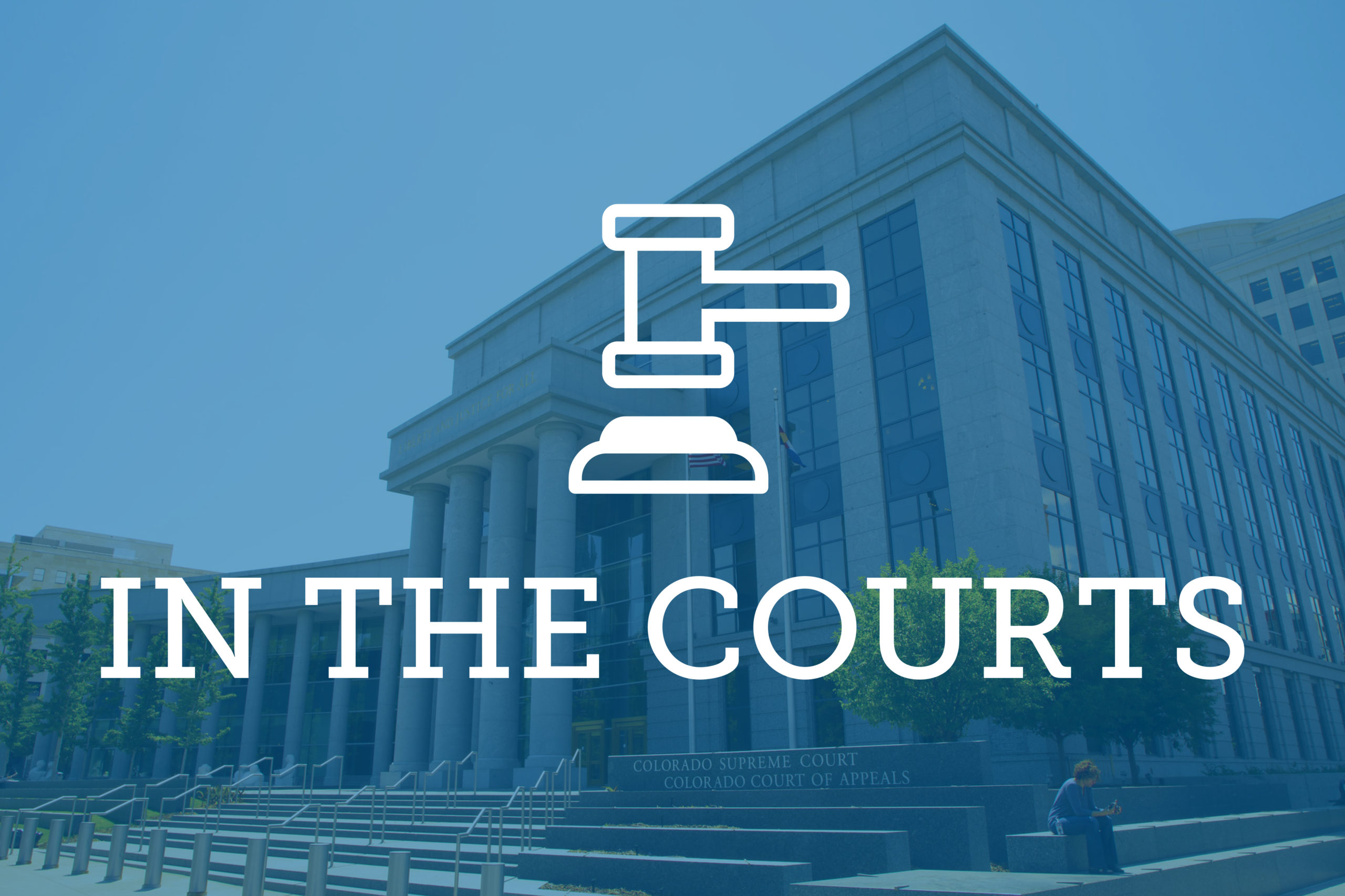 The torch has passed to the Colorado Supreme Court to settle an apparent conflict in both case law and statute about the question of whether a statutory amendment applies only prospectively or also retroactively to pending cases if the statute does not state a clear intent in either direction.
Appeals in two separate cases, People v. Stellabotte and People v. Patton turn on a 2013 change in state law that downgraded theft between $5,000 and $20,000 from a Class 4 to a Class 5 felony. The defendants in each case, one involving vehicles and the other unauthorized debit card use, committed the crimes before the statutory change but were sentenced after the change, according the charges' prior classification as a Class 4 felony. In each case, the Court of Appeals ruled the defendants should benefit from the change and receive shorter sentences accordingly.
Assistant Attorney General Kevin McReynolds argued both cases for the state. His reasoning for reversing the Court of Appeals rulings centered on legislative intent, arguing the Colorado Constitution and several decades of case law support prospective application of statutes.
Article 5, Section 19 of the state Constitution says new legislation enacted will take effect either on its stated date or when it is passed if the act doesn't include an effective date. In addition, 2-4-202 of the Colorado Revised Statutes says "a statute is presumed to be prospective in its operation." And finally, C.R.S. 2-4-303 states an amendment to a statute won't apply retroactively to change civil or criminal penalties imposed unless the amendment explicitly states it does.
"Silence is not an indication of retroactive effect," McReynolds said in arguing People v. Stellabotte. "It says nothing more than it's going to go into effect not at any specific stated date, but on the date it's signed into law by the governor."
Several prior Colorado cases, such as People v. McCoy in 1988 and Riley v. People in 1992, have ruled statutes explicitly stating they apply to offenses after the effective date will be applied accordingly.
In deciding People v. Stellabotte in favor of the defendant John Stellabotte in 2016, the Court of Appeals acknowledged the rule set by 2-4-202. But the court stated a defendant can seek retroactive application of a statute if he or she benefits from a significant change to the law.
"Whenever constitutionally possible, a defendant should be granted the benefits of amendatory legislation that mitigates the penalty for a crime," stated the opinion. A recent pair of cases from the Court of Appeals, People v. Russell in 2014 and People v. Boyd in 2015, applied marijuana decriminalization under Amendment 64 retroactively to defendants' marijuana convictions even though the statute does not include a clear intent for retroactive application.
C.R.S. 18-1-410, which addresses post-conviction relief, also appears to directly conflict with 2-4-303. One section states a defendant can seek post-conviction remedies due to "significant change in the law, applied to the applicant's conviction or sentence, allowing in the interests of justice retroactive application of the changed legal standard."
Throughout the argument sessions, some justices questioned how the court might reconcile the general presumptions in the statutes with the court's 1974 decision in People v. Thomas. In that decision, the Supreme Court ruled defendants can receive the benefits of statutory amendments that mitigate penalties as long as the convictions are not final after appeals. Legislation allowing defendants to seek post-conviction remedies due to changes in law specified it did not apply to offenses committed before July 1, 1972. McReynolds addressed the line of questioning by saying he believes People v. Thomas can be interpreted to only consider crimes occurring before the criminal code changed in 1972, which he believes explains why the Thomas decision did not address the otherwise apparent conflict with 2-4-202 and 303.
Attorney Lynn Hartfield argued on behalf of Stellabotte. She said 18-1-410 should be interpreted as an exception to the general presumptions in 2-4-202 and 303 in order to reconcile the conflict between them.
Hartfield acknowledged the policy reasons for the general presumptions of prospective application, explaining it is inherently unfair to penalize people retroactively for conduct that was in accordance with the law when it occurred. But she said those concerns don't come into play when a statutory change mitigates criminal penalties rather than making them more severe. 
She argued 18-1-410 should control over 2-4-303 because it is narrower, explaining an opposite interpretation would render 18-1-410 superfluous.
"People aren't hurt when applying amelioratory benefits as broadly as possible," Hartfield said. 
Ingrid Defranco, who argued on behalf of defendant James Patton, said she believes the doctrine introduced by People v. McCoy, which said any retroactive application of an amelioratory statutory amendment must be expressly stated in the law, came out of nowhere and didn't announce itself as a new doctrine. Subsequent cases also have not addressed the doctrine, she said.
Defranco said she believes instructing trial judges to sentence defendants without considering retroactive application would mean imposing sentences the legislature has found unjust. 
"That's a very difficult thing to tell a judge to do when it appears that there should be some discretion there," she said. 
— Julia Cardi