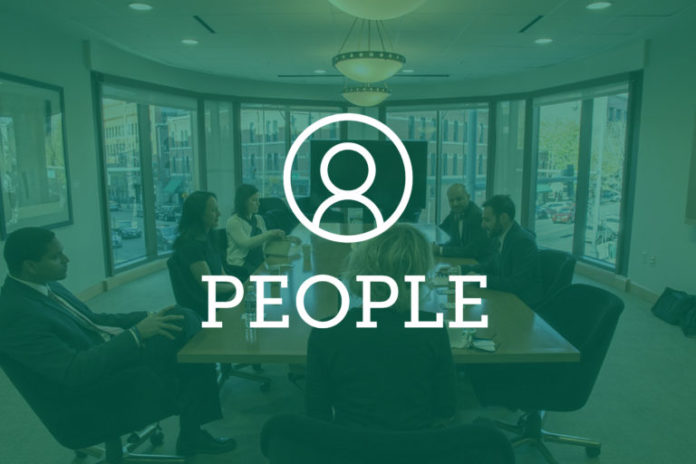 The Judiciary 
The 6th Judicial District Nominating Commission announced on Feb. 2 that 10 applicants for an upcoming district judge vacancy. Rules of the district nominating commission require all applicants be announced once the application period has closed. The vacancy will be created by the retirement of Judge William Herringer which was announced last year. The applicants are Christian Champagne from Durango; Arthur Jacobs from Durango; Sean Murray from Durango; David Ottman from Durango; Kim Shropshire from Durango; Anthony Edwards from Silverton; William Furse from Dolores; Courtney Holm from Edwards; Barbara Stauch from Denver; and Reid Stewart of Hesperus. The nominating commission will select finalists for Gov. Jared Polis to appoint. 
On Feb. 2, Gov. Polis announced he selected Cynthia McKedy to fill an upcoming vacancy on the El Paso County Court. The vacancy, created by the retirement of Judge Doug Miles, will occur on Feb. 27. McKedy, a University of Denver Sturm College of Law graduate, previously worked as a deputy district attorney for the 4th Judicial District and is an owner and partner at firm Anaya McKedy, P.C. 
The 14th Judicial District Nominating Commission selected finalists for an upcoming vacancy on the Routt County Court, according to a Feb. 3 announcement. The vacancy, which will occur on March 7, will be created by the retirement of Judge James Garrecht. The commission announced nine applicants for the vacancy last week, but met on Feb. 2 to select three to recommend to Gov. Polis. The nominees are Matthew Karzen, Lynaia South and Erin Wilson, all from Steamboat Springs. The governor must select the new Routt County Court judge by Feb. 18. 
Movers & Shakers
International firm Wilson Sonsini Goodrich & Rosati announced on Feb. 1 that it will open its first Colorado location. The Boulder office, which is set to open in Q1, will be Wilson Sonsini's 18th office, with 13 in the U.S. and five abroad. Partners Vern Norviel and Tony Jeffries will join the Boulder location in addition to several associates and staff. The firm already has clients in Colorado but opened doors in Boulder to continue to support the state's life sciences businesses as well as other enterprises. 
Kudos 
Jason St. Julien received the 2021 Richard Marden Davis Award on Feb. 3, an annual award that recognizes Denver attorneys who make outstanding impacts on the legal profession and the greater community. The award is presented by regional firm Davis Graham & Stubbs, LLP, the Denver Bar Foundation and the family of DGS founder Richard Davis. 
St. Julien, a Louisiana State University's Paul M. Hebert Law Center graduate, is lead counsel of community trust at Airbnb, Inc. Prior to working in-house, St. Julien worked as an assistant U.S. attorney in the violent crime and immigration enforcement section of the U.S. Attorney's Office in Denver and was a judicial clerk for Judge Mary Ann Vial Lemmon at the U.S. District Court for the Eastern District of Louisiana and for Judge Wiley Daniel at the U.S. District Court for the District of Colorado. St. Julien is a faculty member at the Colorado Bar Association's Continuing Legal Education program and was the Sam Car Bar Association president in 2017. 
In June 2020, St. Julien penned an op-ed in the Denver Post titled "The unrelenting, frustratingly delicate balancing act of being Black." St. Julien became a prominent voice in conversations around the Black Lives Matter movement locally and nationally. He also participated in the 2020 season of the NFL's On Field Recognition Program where former Denver Broncos Coach Anthony Lombardo wore St. Julien's name on his hat to recognize St. Julien's work in the face of discrimination and racism.