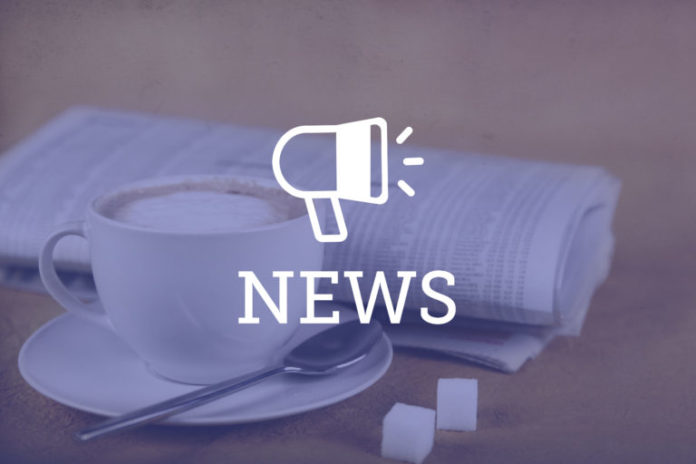 U.S. Supreme Court Chief Justice John Roberts published the 2022 report on the workloads and trends of U.S. federal courts. In the report's opening, Roberts appeared to address public backlash against a number of high-profile Supreme Court rulings last term and emphasized the need for security for judges. 
The Supreme Court's chief justice publishes an annual report on the federal judiciary which includes data summarizing new filings in federal courts across the country compared to previous years.
This year's report included court data from fiscal year 2022 (Oct. 1, 2021, through Sept. 30, 2022) from most branches of the federal judiciary including U.S. courts of appeals, U.S. districts courts and U.S. bankruptcy courts and data from the Supreme Court 2021 term (from Oct. 4, 2021, through Oct. 2, 2022). 
Introducing the report, Roberts appeared to address recent criticisms of the U.S. Supreme Court after a number of controversial rulings in the 2021 term with an anecdote about backlash in the 1950s to the court ruling that ended segregation. 
Roberts detailed the response to the U.S. Supreme Court's 1954 ruling in Brown v. Board of Education which ended the separate but equal doctrine. When nine Black students in 1957 planned to attend Little Rock Central High School in Arkansas, the state's governor ordered the Arkansas National Guard to step in and prevent them from attending. Then-president Dwight Eisenhower intervened and ordered federal troops to ensure the students attended. 
In the conflict over Little Rock Central High School, a federal judge, Ronald Davies presided over the litigation. 
"As he recalled years later, his decision did not involve any difficult legal interpretation: 'it was purely a question of whether the Governor of the State of Arkansas could get away with the doctrine of interposition, placing himself between the Federal Government and the people of Arkansas,'" wrote Roberts. Roberts emphasized that Davies "did not flinch" to rule in favor of the students based on the U.S. Supreme Court's earlier ruling despite widespread regional pushback against the decision. After his ruling, Davies and his family received threats to their lives, Roberts wrote. 
"Judicial opinions speak for themselves, and there is no obligation in our free country to agree with them. Indeed, we judges frequently dissent—sometimes strongly—from our colleagues' opinions, and we explain why in public writings about the cases before us," wrote Roberts.
Roberts didn't explicitly tie the 1957 backlash to modern times, but it's easy to draw parallels between the story and current backlash against the U.S. Supreme Court after it published a number of high-profile and widely criticized rulings last term around matters like abortion rights, administrative powers and freedom of religion protections. 
The chief justice applauded the recent enactment of the Daniel Anderl Judicial Security and Privacy Act which bolsters measures for the personal protection of federal judges and their families. Roberts wrote the act is an important step to allow judges to issue rulings that may be unpopular without fear for their safety. 
"The law requires every judge to swear an oath to perform his or her work without fear or favor, but we must support judges by ensuring their safety. A judicial system cannot and should not live in fear. The events of Little Rock teach about the importance of rule by law instead of by mob," wrote Roberts. 
District and Bankruptcy Court Trends 
According to the report, new case filings and appeals across all branches of U.S. federal courts fell in 2022. At different levels of the federal judiciary, however, trends varied. 
For the 94 federal district courts across the country, there was a 20% decrease in the number of new cases filed compared to fiscal 2021. 
The report noted the sharp decline was likely impacted by multi-district litigation in a class action case around ear plugs which accounted for over 40% of federal cases filed in fiscal 2020. While the number of federal filings related to those cases has decreased since then, fiscal 2021 still had over 80,000 filings connected to the litigation and fiscal 2022 had over 30,000.
Excluding filings from the multidistrict litigation, federal filings in the U.S. fell by 8% from fiscal 2021. That decrease is in line with trends from recent years which have seen steady declines in federal cases being filed since fiscal 2020 and the start of the COVID-19 pandemic. Compared to fiscal 2019, fiscal 2022 was a 19% decrease in new filings. 
Among federal cases, the largest decreases in new filings came from interstate citizen disputes (which saw a 37% decrease compared to fiscal 2021), personal injury cases (which saw a 48% decrease) and Social Security filings (which fell by 31%). The drop in personal injury filings is likely connected to the earplug liability cases, according to the report. 
Cases involving questions of federal law fell slightly by 3% in 2022, cases naming the U.S. as a defendant fell by 9%, cases with the U.S. as a plaintiff fell by 13% and prisoner petitions decreased by 13%. 
Among federal criminal dockets, there was an 8% decline in new cases. Compared to fiscal 2019, the 68,315 new criminal cases in 2022 marked a 26% decrease. Within criminal cases, the categories which accounted for the largest slice of new cases were drug offenses (which had a 15% drop compared to fiscal 2021) and immigration offenses (which increased by 1%). 
Federal bankruptcy courts also saw a drop in new cases in 2022 with 383,810 new filings, a 12% drop from 2021 and a 51% decrease from 2019. Almost all categories of bankruptcy filings fell in 2022 compared to the previous year (non-business declined 11%, business declined by 19%, Chapter 7 petitions fell 26% and Chapter 11 petitions fell 15%). The only bankruptcy category that saw an uptick in 2022 was for Chapter 13 petitions which accounted for 149,077 cases, a 27% increase from 2021.
Appellate Courts
New cases for the U.S. Supreme Court and the 13 federal appeals courts also fell in 2022. 
For its 2021 term, the U.S. Supreme Court had an 8% drop in the number of new filings it received compared to the 2020 term. 
The Supreme Court heard slightly fewer cases than the previous term, with 70 cases argued, 63 disposed of in 58 opinions and seven per curiam decisions in argued cases issued in the 2021 term. The 2020 term saw 72 cases argued and 69 of them disposed of in 55 opinions. 
Appeals were also down at circuit courts which received 6% fewer new filings in fiscal 2022 from fiscal 2021. Compared to fiscal 2019, the 41,839 new cases in 2022 were a 14% drop. 
Among new federal appeals in 2022, the largest decreases came from requests to review administrative agency decisions (17% drop from fiscal 2021) and appeals from pro se litigants (10% drop). Civil appeals also decreased by 5% and criminal appeals by 6%, but other appeals (bankruptcy appeals, original proceedings, miscellaneous applications) increased by 2%. 
The full 2022 Year-End Report on the Federal Judiciary can be accessed here.