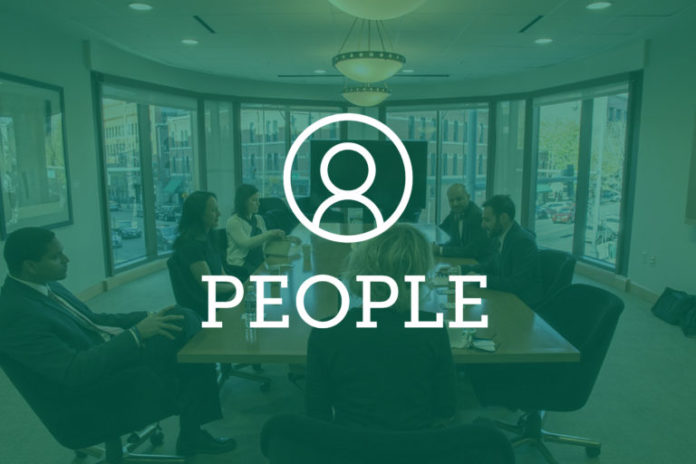 Have an announcement for Law Week Colorado's people section? Let us know.  
Law Firm Updates
Spencer Fane on Dec. 19 announced the addition of Jon Bressler to its Denver office, joining the litigation and dispute resolution practice group as an associate. Bressler has experience representing individuals and businesses in a variety of industries, including real estate, life sciences, health care, construction, securities and aviation. Prior to joining Spencer Fane, Bressler represented clients in high-stakes litigation matters both at a leading international law firm in Washington, D.C. and at a Denver-based firm.
National firm Ogletree Deakins announced Jan. 3 that attorney Marissa Cwik was promoted from associate to shareholder in the firm's Denver office. Cwik advises companies on designing immigration programs to promote hiring and retention and counsels organizations on immigration services. Cwik, a Vanderbilt University Law School graduate, worked for the U.S. Department of Justice prior to joining Ogletree. 
Eight Denver attorneys were promoted from associate to shareholder, national firm Brownstein Hyatt Farber Schreck announced Jan. 3. Craig Finger, Chloe Mickel, Justin Lerner, Charlotte Phelps, Amalia Sax-Bolder, Zach Siegel, Mike Smith and Melanie Taylor were elevated to shareholders. Finger, Mickel and Sax-Bolder are members of the firm's litigation department. Lerner, Siegel and Taylor are members of the real estate department. Phelps practices in the corporate and business department and Smith is a member of the natural resources department. 
Regional firm Davis Graham & Stubbs LLP announced Jan. 4 that David Kuosman joined the Denver office as a partner in the real estate practice group. Kuosman will handle commercial real estate matters and has experience advising clients to achieve business goals in commercial real estate. Kuosman earned his J.D. from the University of Colorado Law School. Prior to joining DGS, Kuosman was a partner in the Boulder office of Faegre Drinker Biddle & Reath LLP.
International firm Kilpatrick Townsend & Stockton on Jan. 4 announced the promotion of four Denver attorneys — one to partnership and three to counsel. Betsy Bengtson, a member of the trademark and copyright team in Denver, was elected to partnership. Adam Gianola, David Hsu and Kevin Bell were all promoted from senior associate to counsel. Gianola and Hsu are members of the electronics and software team. Bell is a member of the patent and trademark litigation team. 
Denver attorney Ashley Dennis was elected to partner in Kutak Rock LLP's Denver office, the national firm announced Jan. 4. Dennis acts as bond and disclosure counsel to municipal bond issuers. Dennis regularly advises issuers on continuing disclosure obligations and related annual filing requirements. 
Coan, Payton & Payne, LLC announced Jan. 4 that attorneys Jody Duvall and Matthew Chudacoff were promoted to partners. Duvall practices in labor and employment law and focuses on advising employers on issues like hiring, termination, discipline and discrimination. Duvall also represents clients in general commercial litigation matters. Chudacoff, a member of the firm's litigation team, focuses on general commercial litigation with an emphasis on resolving disputes. Chudacoff is currently an adjunct professor at the University of Wyoming College of Law. 
Former Colorado congressman Ed Perlmutter joined Holland & Knight, the international firm announced Jan. 5. Perlmutter joined the firm as a partner in its public policy and regulation group in Denver and Washington, D.C. Perlmutter served in the Colorado state senate from 1995 to 2003 and in the U.S. Congress from 2007 to 2023. During his last term in Congress, Perlmutter served in four House committees, including the financial services committee. 
National firm Holland & Hart announced new firm leadership on Jan. 3, including three Colorado attorneys joining leadership roles. Tim Getzoff and Craig Stewart were elected to serve four-year terms on the firm's five-person management committee. Getzoff, a partner in the firm's Boulder office in the intellectual property practice group, was elected as the middle third representative. Stewart was elected as the senior third representative and is a partner in the firm's commercial litigation practice group in Denver. Lindsay Silber, a partner in the Denver office, was appointed leader of the intellectual property practice group. 
International firm Hogan Lovells announced Jan. 5 that Emily Kimball and Christopher Weigand were promoted partners in the firm's Denver office. Kimball, a global regulatory attorney, focuses on transport and logistics. Weigand is a corporate and finance attorney with a focus on sports, media and entertainment. 
Denver attorney and partner at WilmerHale, John Walsh, is the new co-chair of the firm's investigations and criminal litigation practice, the international firm announced Jan. 5. Walsh focuses his practice on complex civil and criminal litigation, internal investigations and international matters. 
The Judiciary 
On Jan., 5 Gov. Jared Polis appointed Judge Anthony Baca to a vacancy on the 6th Judicial District Court covering Archuleta, La Plata and San Juan counties created by the Jan. 14 resignation of Judge Todd Norvell. Baca, a La Plata County Court judge since 2022, formerly served as a Dolores County Court judge and a district court magistrate in the 22nd Judicial District. The University of Texas School of Law graduate was also previously the owner of Baca Consulting. 
Kudos 
Ireland Stapleton announced Jan. 3 that three of the firm's attorneys James Benjamin, Kelley Duke and Julie Walker, were selected for 5280 Magazine's 2023 list of Denver's top lawyers. Benjamin was selected for his expertise in real estate law, where he focuses on commercial real estate transition work. Duke was selected for civil litigation, in which she's a litigator and trial attorney. Walker was selected for her construction litigation work. Walker has experience as a trial attorney representing businesses and individuals in federal and state courts.
Correction note: an earlier version of this article misspelled Tim Getzoff's name. Law Week regrets the error. An announcement from Spencer Fane was also added on Jan. 6.