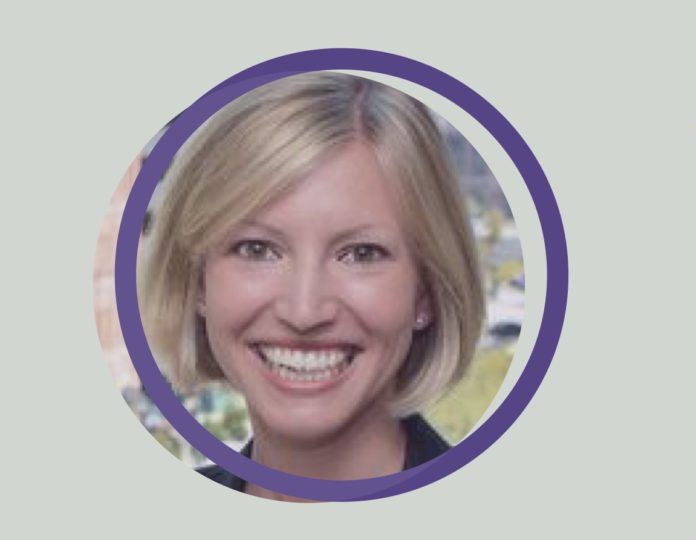 Jackie Roeder of Davis, Graham & Stubbs does not lose sight of her purpose, no matter how many "balls" are in the air. A veteran commercial, criminal defense, and torts litigator, the Princeton University and University of Michigan Law School alumnus runs a fine-tuned machine to serve her grateful clients.
"It requires a constant juggle and resetting and recalibrating of crises and priorities on a daily basis to ensure that I'm delivering the best service I can to my clients when they need it and not sitting on anything," she said. "It requires a lot of organization and it requires the ability to delegate to great people and to multitask and to stay on top of it and reassess what that list looks like in the morning, again in the middle of the day, and again before you go to bed."
Roeder, who also worked for O'Melveny & Myers in New York before moving to the Mile High City, has had a "fruitful year" despite the pandemic. She was instrumental in securing a dismissal of a complaint in a shareholder derivative suit brought in Colorado's federal district court, convinced the SEC not to bring an enforcement action against a client, and persuaded the Department of Justice to refrain from False Claims Act charges against a DGS client after a multi-year investigation and presentation.
The white collar criminal defense cases are Roeder's favorites. In approaching them, she aims to both maintain the integrity of an investigation and to understand the psychology behind the problem she's asked to solve. "You don't need to be enterprise disruptive, but you [also] have to keep everybody informed so that you don't end up with the gossip mill or a front-page story on your hands," she said.
In all of her client work, though, she said she remains cognizant of the fact that the law is a service business. Roeder reminds herself, as she does associates and peers, that the practice is "a marathon, not a sprint." For her, a life in the law is one "constant learning and evolution." I'm constantly improving my skills and improving my ability to be the best lawyer and partner for clients that I can be," she said. "So much of it, honestly, is about attitude and perspective and a willingness to recognize what you do and don't know, to ask questions, to seek out mentors, and to say what you want."
To get to where she is at DGS, Roeder said she skipped the "academic pursuits" of a clerkship after law school and instead sought to begin her practice as soon as possible. By the time Roeder joined Davis Graham & Stubbs as a senior associate, she said her desire to work directly with clients was well-established and that the firm's partners welcomed her determination.
"I was met with resending enthusiasm and people who said 'great, go do this trial, you're going to first-chair it' and 'go take all these depositions, tell me what the strategy is for this case' and 'let me introduce you to these clients.' Roeder said that a former DGS partner, Miko Brown, has been one of her key mentors. "She took me under her wing and showed me the ropes."
Mentorship is, for Roeder, an essential component in any lawyer's success. "It really is an apprenticeship for a long time until you feel like you've got your feet under you," she said. "I was fortunate enough to [work for] people who gave me those opportunities and trusted me with them. I think you have to do it in order to be able to do it."
Career highlights include successful quests to secure commitments from the government not to prosecute clients, dismissals of criminal cases, and defense verdicts for her clients in civil cases. Roeder fondly remembered one trial that occurred shortly after she joined DGS. The high-dollar case, on which she worked with two other lawyers, was a hard-fought win for her client. "The day that we got the jury verdict, it was one of those emotional highs that you can't quite replicate," she said. "It cemented for me the fact that I like what I do." Roeder explained that the feeling of having helped a client validates her efforts to manage a large, diverse and busy practice. "As stressful as preparing for a trial is, and [despite] all of the ups and downs, it's so worth it," she said.
As for the less exciting moments of her career, Roeder said "there are periods of the job where you really feel like it's a slog." That, though, does not surprise her. "That's true in any profession," she said. "Sometimes you don't have a trial, you don't win a summary judgment motion. It's the ebb and flow of it."