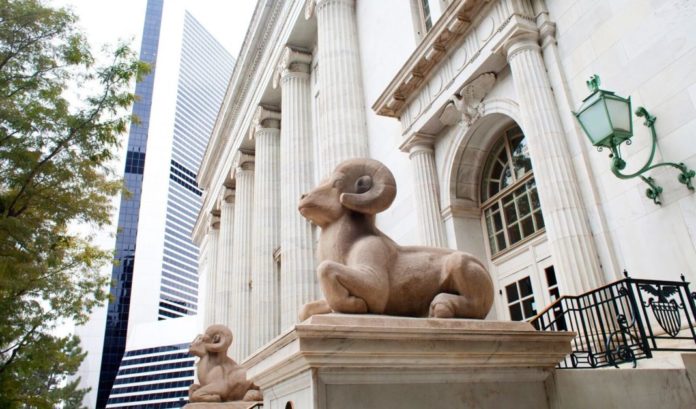 Next week, the 10th Circuit Court of Appeals returns for oral arguments in Denver. The federal appeals court that covers Colorado and a number of surrounding states will hear over 50 cases on a range of questions. 
Some highlights of the docket include a case that asks if Colorado's regulations around charitable solicitations violate freedom of speech and an appeal from the parents of a kindergarten student expelled from his Colorado Springs school for wearing earrings. 
See the full docket of oral arguments for May 16-19. 
Colorado Charitable Solicitations Act Challenge 
On May 17, Judges Harris Hartz, Scott Matheson and Carolyn McHugh will hear arguments in a case that challenges the constitutionality of Colorado regulations on charitable solicitations. 
InfoCision Management Corporation sued Colorado Secretary of State Jena Griswold in 2020 after the company was denied a renewed application to solicit charitable contributions in August 2019. InfoCision is an Ohio-based for-profit company that solicits donations for nonprofits. The Secretary of State's office also denied the application in 2018 but later granted it after InfoCision appealed based on the office missing a 10-day denial window.  
In 2018, InfoCision entered into a settlement agreement with the Federal Trade Commission to resolve claims it misled consumers through telemarketers who stated they weren't calling to solicit charitable contributions.
In the denial of the annually renewed license, the Secretary of State's office wrote the company was barred based on a portion of the Colorado Charitable Solicitations Act that prohibits issuing the license to a paid solicitor "convicted of, found guilty of, pled guilty or nolo contendere" within the previous five years of "any crime arising from the conduct of a solicitation for a charitable organization or sponsor, under the laws of this or any other state or of the United States." The denial was based on the 2018 settlement and according to InfoCision, Colorado was the only state out of 45 to deny the license renewal following it. 
After unsuccessful administrative appeals, InfoCision sued the secretary of state and argued the Colorado Charitable Solicitations Act is unconstitutional for four reasons: it's a prior restraint and therefore an "impermissible abridgment of protected speech;" the prior restraint gives the secretary of state unchecked discretion; the law violates the Colorado Constitution's protections of free speech; and it violates the Administrative Procedures Act. 
Judge William Martinez disagreed with InfoCision and ruled in favor of Colorado, finding the Colorado Charitable Solicitations Act is a content-neutral law and doesn't give the secretary of state unchecked discretion. 
InfoCision appealed. Now in front of the 10th Circuit Court of Appeals, the company is asking the appellate court to apply strict scrutiny to the law and find it is content-based and a prior restraint on speech. 
Colorado is asking the 10th Circuit to dismiss the case as moot, since the five-year window from the 2018 settlement ended earlier this year. The state is also asking the court to uphold the lower court's findings. 
Joining the appeal as amicus curiae are two groups that represent nonprofits — The Colorado Nonprofit Association and The Nonprofit Alliance Foundation — who have split views on how the Colorado Charitable Solicitations Act impacts nonprofits. 
The Colorado Charitable Solicitations Act was first passed in the 1980s and amended in 2001 to regulate nonprofit fundraising in the state. The law was passed in response to a "widespread practice" of fraudulent charitable solicitations that undermined efforts and fundraising of legitimate charities, according to its legislative declaration. 
The Colorado Nonprofit Association, represented by attorneys at Ireland Stapleton's Denver office, argued in its brief that prior to the enactment of the Charitable Solicitations Act public trust in nonprofit fundraising was low. The group, which represents 1,500 501(c)(3) and 501(c) organizations in Colorado, argued requiring solicitors to disclose financial data reduced deceptive practices and has increased trust, donations to legitimate organizations and transparency to ensure funds meet intended recipients. The brief urged the 10th Circuit to uphold the law. 
The Nonprofit Alliance Foundation on the other hand urged the 10th Circuit to side with InfoCision. NAF, which is the advocacy arm of The Nonprofit Alliance, represents hundreds of nonprofit organizations across the country that it argued in its brief are affected "by Colorado's unconstitutional prior restraint of speech." 
Represented by New York attorneys with Perlman & Perlman, NAF's brief argued the Colorado Charitable Solicitations Act goes beyond regulating fraudulent speech. It further argued that Colorado's denial of a renewed license could impact InfoCision's status in other states, "resulting in separate constitutional challenges in all jurisdictions that deny a right to speak based on this adverse ruling." 
InfoCision is represented by Missouri attorneys Karen Donnelly, Errol Copilevitz and Colin Gregory with Copilevitz, Lam & Raney, P.C. and solo practitioner Jonathan Sternberg. 
The case is InfoCision v. Griswold, 22-1264. 
Gendered Dress Codes
On May 18, Judges Hartz, McHugh and Joel Carson will hear an appeal from a Colorado student over a school's gendered dress code. 
The parents of a kindergarten student in 2019 sued Colorado Springs charter school Rocky Mountain Classical Academy after their son, named in court documents as John Doe, was expelled for wearing earrings. 
According to court documents, Doe wore small blue earrings on his first day of school which led to his teacher contacting his parents and informing them it was against dress code. The school's dress code prevents "jewelry other than watches for boys or girls, and small earrings on girls" from being worn by students. Doe's parents said in court documents their son wore earrings to pre-acceptance meetings and they weren't informed doing so would be an issue. 
After the first incident, Doe's parents met with school leadership and raised concern the dress code was a form of illegal gender discrimination. Doe continued to wear earrings to school leading to escalating disciplinary actions that eventually resulted in his expulsion.
The parents sued the school and two of its leaders and put forward claims under the Equal Protection Clause and Title IX. Judge Daniel Domenico later dismissed the lawsuit for failing to state a claim, finding the dress code placed comparable burdens on students of different genders and the parents didn't adequately plead a claim of retaliation. 
On appeal, the parents are asking the 10th Circuit to reinstate their complaint. They argue Domenico improperly applied precedent around gendered dress codes and didn't properly interpret evidence of retaliation under Title IX. 
Doe is represented by Igor Raykin and Michael Nolt of Kishinevsky & Raykin. Rocky Mountain Classical Academy is represented by Eric Hall with Sparks Willson. 
The case is Doe v. Rocky Mountain Classical Academy, et. al., 22-1369.