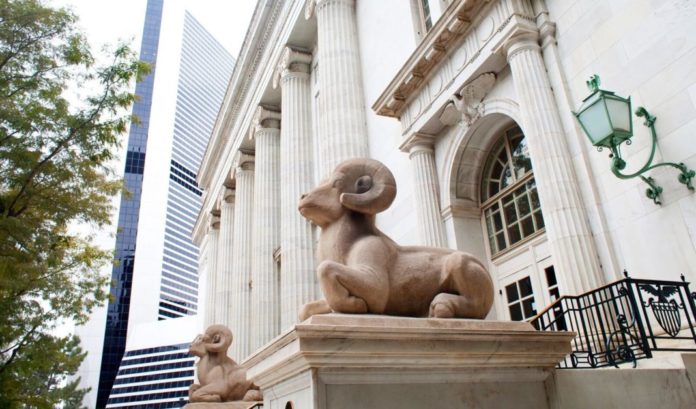 The 10th Circuit Court of Appeals issued a handful of opinions and orders in the week between Christmas and New Year's Day. The appellate court revived a Colorado lawsuit challenging car warranty robocalls and ruled on a Utah case involving Clean Air Act violations. In a decision that drew a strong dissent, the court also denied an en banc rehearing to American Samoans who say they should be considered U.S. citizens. 
Robocall Challenge
In this putative class action lawsuit, Alexander Hood sued American Auto Care, which sells vehicle service contracts for extended warranties, along with several other companies and individuals. Hood alleged the defendants violated the Telephone Consumer Protection Act by making automated calls to his and other class members' cell phones. The TCPA prohibits almost all robocalls to cell phones.
Hood, a Colorado resident, received the automated call on his cell phone, which has a Vermont phone number. AAC moved to dismiss for lack of personal jurisdiction, arguing its calls to Colorado residents at Colorado numbers cannot support personal jurisdiction for Hood's claim based on a call to his Vermont number. AAC also argued its calls to Colorado numbers didn't give rise to its call to Hood's Vermont number. To assess specific jurisdiction challenges, courts must consider whether the defendant has purposefully directed activities at residents of the forum and whether the suit arose out of those activities.
The district court granted the motion to dismiss. It concluded that while Hood had alleged sufficient facts to establish that AAC directs telemarking to Colorado, the call to his Vermont number did not arise out of calls to Colorado phone numbers.
The 10th Circuit on Dec. 28 reversed the dismissal, finding that "the dismissal cannot stand" due to the U.S. Supreme Court's recent decision in Ford Motor Co. v. Montana Eighth Judicial District Court. The 2021 Ford decision, which was issued after the lower court dismissed Hood's case, rejects AAC's arguments, the 10th Circuit panel concluded.
Air Pollution Appeal
The non-profit Utah Physicians for a Healthy Environment sued Diesel Power Gear and other businesses focused on diesel trucks, parts and merchandise. UPHE alleged the defendants were violating the Clean Air Act and Utah's State Implementation Plan by tampering with required emission-control devices. The trial court ruled in UPHE's favor, finding the defendants liable for hundreds of violations, and fined them more than $760,000.
On appeal, the defendants challenged UPHE's standing, the district court's tabulation of violations and its penalty analysis. The 10th Circuit rejected most of the defendants' arguments but found that UPHE lacks Article III standing to challenge conduct that has not contributed to air pollution in Utah's Wasatch Front. The appellate court concluded the group may not bring claims based on vehicles never driven in Utah, devices sold outside Utah or parts that were marketed but never sold.
The 10th Circuit also concluded the lower court must reevaluate the seriousness of the defendants' violations of the Utah plan's anti-tampering provision.
American Samoan Citizenship Rehearing Denied
In another case from Utah, the 10th Circuit denied an en banc rehearing of a case about the citizenship rights of people born in American Samoa.
The U.S. government considers people born in American Samoa, a U.S. territory in the South Pacific, to be U.S. nationals — but not citizens. They carry U.S. passports but don't have the right to vote or hold certain government jobs unless they become naturalized citizens.
John Fitisemanu, Pale Tuli and Rosavita Tuli sued the U.S. government. They say that because they were born in American Samoa, they were born "in the United States" and are therefore U.S. citizens under the Fourteenth Amendment's Citizenship Clause. In 2019, a Utah federal judge agreed, finding that people born in the territory should have birthright citizenship.
However, in 2021, a 10th Circuit panel reversed that decision, finding that "neither constitutional text nor Supreme Court precedent demands the district court's interpretation of the Citizenship Clause of the Fourteenth Amendment." Instead, it is Congress' job to determine citizenship for people in U.S. territories, the panel said.
The plaintiffs asked the full 10th Circuit to hear their case, but the judges on Dec. 27 denied the en banc rehearing. In a dissent joined by Judge Nancy Moritz, Judge Robert Bacharach wrote that the court should have granted the request for en banc consideration because "the issue of citizenship for individuals born in American Samoa is exceptionally important."
American Samoa is the only U.S. territory that does not provide birthright citizenship. Congress has extended citizenship to people born in Puerto Rico, Guam, the Virgin Islands and Northern Mariana Islands. However, Bacharach noted, inhabitants of these territories could find themselves in the same predicament as American Samoans if Congress were to change their status. "Unlike American Samoans, individuals born in these territories enjoy statutory citizenship; but they are treated as citizens only at the whim of Congress," Bacharach wrote.