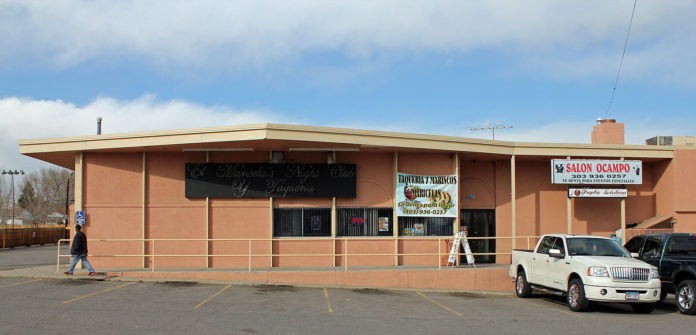 Immigration has been a hot-button topic for decades in the U.S. In May 2005, Colorado became an epicenter in the illegal immigration controversy after a shooting took place in a Denver dance hall, killing one off-duty police officer and injuring another.
In May 2005, two Denver detectives were working off-duty as security at the Salon Ocampo Hall at a private baptismal party. According to a May 2005 Denver Post article, Detective Donnie Young was shot three times in the head and the side and Detective John Bishop, "an eight-year veteran assigned to the child-abuse unit, was shot in the back but was not seriously hurt. Police said a bulletproof vest likely saved his life."
The Denver Post went on to note that Young was "the first Denver officer killed in nearly five years" and was the first officer shot to death for eight years. Young had been a 12-year veteran and worked with the fugitive/bomb unit.
The Washington Times in May 2005 reported an "international manhunt" took place to find the shooter. Raúl Gómez-García was apprehended a month later in Mexico where he fled after the shooting.
Gómez-García was turned in by his grandmother, who was later denied the $100,000 reward from Crime Stoppers, a move that drew criticism from Denver-area news media, including the Denver Post and 9News. Mexican officials refused to extradite Gómez-García unless Colorado reduced the charges to second-degree murder and first-degree attempted murder.
Young and Bishop had escorted Gómez-García out of the party, believing he was crashing because he'd been unable to present his invitation after he walked out of the party. The day following the shooting, Gómez-García reported to work as a dishwasher and general kitchen hand at the Cherry Cricket, a restaurant partly owned by then-Denver Mayor John Hickenlooper. Hickenlooper's wife, Helen Thorpe, also covered Gómez-García's trial as a freelance journalist.
A September 2006 Denver Post article reported prosecutors said Gomez-Garcia ambushed "two defenseless officers in a cowardly act of revenge after he was ridiculed by acquaintances after being roughly ejected" by Young.
Gomez-Garcia told the Denver Post "he purposely aimed for their bodies because he was trying to hit the vests." Gomez-Garcia "said he wanted to embarrass them, just like Young embarrassed him when he grabbed him by the arm and throat and escorted him out."
But prosecutors presented evidence that "when [Gomez-Garcia] was arrested in Mexico on June 4, 2005, U.S. Marshal Jose Chavarria, and two Mexican federal agents, Roberto Reyes-Gomez and Oswaldo Iracheta-Lopez, said that Gomez-Garcia was glad when he found out Young had died."
Gómez-García's account of the shooting changed several times according to investigators. First, he had said he tried to aim for chests because he said he thought the officers may have been wearing vests, then he said he was glad Young had died, then he reportedly told Mexican federal agents he'd only aimed at their feet.
In October 2006, Gómez-García was convicted and sentenced to the maximum term of 80 years in prison. The Denver Post reported "Young's widow and the judge labeled the killer a 'coward.'"