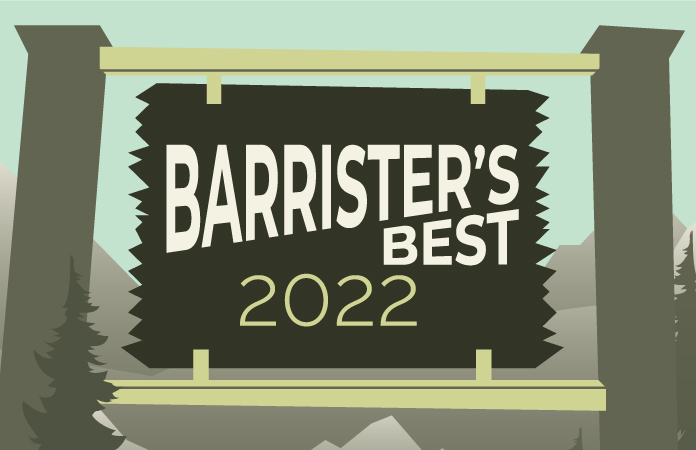 Supreme Court Justice
People's: Justice Melissa Hart
A Denver native, Justice Melissa Hart was appointed by former Gov. John Hickenlooper to serve on the Colorado Supreme Court in 2017. She is a member of several bar associations, including the Colorado Hispanic Bar Association and the Colorado LGBT Bar Association and has been given several awards for her community service work.
Court of Appeals judge
People's: Judge Lino Lipinsky de Orlov
Prior to joining the Court of Appeals in 2019, Judge Lino Lipinsky de Orlov was chair of the Denver litigation department at international law firm Dentons. In 2006, he co-founded the Colorado Lawyer Chapter of the American Society and currently serves on the Court of Appeals' Technology Committee and the Board of the Colorado Judicial Institute.
Trial court judge
People's: Arapahoe County District Court Judge Frederick Martinez
Judge Frederick Martinez was appointed to the 18th Judicial District Court in 2014. A University of Colorado Law School graduate, he was previously a litigator who primarily focused his practice on criminal defense and general tort litigation. His docket currently consists of civil matters.
Lawyer-turned-legislator
People's: Terrance Carroll
In addition to his law career, Terrance Carroll has served as a minister, state legislator and the 54th Speaker of the Colorado House of Representatives from 2003 to 2011. He notes on his LinkedIn professional page he is the only African American to hold that position in Colorado. He currently works as a senior voting rights fellow at FairVote.
Public sector lawyer
People's: Colorado Attorney General Phil Weiser
Phil Weiser has served as Colorado's 39th attorney general since 2019. Prior to his work as AG, Weiser was a deputy AG in the Department of Justice, served as a professor of law and dean of the University of Colorado Law School and was a law clerk to Justices Byron White and Ruth Bader Ginsburg at the U.S. Supreme Court.
Government lawyer
People's: Norman Brownstein at Brownstein Hyatt Farber Schreck
Norman Brownstein has played a role in developing significant tax and telecom legislation and has been recognized by both Super Lawyers and Best Lawyers.
Lobbying firm
People's: Brownstein Hyatt Farber Schreck
Brownstein Hyatt Farber Schreck, LLP, a bipartisan government relations practice established in Colorado more than 50 years ago, has had a national impact on public policy. Today, the firm has around 275 lawyers and policy professionals in 12 offices.