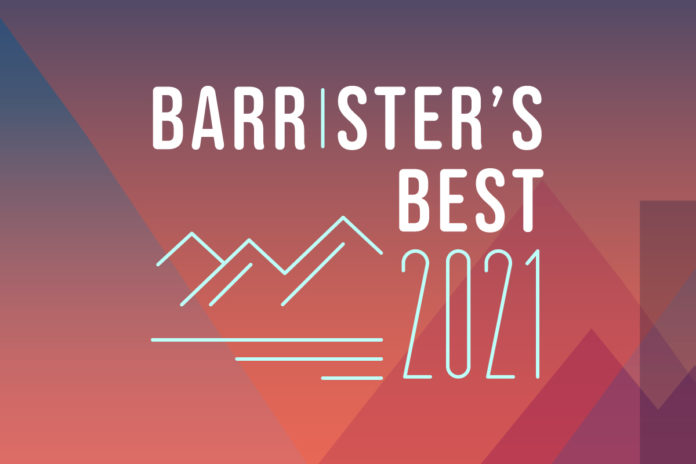 Supreme Court Justice
PEOPLE'S: Justice Richard Gabriel
After serving on the Colorado Court of Appeals for seven years and working as the City Prosecutor for Lafayette, Justice Richard Gabriel was appointed to the Colorado Supreme Court in 2015. He writes and speaks frequently on judiciary and trial issues, authoring legal education papers over the past three decades.
Court of Appeals Judge
PEOPLE'S: Judge Terry Fox
Judge Terry Fox has served on the Colorado Court of Appeals since 2011. As a member of the Judicial Dream Team in collaboration with the Center for Legal Inclusiveness, she is actively working to promote diversity on the bench. She also contributes to the Supreme Court's Advisory Committee on Language Access and the Supreme Court's Character and Fitness Committee. She is a member of the Colorado Hispanic Bar Association as well, and is committed to mentoring young lawyers and potential jurists.
Trial Court Judge
PEOPLE'S: Judge Frederick Martinez
Judge Frederick Martinez was appointed to the District Court in 2014. He came to the position with prior experience as a litigator. Away from the court, Martinez volunteers at Urban Peak, a local non-profit in the area that provides essential services to youth experiencing homelessness or who are at risk.
Lawyer-Turned-Legislator 
PEOPLE'S: Terrance Carroll
Terrance Carroll, former Colorado legislator and speaker of the Colorado House of Representatives, is the first Black man to be speaker of the Colorado House. He served in the legislature from 2003 until his term limit in 2011. He's currently the Colorado state director for Unite America.
Public Sector Lawyer 
PEOPLE'S: Doug Friednash, Brownstein Hyatt Farber Schreck
Doug Friednash is no stranger to complex public policy issues. He was the chief of staff for former Colorado Gov. John Hickenlooper and city attorney for Denver Mayor Michael Hancock, his extensive experience in state legislation and public sector law has resulted in more than a decade of regular industry recognition. 
Government Lawyer 
PEOPLE'S: Katie Konecny
Katie Konecny of the 17th Judicial District was named 2021 Outstanding Faculty by the Colorado District Attorney's Council last month.
Lobbying Firm
PEOPLE'S: Brownstein Hyatt Farber Schreck
Brownstein Hyatt Farber Schreck was established in Denver more than 50 years ago but it has since grown to 12 locations across the U.S. The Denver firm is among the top lobbying firms in the nation.