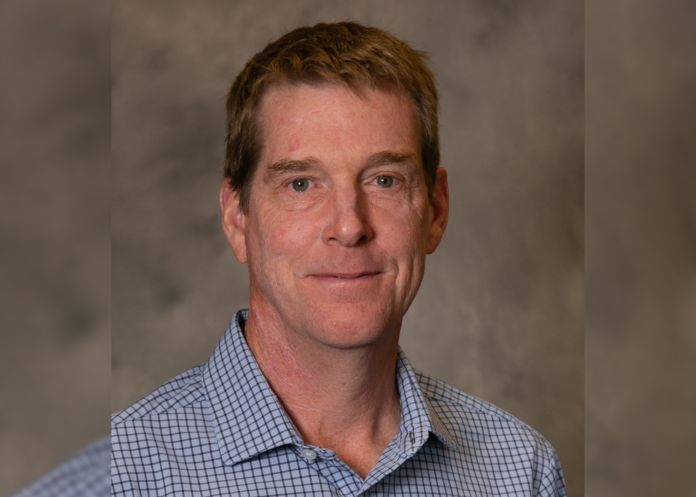 Going back to school can be daunting for anyone, but could you imagine being in law school at age 60?
That's what Douglas Beltman did at the University of Colorado Law School, saying he enjoyed the experience and will be back for the second year. Beltman noted the faculty, staff and students have all been supportive, while also being challenging and demanding of him.
"I've been blown away with how warm and receptive and open everybody is to having an old guy in their class," Beltman said.
Beltman previously worked in environmental science where most recently he was a senior partner at a consulting firm. Most of that work was for government agencies at sites like oil spills, hazardous waste sites and pollution sites. The scientists, like Beltman, figured out what the environmental impacts were. 
"This was all in support of government plaintiff litigation usually against polluters," Beltman added. Before that, Beltman was with the U.S. Environmental Protection Agency doing the same type of thing. 
Beltman retired when he was 50, but thinks it may have been a little too early for him. He tried lots of different things in those 10 years like volunteer work, being part of a Zimbabwean marimba performance band and he did some hiking and traveled, while seeing his family a lot more. He even took a job at the National Center for Atmospheric Research for a while.
"I really missed the challenge of environmental litigation that is often high stakes and its applying scientific knowledge within the legal context," he said. "Now I want to go back and get a JD and combine it with my scientific background and do the same sort of thing, but both from the science side and the law side."
Beltman noted most people retire at age 65, but he sort of flip-flopped, allowing himself to still be young and fit enough to enjoy lots of things.
"I got bored," Beltman said, who has a Master's in ecology. "I still have juice. I want to get back in there and do what I can to help improve the environment."
Beltman said at the beginning when he got home, he would be exhausted, but he gradually got used to it. 
"I think being older, there's some disadvantages and maybe advantages," he added. "I think my brain's probably not as sharp [with] details as it used to be like case names. … On the other hand, I think I have a better perspective. I don't have to stress about anything really because whatever happens in law school, I'm going to come out the other side and I'll be OK."
Having a background as a scientist, Beltman found it challenging at times to adjust to how he thinks and processes things, going from physical laws to adjusting to the arguments of law. He said he thought contracts were pretty straightforward because he found underneath it all, you look at what's fair between the two parties. 
"Then you get to torts … it's like we're just making stuff up and that's been harder for me to adjust to," Beltman said.
Beltman is also older than many of the professors, but he feels like they've treated him as another student. Beltman added his family has also been very supportive of him. He and his wife have one daughter, who is out of the house now, and his wife is mostly retired. 
"[My wife's] been really supportive because she can see how excited I am about it and how energizing it is for me and she could see before law school, that I was getting pretty bored," he said. 
Beltman recently held an end-of-year party at his house to celebrate the end of the first year with a bunch of law students and superlative awards were handed out like "Most likely to be a Supreme Court Justice."
"I won the award of 'Most Likely to Still be a Full-time Practicing Attorney at Age 95,'" Beltman said. "So I don't know what my retirement age is."
After he graduates, Beltman wants to work with or for environmental nonprofits and to be able to provide the scientific perspective whether that's on staff somewhere or as a consultant.
"I want to make a difference by bettering the environment," he said. "When I die, I want the environment to be better than if I had done nothing."