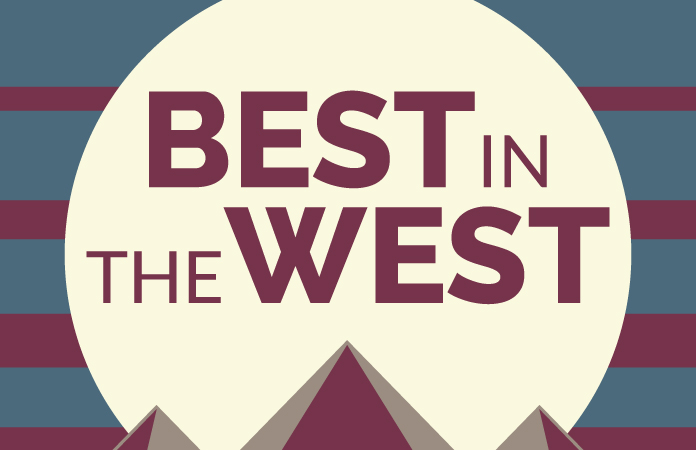 With big developments in legislation and the Supreme Court, environmental, natural resource and energy attorneys recognized by Best Lawyers are being kept busy in Colorado.
One of the biggest developments to environmental law this year was the Supreme Court's ruling in West Virginia v. EPA, limiting the scope of the EPA's powers given through the Clean Air Act. 
Courtney Shephard, a natural resources associate attorney with Brownstein Hyatt Farber Schreck who focuses on public lands, energy and water, wrote in an email the case will have a significant impact on all environmental, natural resource and energy expertise.
"The 'major questions' doctrine is a newly minted legal principle that allows a court to scrutinize the source of authority for an agency action when a court determines that action has major political and economic consequences," Shephard wrote. "How and when to apply the major questions is not clear from the ruling, but this decision is a big shift from the long-held principle of deferring to agency expertise." 
Chris Chrisman, a Holland & Hart partner who focuses on oil and gas litigation, contended the past year had been momentous for environmental law, not only because of the West Virginia decision, but because of amendments to the Clean Air Act, and challenges to federal oil and gas leasing. Chrisman believes more changes can be expected moving forward.
"These developments were anticipated for some time, but they hardly end the controversies," Chrisman wrote. "We can expect to see continued litigation over the EPA's regulatory authority, climate change disputes, and federal leasing, in the next several years."
Chrisman added legal and policy issues in environmental and natural resource law will be impacted by economic and geopolitical context. Supplies of oil and gas are uncertain, demand is improving following COVID-19, Chrisman continued, and sanctions are putting Europe under "enormous pressure." 
"Policymakers will be under similar pressure to ensure that US businesses and consumers have access to affordable energy, and at the same time, not be seen as backtracking on climate goals," Chrisman wrote. "That will be a difficult balance." 
For natural resource projects, Shepherd conveyed the political climate and court battles can create uncertainty because many of the regulations were made to tackle problems of the past, not today's complex issues. 
"Updating these outdated management schemes to clearly regulate today's industries and dilemmas will allow companies to spend time and money on innovation instead of litigation," Shepard wrote. 
Trends in environmental law, especially in Colorado, have included the shifting of regulatory authority and the "squeezing out" of smaller players in the oil and gas industry. Betsy Temkin, a partner at Davis Graham & Stubbs LLP whose practice focuses on environmental litigation and site remediation and reuse, said historically oil and gas corporations have been regulated by a different body other than the state health department. 
With more focus on environmental issues though, comes more authority given to special commissions, blurring the lines between the health department and other special commissions. As regulatory groups ramp up new programs, smaller oil and gas companies will start exiting the industry. 
Temkin added more superfund sites would be reopened because of environmental justice and climate change considerations and emerging contaminants being detected at elevated concentrations. 
"To the extent that anyone thought the Superfund work was going to be finite, it is not," Temkin said. 
Clean energy is another trend in environmental and natural resource law. Shephard wrote "it's exciting" to see energy transformation pick up, with things like hydrogen, wind, solar and carbon capture with sequestration seeing increased investment and interest. Andrew Spielman, a shareholder with Brownstein Hyatt Farber Schreck who works in development approvals for energy, mining and recreation industries, said laws out of Washington, D.C.  have been encouraging clean energy projects. Spielman said he's seen trends in various clean energy source facilities. 
"We're doing a lot of work in [the] clean energy space, both renewables and what I would call cleantech and we're helping clients who are changing the world developing clean fuels," Spielman said. 
Helping clients navigate complex and complicated environmental and regulatory issues has been one of Temkin's biggest accomplishments this year. Temkin conveyed that between regulatory initiatives, real estate development and other developments, environmental law has been busy in Colorado. 
"Even when other areas of law dropped off some when the pandemic hit, environmental [law] didn't slow down at all," Temkin said. "And I thought that perhaps, as interest rates creeped up, that a lot of the transactional work would dry up … but at least in Colorado, that hasn't been the case, at least not yet."