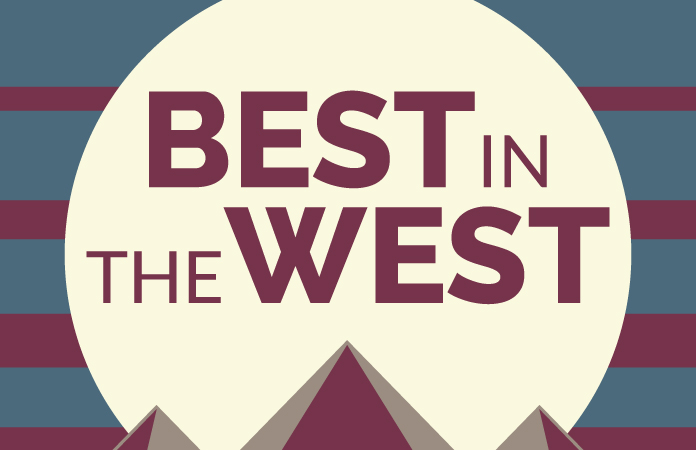 Any recognition by Best Lawyers is a high honor in the legal community, but making the  Lawyer of the Year cut is especially prestigious. 
Best Lawyers estimates 0.4% of U.S. attorneys are recognized on its Lawyer of the Year list which singles out one attorney per practice area in each region. Those selected received the highest overall feedback from their peers for their work. 
Law Week received 16 announcements from four firms for local 2023 Lawyers of the Year. According to some of Colorado's top private practitioners, in the past year, they navigated a fluctuating economy, made progress after the pandemic and did it all with key support from colleagues. 
Economic Turbulence 
In the last year, the U.S. economy has been in flux. With record low interest rates, increasing inflation and an official recession, Lawyers of the Year said they juggled new and interesting legal matters for clients. 
David Lucas, a member at Sherman & Howard's Denver office, was named Denver's 2023 Lawyer of the Year for his work in public finance law. Lucas works on complex transactions with a range of clients and contended the last year has been challenging given the current economy. 
"The public finance markets have experienced a great deal of turbulence over the last 12 months. From historically low interest rates leading to high demand for municipal bonds to now much more difficult conditions, it has been a very demanding ride," wrote Lucas. 
For Brownstein Hyatt Farber Schreck shareholder Mike Pankow, a 2023 Denver Lawyer of the Year in banking and finance law, bankruptcy and creditor debt rights/insolvency and reorganization law, a changing economy meant he needed to come up with creative solutions for clients. But meeting the changes head-on and getting creative wasn't a bad thing, according to Pankow. 
"The economy has been in flux the last year, which has resulted in the need to strategize with a variety of clients across different types of deals and businesses," Pankow wrote. "That process is always energizing and a learning experience."
Making Headway 
While the COVID-19 pandemic is still alive and well, attorneys asserted the last year gave them the opportunity to wrap up drawn out matters and make exciting progress for clients. 
Patrick Scully, a shareholder at Sherman & Howard Denver who handles complex labor law issues, conveyed there's been fast moving changes in U.S. labor law over the last year. The Denver 2023 labor law and management Lawyer of the Year credited the firm's labor and employment law team with keeping up with the fast moving changes. 
Scully added over the last year his highlights were restricting two long-standing clients from protracted National Labor Relations Board litigation. Scully, a former NLRB lawyer, union attorney and corporate counsel wrote he wants others to understand "the field of traditional labor law is a viable and rewarding career path."  
Davis Graham & Stubbs partner Brett Painter received the 2023 Lawyer of the Year recognition in the defendant mass tort litigation/class actions category. He added over the last year one of his largest accomplishments was resolving a lawsuit against one of his clients. "It was gratifying to assist with a resolution in a case that otherwise would have jeopardized the company's ability to continue doing business," wrote Painter.
Painter added that Colorado has a skilled pool of lawyers who work in class action defense. 
"My goal is to be a go-to lawyer in defending class/collective actions, and I hope that this honor helps set me apart from the many talented lawyers in Colorado who handle these types of cases," he wrote. 
Carolynne White, a shareholder at Brownstein's Denver office, expressed in the last year she was able to make exciting progress for her land use and real estate clients. White was named Lawyer of the Year in the land use and zoning law and municipal law categories and added she was excited to help clients build spaces for Coloradoans. 
"One of the reasons I transitioned to private practice was to be able to work on tangible projects, creating real places for people to live, work, shop and visit," wrote White. "This year I've had the opportunity to attend several groundbreaking and ribbon cutting ceremonies for clients' projects — the ultimate physical manifestation of the work we do."   
For Jerome "Jay" Sturhahn, a member at the Sherman & Howard Denver office and the 2023 Lawyer of the Year in litigation and insurance, this year offered a chance to make important progress for clients. 
"I was fortunate enough to be trusted by my clients to take cases to trial and help negotiate some creative resolutions to disputes," wrote Sturhahn. "The greatest honor is the respect of my colleagues and the other lawyers I deal with on a day-to-day basis."
Behind the 'Best Lawyers' 
All the 2023 Lawyers of the Year Law Week contacted thanked Colorado's legal community for nominating them and recognizing their work. But overwhelmingly, the lawyers emphasized that behind their success over the last year was a team of attorneys, legal professionals and staff who helped them deliver results for clients. 
Helping him navigate choppy economic waters this last year, Lucas asserted, were his colleagues at Sherman & Howard's public finance practice. 
"While it is nice to be the individual recognized, the truth is I am but one small part of the delivery of services in the public finance department at Sherman & Howard," wrote Lucas. "I have fellow attorneys, paralegals and practice assistants who assist me and collaborate with me daily to provide our clients with the service they expect. They each deserve a part of any recognition of the services we provide within our practice group at the firm." 
Similarly, Pankow thanked others at Brownstein for their commitment to clients. "My colleagues at Brownstein are amazing and really talented. Our group works very hard and very well together. The firm as a whole is a great group of lawyers very focused on getting the best results for our clients."
For Scully, behind his success was the support of colleagues. "It is a great honor to be able to practice in my chosen field and with my great colleagues at Sherman & Howard. The recognition is the icing on top of a great cake," wrote Scully. "Sherman & Howard has supported me and the other traditional labor lawyers on the labor and employment law team, keeping us on top of the rapid changes in labor law."
Painter praised his team and thanked them for their support in the last year. "I have a great team at Davis Graham, including my legal assistant and the lawyers with whom I work. These honors are not possible without a strong supporting cast," he wrote. 
White agreed, noting her colleagues at Brownstein's land use team and the firm's support allowed her to strive to the highest standards in her practice. 
Sturhahn noted that "no lawyer succeeds without strong support from the staff, other lawyers and the firm." He added over the last year he's been grateful for the help of Sherman & Howard's associates and particularly Stephen Robin. The help of others, he noted, has been invaluable to his own work and firm's success. 
Other Colorado 2023 Lawyers of the Year announced to Law Week Colorado include Holland & Hart attorneys, Christopher Chrisman in the Denver environmental litigation category; Michael Drapkin in the Boulder patent law category; Susan Oakes in the Denver venture capital law category; Lucy Stark in the Denver corporate law and leveraged buyouts/private equity law categories; Christopher Toll in the Denver banking and finance litigation category; and Maureen Reidy Witt in the Denver labor and employment litigation category. 
DGS also announced that attorneys Joel Benson in the oil and gas law category, Jonathan Rauchway in defense product liability litigation and Kenzo Kawanabe in "bet-the-company" litigation were named as Denver 2023 Lawyers of the Year. 
Colorado firm Robinson Waters & O'Dorisio announced equity shareholder and managing director Stephen Waters was named in the 2023 Lawyers of the Year list in the real estate litigation category.
Ogborn Mihm, a Colorado trial firm, announced three attorneys were named as Denver Lawyers of the Year in three categories. Partner Thomas Neville was named in the professional malpractice law for plaintiffs category, partner Murray Ogborn was named in the product liability litigation for plaintiffs category and partner Clay Wire was named in the employment law for individuals category.
Jay Tiftickjian from criminal defense firm Tiftickjian Law Firm, P.C. was named in Lawyers of the Year in DUI and DWI defense.
Editor's note: Law Week Colorado's publisher and parent company Circuit Media has had a professional relationship with Patrick Scully in the past.