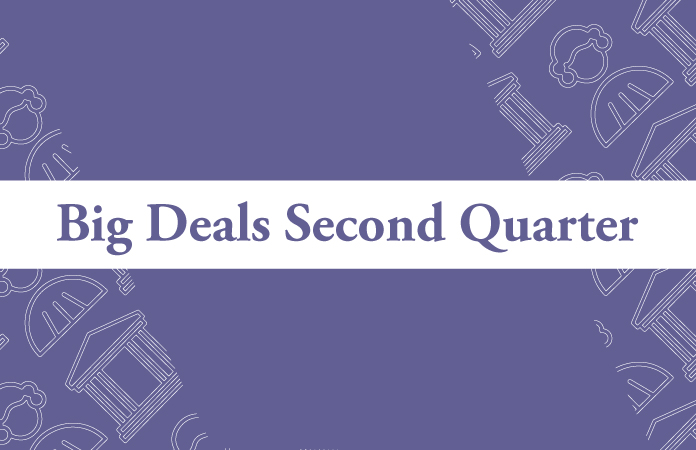 There wasn't a lot of selling this quarter. Especially as it relates to the number of acquisitions we accounted for. But in terms of sheer dollar amounts, this was still a good quarter for anyone looking to sell property or offload parts of their business.
Davis Graham & Stubbs LLP | Ovintiv Inc. | $880 million
Sam Niebrugge, Partner; Almira Moronne, Associate; Kelsey Johnson, Associate; Jennifer Williams, Staff Attorney | DGS represented the Ovintiv in the sale of its Eagle Ford assets to Validus Energy. With this sale, Ovintiv has exceeded its divestiture target and, with other items, now anticipates year-end 2021 debt to be below $5 billion using its 2021 planning price deck of $50 WTI oil and $2.75 NYMEX gas. In addition, Ovintiv expects to achieve its $4.5 billion debt target in the first half of 2022.
Moye White LLP | HUB 17 LLC | $33 million
Matt Dillman, Partner; Georginne Dudash, Associate | Moye White represented the Seller of an industrial property located in Phoenix, Arizona
Moye White LLP | Anonymous | $7 million
Matt Dillman, Partner; Georginne Dudash, Associate | Moye White represented the seller of vacant land in Aurora, Colorado, for industrial development 
Ballard Spahr LLP | Confidential | Confidential
Carin M. Cutler, Partner; Jonathan R. Flora, Partner; Steve Dupont, Senior Counsel; Joshua A. Bobich, Associate; Jonathan H. Evans, Paralegal | Represented a content management solutions company that was acquired by an alternative asset management company in an all-cash merger transaction
Perkins Coie LLP | Maverick Therapeutics | Confidential
Jason Day, Partner; Jeff Beuche, Partner; Danielle Fortier, Partner; Rachel Shapiro, Associate; Bekki Emerson, Associate | Represented Maverick Therapeutics in its acquisition by Takeda Pharmaceutical Company